Hello, we're Projul
Contractors

don't have time to organize their business. Projul is the solution.

Your job is to get !$*@ done. Our job is to keep you organized, efficient, and profitable while you do it.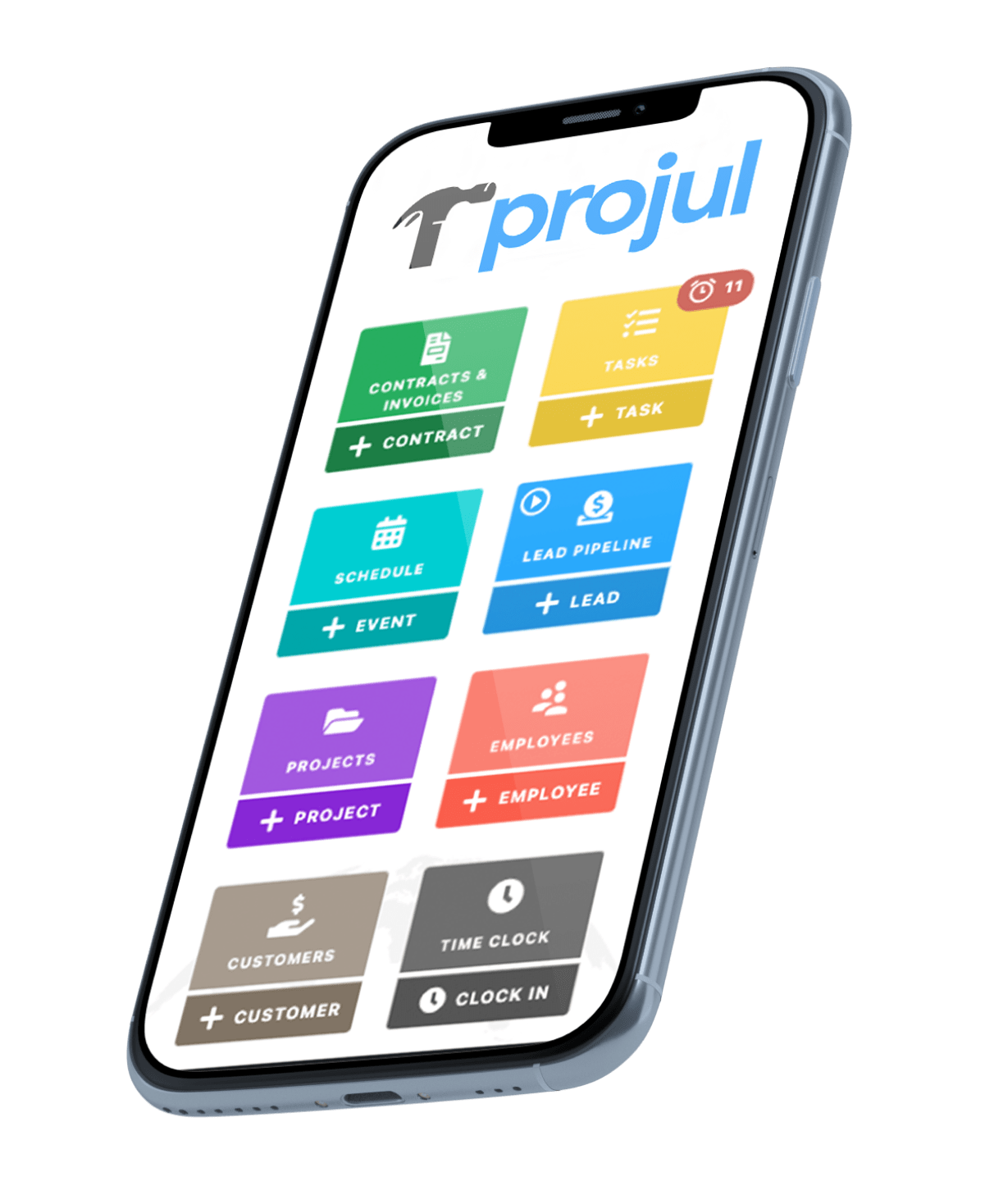 "We were great at construction, but managing and organizing it was

holding us back.

It was really frustrating."

Kurt Clayson Projul Founder & CEO
Before & After
Sound Familiar?
Without Projul
Writing customer details on napkins
Eating your own material and labor costs
Losing money due to no official change orders
Failing at basic communication and scheduling
With Projul
Staying profitable on all our projects
Keeping our deadlines despite unforseen days off
Tracking customer details, expenses, and revenue
Winning bids and getting invoices paid
Main Features
Projul is construction management made simple.
Store your contacts and all their details. Learn More

Create projects, tasks, and team schedules. Learn More

Track your invoices, estimates, & more. Learn More
"We built Projul because

Contractors

are good at

doing work

but not as good at

managing and coordinating it.

"

Kurt Clayson Projul Founder & CEO
"We've been looking for software for a long time that will work for our company. Projul is

designed for the construction industry and gives us the solutions we're looking for."

Tyler P.

"This system is GREAT for our business! The people behind Projul answer all your questions in a timely manner and they take your suggestions/wants to heart!

Projul has been awesome thus far!"

Roger H.

"Projul is everything I've been looking for in a construction software.

Its modern, sleek design and abundance of features really streamlines my work.

The customer service is absolutely amazing. All my inquiries are handled with patience and the utmost professionalism." Isaac F.
G2 User Ratings
Ease of Use

9.8

Quality of Support

9.8

Ease of Setup

9.8