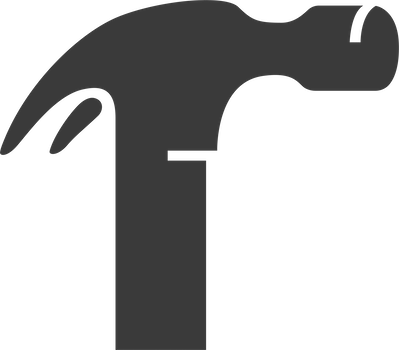 PRIVACY POLICY
 Last Updated: May 15, 2020
Projul is committed to protecting the privacy of individuals who visit our website ("Visitors") and individuals who register to use the Projul® Services on behalf of Projul's Clients ("Users") (collectively "you" or "your"). This Privacy Policy applies to data provided on or through the Projul® website located at www.projul.com, the Projul® web application owned and operated by Projul, and the services offered by Projul through the website and apps (collectively, the "Services") and describes Projul's privacy practices in connection with the use of Projul's website, apps and Services. It also describes the choices available to you regarding the use of your Personal Information (defined below) and how you can access and update this information. The use of information collected through the Projul® Services shall be limited to the purposes of providing the Services for which the User or Client has engaged Projul and as otherwise described in this Privacy Policy.
Privacy Principles
Projul follows these principles in order to protect your privacy:
we do not collect any more Personal Information than is necessary to provide the Services;
we only use your Personal Information for the purposes we specify in this Privacy Policy, unless you agree otherwise;
we do not keep your Personal Information if it is no longer needed; and other than as we specify in this Privacy Policy, we do not share your Personal Information with third parties.
What Information Do We Collect?
When a User registers with Projul, information is needed such as the User's name, company name, business address, contact telephone number, and email address. A billing address and credit card information is also required if the User has chosen a paid account. When a Visitor to our website contacts us and/or requests information about Projul, we will collect the Visitor's email address and other contact information so that we may fulfill the Visitor's request. Some information provided to us may, either alone or when connected with other information to which we may have access, individually identify a Visitor or User, and that information may be referred to in this Privacy Policy as "Personal Information."
How Do We Use Your Information?
Projul uses information, including Personal Information, provided by you to provide the Services and for business purposes such as processing and fulfilling orders, billing, service improvement, research, marketing, and for other general purposes. Projul may share information, other than Personal Information, with third parties for business and marketing purposes.
If you apply for a job with us, we will collect, process and store the information you provide to us for recruitment purposes. We may also retain some of your information for a reasonable period of time for purposes of considering you for future positions.
Projul will not share your Personal Information, or otherwise, make your Personal Information available to any other parties except as provided in this Privacy Policy. We will not sell, rent, or exchange your Personal Information with any third-parties without permission from you.
Projul will share your information, including Personal Information, in order to respond to investigations, court orders, legal process, or to investigate, prevent or take action regarding illegal activities, suspected fraud, or situations involving potential threats to the physical safety of any person, violations of Projul's Terms of Service, or as otherwise required by law. If Projul is required by law or an order of a court of competent jurisdiction to disclose your information, Projul will promptly notify you of this requirement, if permitted by the court or applicable law, so that you may seek a protective order or other appropriate relief.
Projul can collect location data depending on settings at their account level as well as the permissions given by the user's device. If the user gives Projul permission to do so, Projul can also collect location data in the background while the application is closed. The location data does not contain any user data, and is used for the location based time tracking feature of Projul. This can be disabled by an admin in the account, or by the end user declining permissions. Any location data collected by Projul is not shared to third parties and is encrypted in transit.
Projul may also share your Personal Information with our trusted third-party service providers, who help us to provide the Services. We will ensure that those service providers are obligated to protect your Personal Information under contract terms which are no less protective than those set out in this Privacy Policy.
If Projul is involved in a merger, acquisition, or sale of all or a portion of its assets, your Personal Information may be transferred to the acquiring person or entity and you will be notified via email and/or a prominent notice on our website of any change in ownership or uses of your Personal Information, as well as any choices you may have regarding your Personal Information.
How We May Contact You.
Projul will send a welcome email to account holders for billing purposes, and at times will send Projul service-related announcements. You cannot opt-out of service-related emails if you are an account holder, as this is part of the Projul® Services. If you wish to subscribe to our newsletter(s), we will use your name and email address to send the newsletter to you. You may choose to stop receiving our newsletter or marketing emails by following the unsubscribe instructions included in each of these emails, or you can contact us using the contact information below.
Correcting, Updating, Amending and Removing Your Personal Information.
You may correct, update, amend, or remove Personal Information by making the change on our member information page, sending a request to us through our contact us page, by telephone or postal mail at the contact information listed below. If you no longer desire to use our Services, you may deactivate the Services by contacting us by telephone or postal mail at the contact information listed below. You may withdraw your consent to our processing of your Personal Information at any time by contacting us using the contact information below, but that will mean we can no longer provide the Services to you. We will respond to your requests regarding changes to Personal Information or Service changes within 30 days of your call or receipt of your request.
Retention of Personal Information.
Notwithstanding anything in this Privacy Policy to the contrary, we will retain your information for as long as your account is active or as needed to provide you with the Services. We will retain and use your information as necessary to comply with our legal obligations, resolve disputes, and enforce our agreements.
Links.
Our website includes links to other websites whose privacy practices may differ from those of Projul. If you submit information to any of those sites, your information is governed by their privacy policies. We encourage you to carefully read the privacy policy of any website you visit.
California Online Privacy Protection Act.
CalOPPA is the first state law in the nation to require commercial websites and online services to post a privacy policy. The law's reach stretches well beyond California to require a person or company in the United States (and conceivably the world) that operates websites collecting personally identifiable information from California consumers to post a conspicuous privacy policy on its website stating exactly the information being collected and those individuals with whom it is being shared, and to comply with this policy. – See more at: https://consumercal.org/about-cfc/cfc-education-foundation/california-online-privacy-protection-act-caloppa-3/
According to CalOPPA we agree to the following:
Users can visit our site anonymously
Once this privacy policy is created, we will add a link to it on our home page, or as a minimum on the first significant page after entering our website.
Our Privacy Policy link includes the word 'Privacy', and can be easily be found on the page specified above.
Users will be notified of any privacy policy changes:
On our Privacy Policy Page
Users are able to change their personal information:
By calling us
By logging in to their account
Publicly Accessible Parts of Our Website and Social Media Features.
Our website offers publicly accessible blogs and community forums. You should be aware that any information you provide in these areas may be read, collected, and used by others who access them. To request removal of your Personal Information from our blog or community forum, please contact us using the contact information below.
We display personal testimonials of satisfied customers on our website in addition to other endorsements. With your consent, we may post your testimonial along with your name. If you wish to update or delete your testimonial, you can contact us using the contact information below.
Our website includes social media features, such as the Facebook Like button and widgets, the Share this button or interactive mini-programs that run on our site. These features may collect your IP address, which page you are visiting on our site, and may set a cookie to enable the feature to function properly. Social media features and widgets are either hosted by a third party or hosted directly on our website. Your interactions with these features are governed by the privacy policy of the company providing the features.
Updates to this Privacy Policy.
Projul may update this Privacy Policy from time to time, and will notify account holders of significant changes in the way we treat any Personal Information, by sending a notice to the primary email address specified in your Projul account. We may also place a prominent notice on our website. You will have an opportunity to opt-out of such new or different uses of Personal Information prior to the change becoming effective. We encourage you to periodically review this page for the latest information on our privacy practices.
Contact Information.
For questions related to this Privacy Policy, or to correct, update, amend or request that we remove your Personal Information, or to contact Projul's Data Protection Officer, please contact privacy@projul.com or at:
Projul Inc
5405 N 1530 W
St George, UT, 84770
USA
Toll Free: 1-844-776-5853
International Transfers
Wherever you use our website or access our Services, you understand and acknowledge that we may transfer, process, and store information about you in the United States and other countries, both within and outside of the European Economic Area. Please see below for more information about Projul's compliance with the Privacy Shield. By providing us with your information, you consent to the transfer to, and to the processing and storage of your information in, countries outside of your country of residence, which may have different data protection laws than those in the country in which you reside.
Projul and the EU-U.S. Privacy Shield
Projul complies with the EU-U.S. Privacy Shield Framework and the Swiss-U.S. Privacy Shield Framework as set forth by the U.S. Department of Commerce regarding the collection, use, and retention of Personal Information transferred from the European Union and Switzerland to the United States, respectively. Projul has certified to the Department of Commerce that it adheres to the Privacy Shield Principles. If there is any conflict between the terms in this Privacy Policy and the Privacy Shield Principles, the Privacy Shield Principles shall govern. To learn more about the Privacy Shield program, and to view our certification, please visit www.privacyshield.gov.
Projul's participation in the Privacy Shield applies to all Personal Information that is subject to this Privacy Policy and is received from individuals who are residents of the European Union, European Economic Area and Switzerland. Projul will comply with the Privacy Shield Principles in respect of such Personal Information.
Projul's accountability for Personal Information that it receives under the Privacy Shield and subsequently transfers to a third party is described in the Privacy Shield Principles located at https://www.privacyshield.gov/EU-US-Framework. In particular, Projul remains responsible and liable under the Privacy Shield Principles if third-party agents that it engages to process the personal data on its behalf do so in a manner inconsistent with the Principles, unless Projul proves that it is not responsible for the event giving rise to the damage.
We encourage you to contact us should you have a Privacy Shield-related (or general privacy-related) complaint regarding our handling of your data.
For human privacy@projul.com resources data of EU residents we have agreed to cooperate with local Data Protection Authorities. Projul has chosen to cooperate with EU Data Protection Authorities (DPAs) and comply with the information and advice provided to it by an informal panel of DPAs in relation to such unresolved complaints (as further described in the Privacy Shield Principles). Please contact us to be directed to the relevant DPA contacts.
As further explained in the Privacy Shield Principles, a binding arbitration option will also be made available to you in order to address residual complaints not resolved by any other means. Projul is subject to the investigatory and enforcement powers of the U.S. Federal Trade Commission (FTC).