Construction Job Management Software. Built by construction pros with honest pricing.
Stop profits from slipping through the cracks by effectively managing your jobs.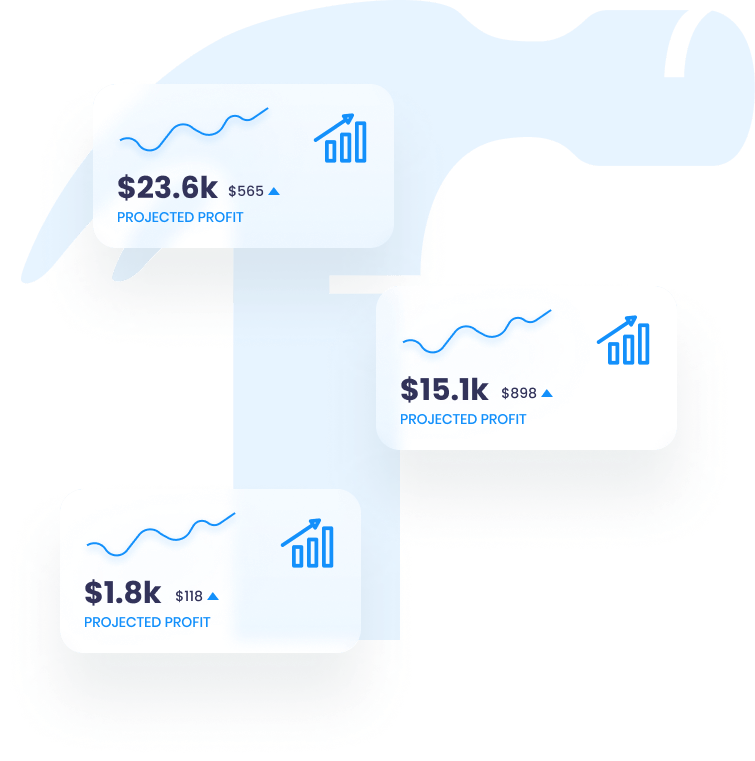 Mistakes and disorganization can cost a lot of money in construction. Projul helps you stay on top of everything, though. It's quick and easy to send estimates and change orders, and you can convert them into tasks once they're approved.
You can also build your schedule and see how the job is going using our in-depth reporting.
Get paid for all your work, with our lightweight change order process
Keep everyone organized by managing your tasks and schedule together
Detailed reporting keeps you up-to-date on your job progress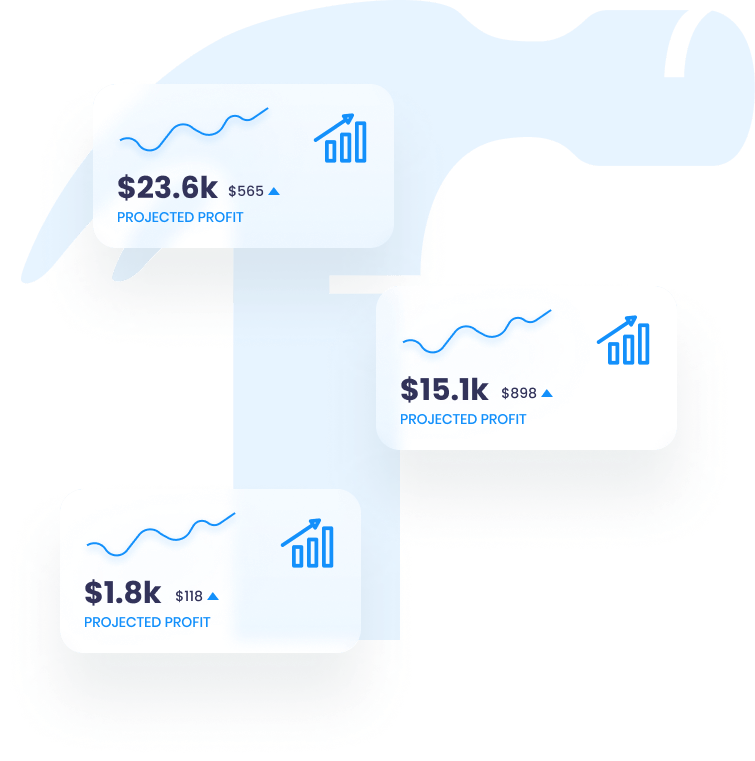 Projul's leading the pack and setting new standards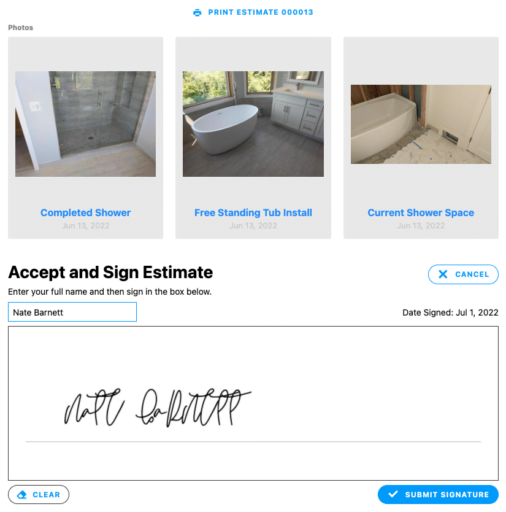 Don't wait around for estimates and change orders to be printed, signed, scanned, and sent back!
Send them ASAP using estimate templates and a lightweight change order process. Your customers can approve them digitally, without the usual fuss. We know how important it is to get fast approval!
You can also sync with QuickBooks. Your accounting team will know about them as soon as they're approved.
It's quick and easy to send change orders and other invoices to clients
Start work on the job immediately with digital customer approvals
Have confidence in your numbers with automatic syncing to QuickBooks
Specialized reports give you a clear picture of how your construction job is going
The biggest loss a construction company takes is mismanagement of their workers. This is why reporting is such a vital part of your projects.
Our WIP reports give you an up-to-date sign of how the job progresses. You can drill down into field worker data to see who is performing well, and who needs to improve.
Immediately see the right data with our pre-configured reports
Supercharge your sales effort by comparing closing ratios
Make proactive decisions using live construction job reports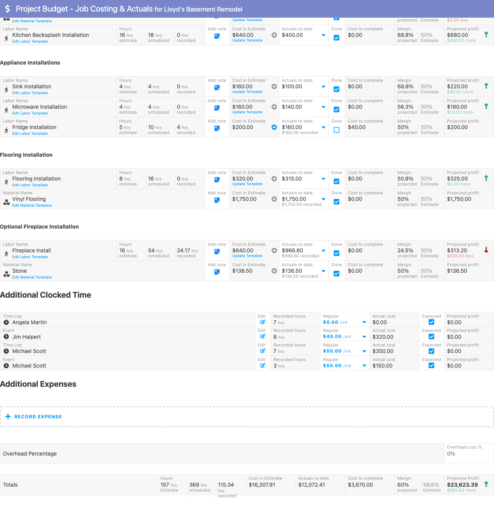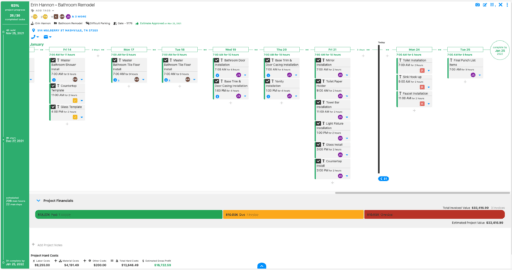 Keep sight of every piece of work you do on the job with advanced project management
Without a clear record of who's done what, and when, it's impossible to know what's gone into a job. Instead, convert estimates to tasks, and add those tasks to your schedule. That way, you'll know exactly what everyone is doing.
You can create daily task lists and add locations to tasks. Then add detailed instruction to ensure the work is done right. Realtime progress then lets you know exactly how it's going, and where people are.
Drag and drop scheduler makes it easy to build out your job calendar
Use real-time progress reports to see where everyone is, and what work's been getting done
Keep everyone focused by creating daily task lists
What our customers are saying
Our happy customers love how Projul helps them do more with less
Supporting your success every step of the way
Projul provides an industry leading premium support package that includes a personalized implementation and analysis of your company's workflows to best fit your company's needs. We are here to support your success!
Construction Job Management Software FAQs
What is construction job management?
Construction management software is like other project management tools. It's a tool designed to help construction companies efficiently manage their client jobs.
These jobs can vary in size, so the construction management software needs to scale with them. It should help the company maximize their profits.
Why should I use a construction JOB management TOOL?
It is important to use construction project management software. This is because there are many moving parts in a construction job. If you don't take a controlled approach, you can cost yourself a lot of money.
From project management, all the way through to invoicing, you should keep a close eye on your job. What is going well, what can be improved, and everything between.
Choosing the right construction management software can save you a lot of time and money. You'll also make life easier for your team
Which features to look for in job management software?
The features you need will change depending on the size and structure of your business.
There are a few features every construction project management software will likely offer:
Change orders and other invoicing
Detailed reporting
Project management
Scheduling
Job costing
It's important to consider your specific needs. Construction businesses deliver projects in different ways. Compare different construction project management software to find the right one for you.
What makes Projul special?
Projul's experience in construction makes us uniquely qualified to help you. We've built a construction management software that works in the real world, for real jobs.
We've used this experience to give you visibility of everything you need. This helps you run your jobs to a professional standard. All without being needlessly complicated.
No other construction software gives you the same depth of features. And no other construction software is built to the same high quality.
Does construction project management software cover the entire project?
Most construction management software helps you run your project from start to finish. From document management through to project scheduling. This helps save time and boost project efficiency.
Project tracking helps construction firms stay on top of job costs. And real time communication makes it easy to manage specialist and general contractors.