Powerful Project Management, Timelines & Gantt
View and manage multiple projects with ease. Our unique project timelines and gantt provide an interactive entry point to an organized view of all your projects, tasks, and details.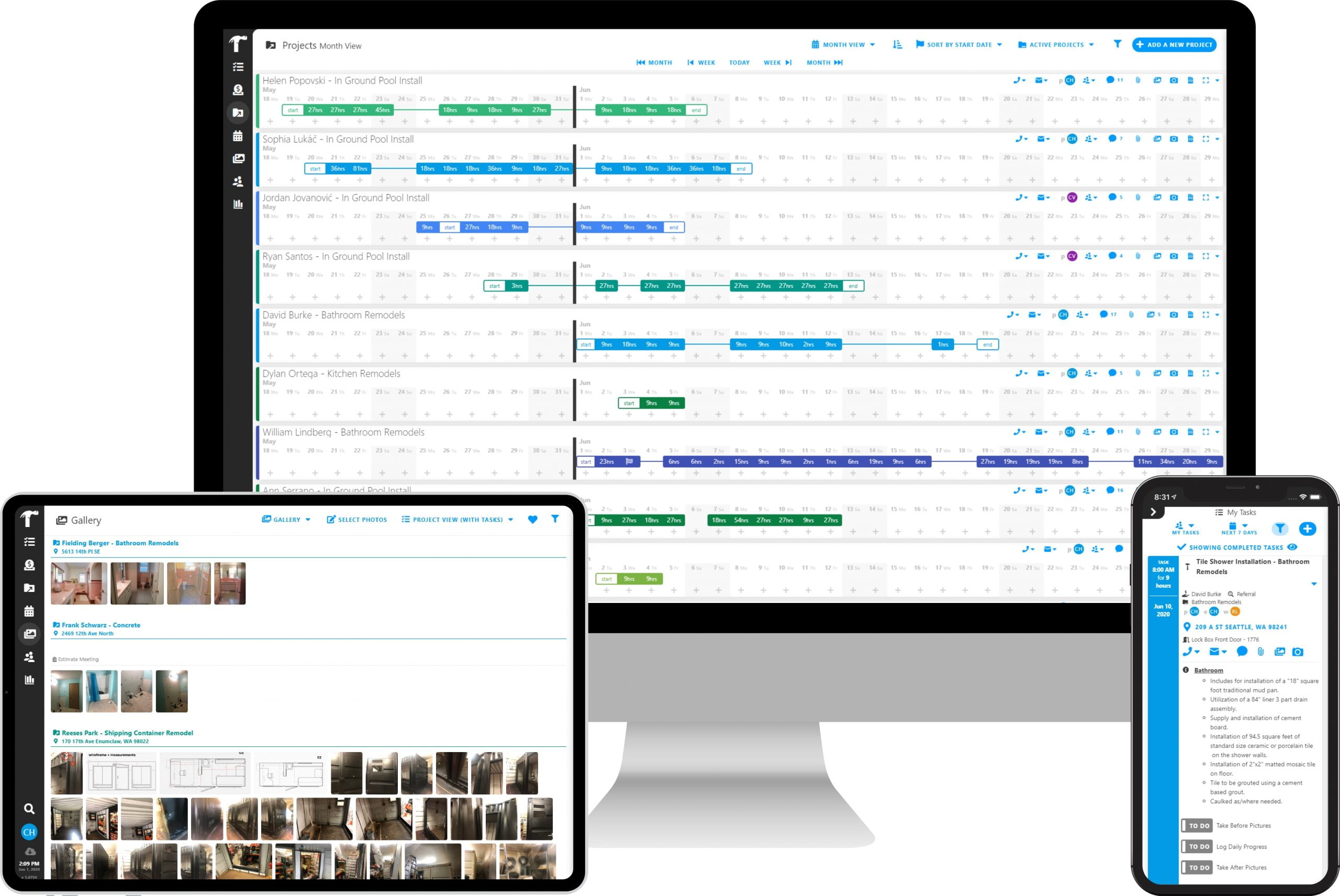 Project Management Made Simple
Yes…Projul provides unprecedented power to manage your jobs from anywhere on any device…and it's simple to use.
Want to know and manage what's going on in the field from anywhere? With Projul you will. View and manage multiple projects with ease from any device. Our unique project timeline and gantt provides an interactive and organized view of all your projects, tasks, clients, and communications. Projul makes scheduling so simple, you'll wonder how you ever lived without it. Tradesmen and workers are more efficient and automatically provide real time status of task completion back to the office. Job related messages between team members are as quick and easy as texting or talk-to-text. Communications are automatically channeled and organized with their project so that you never have to dig to find the information you need.
Linear Project Timeline & Gantt Views
Our linear project timeline view lets you efficiently balance multiple projects with ease. Grab a quick bird's-eye view of what's happening on your projects or dive in to add details, tasks, and steps, or send messages, photos, and documents in seconds. 
Quickly switch from our project timeline view to our more traditional gantt view and manage job dependencies with ease.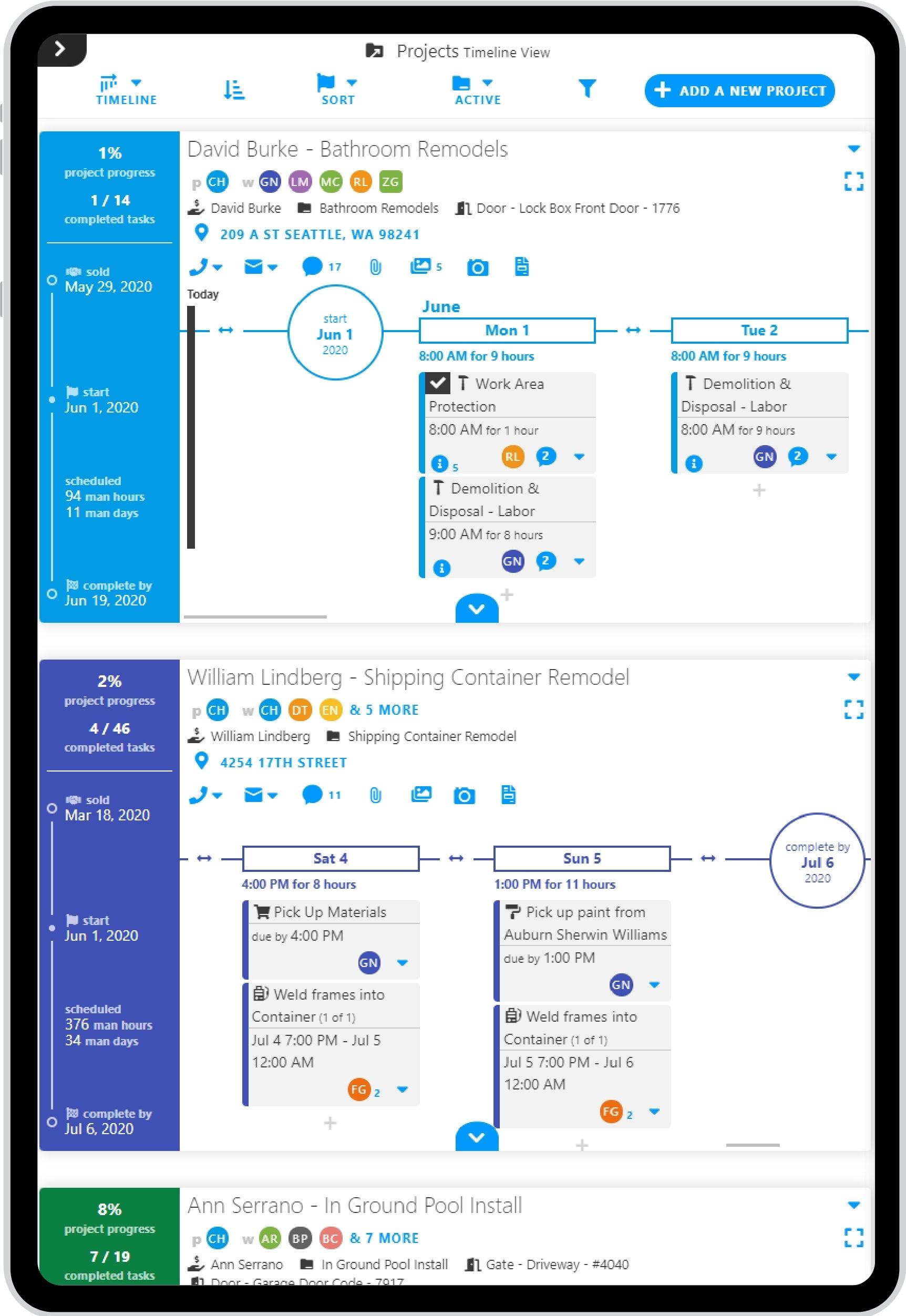 Save Loads of Time Managing Tasks & Workers
Detailed task management with steps, mobile notifications & real-time job progress from the field. Quickly and easily understand the status of any of your projects and associated tasks while on the go.
Workers are more efficient and profitable when they have a clear picture of the job. Projul makes managing tasks a breeze and can provide detailed step by step assignments and progression so that steps are never skipped and customers are always happy.
Tradesmen are happier when they understand what the expectations are and office workers are kept up to date with progress and issues if they occur.
Project templates make task creation even easier. Create tasks and steps for a specific project type once, save, and apply to the next project. It's that easy.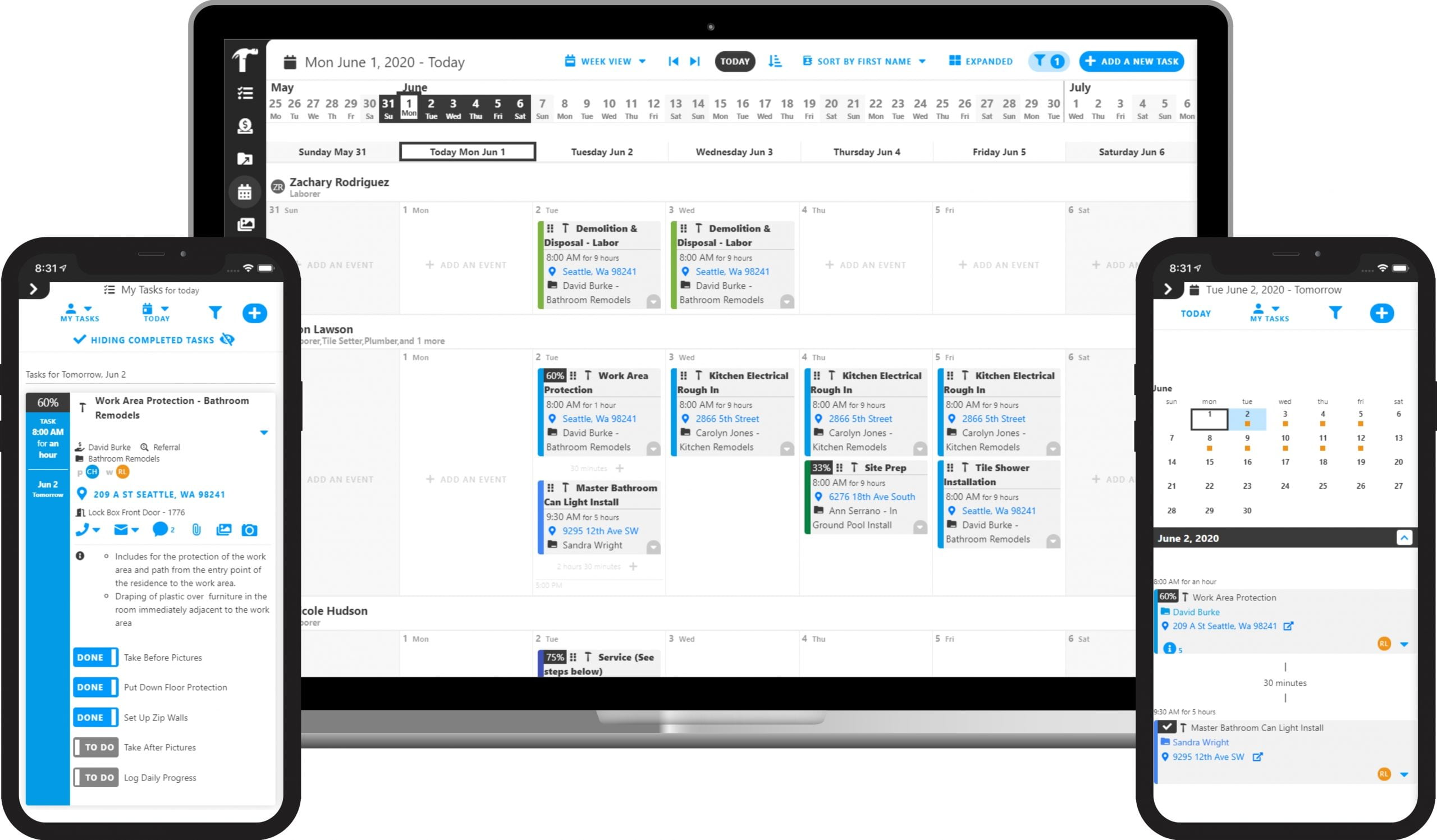 Get Organized with Photos & Docs in Your Project
Tired of filling up your phones and computers with job photos and documents? Projul automatically organizes, tags, and stores your photos and documents in secure cloud servers for you.
Our gallery makes it quick and easy to find and access your content. With Projul every employee is now your photographer; never miss out on estimating, before, and after shots again.
Photo markup helps you communicate back and forth with workers. Let us take your photo and document handling to the next level.