Paving Contractor Software. Deliver first-class service with your first-class paving!
Built by construction pros with honest pricing.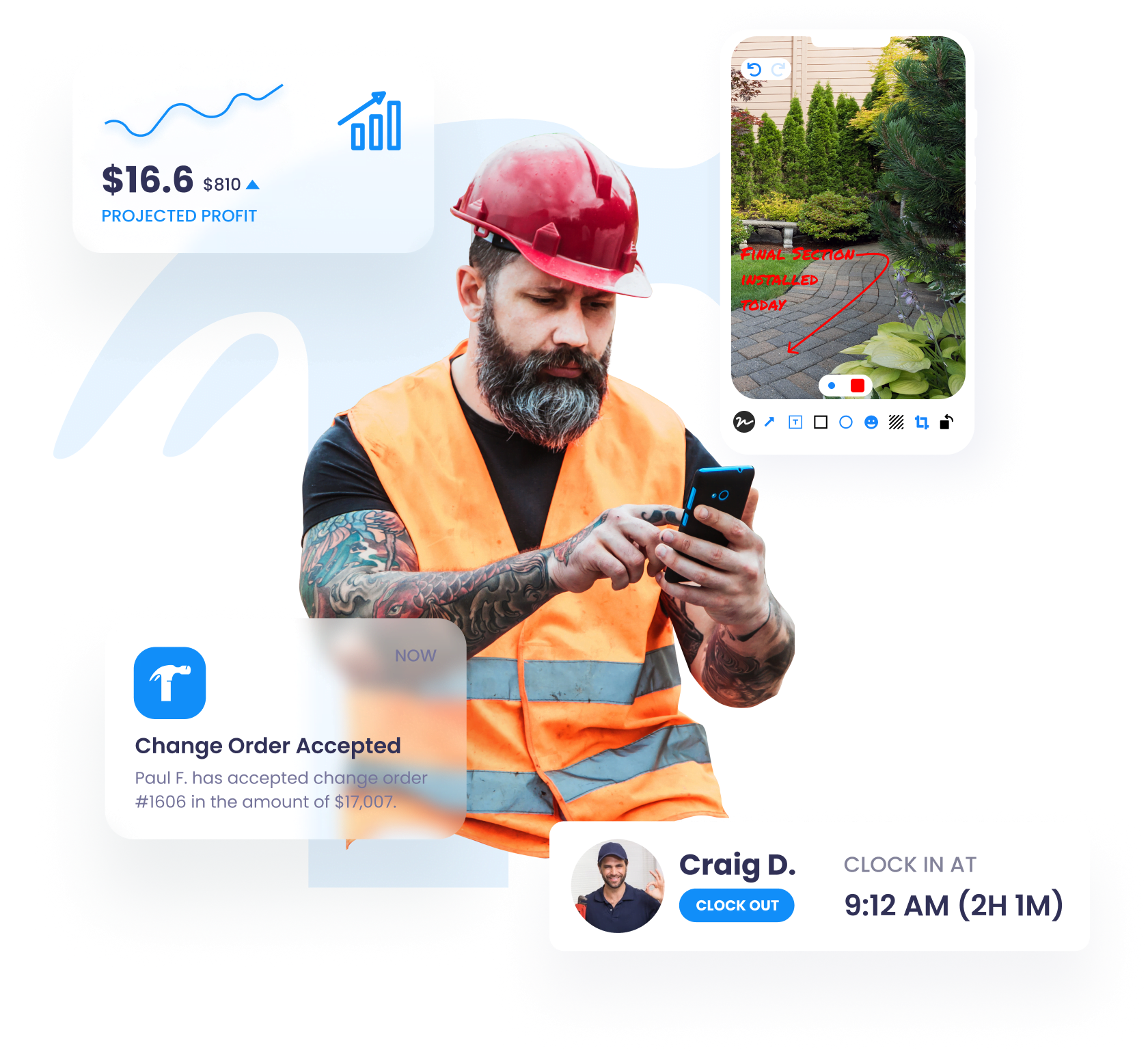 Projul helps paving contractor businesses save time and deliver great service. With features like estimates, invoicing, and project management tools, Projul streamlines operations and gives you a competitive edge.
We help you stay on top of everything, allowing you to focus on growing your business.
Our customer portal will impress your clients and save you time
Use our detailed and simple to use assemblies calculator to create accurate estimates
Manage everything and everyone in one place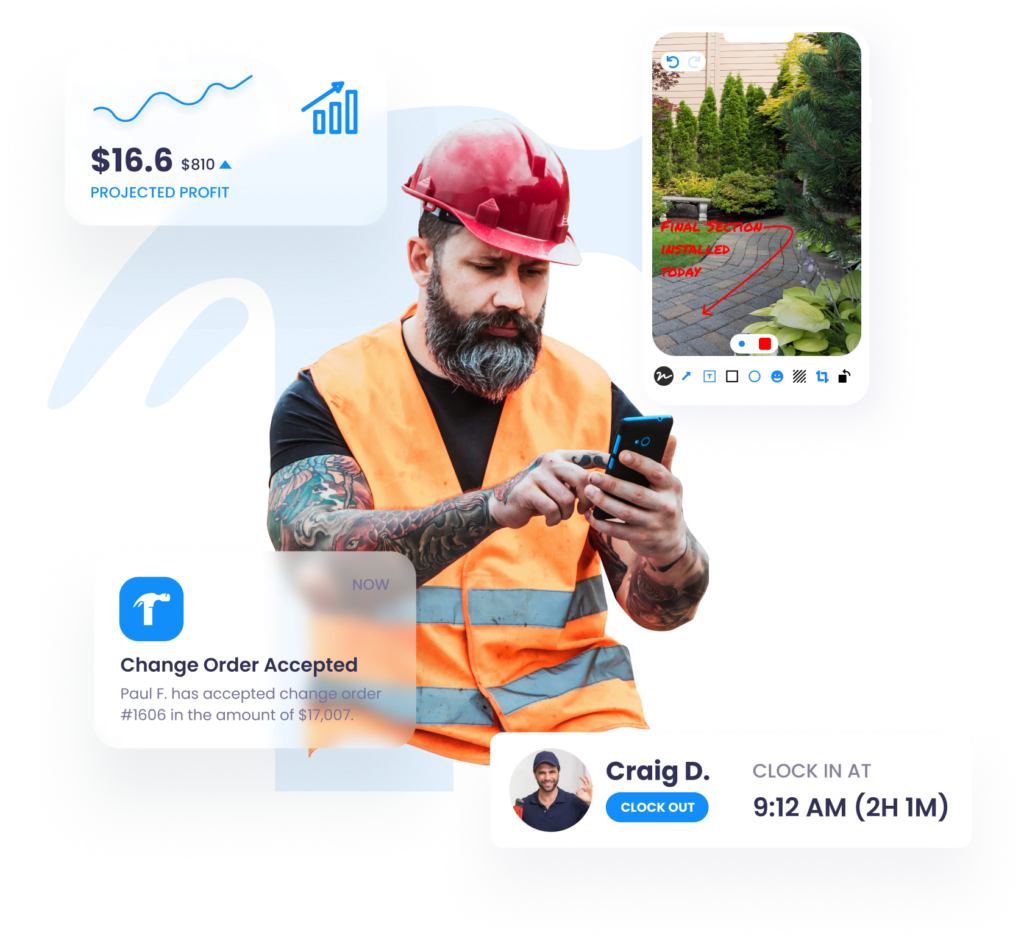 Projul's leading the pack and setting new standards
Secure new projects, without the headaches
In a competitive paving industry, Projul helps you stand out. We streamline your lead pipeline, from prospecting to on-site estimates.
With templates and a built-in assemblies calculator, your estimates will be both professional and accurate. This makes it easy to impress clients and win new business.
Attract more clients with our industry-focused lead pipeline
Create compelling proposals quickly and easily with templates
Save time and improve estimate accuracy with the assemblies calculator
Plan and track your whole project, in one place
Organizing everything—from subcontractors to schedules—is crucial for delivering successful paving projects.
Projul gives you the tools you need to easily create tasks, build out project schedules, and assign work.
Streamline project management by organizing employee and subcontractor schedules in one place
Impress clients with the convenient and easy-to-use customer portal
Automatic notifications ensure everyone is kept informed and up-to-date.
Get paid sooner rather than later
Whatever stage your project is at, your invoices should be paid quickly and securely.
We make this easy by letting your customers pay directly from the invoice. We also include invoices at different stages of the project.
It's quick and simple to send change orders and other invoices
Enjoy peace of mind knowing your payments are secure
Streamline your bookkeeping by syncing with QuickBooks
What our customers are saying
Our happy customers love how Projul helps them do more with less
Supporting your success every step of the way
Projul provides an industry leading premium support package that includes a personalized implementation and analysis of your company's workflows to best fit your company's needs. We are here to support your success!
Management Tips For Drywallers FAQs
What does efficient management mean for Paving Contractors?
Efficient management for paving contractors means effectively using resources, such as time, labor, materials, and equipment, to maximize productivity and profitability.
Effective management for paving contractors includes setting and communicating clear expectations for employees, establishing systems for scheduling and coordinating work, managing finances, and budgeting effectively.
Why should Paving Contractors use management software?
There are several reasons why paving contractors should use management software:
Cost savings
Improved organization
Increased efficiency
Better communication
Professional customer service
Management software is a valuable tool for paving contractors, as it helps them run their businesses more efficiently and effectively.
Which features to look for in the best management software?
When you're looking for a management tool, it's important to ensure you're getting the best tool for you. To do this, you should compare the different options, focusing on the features you might need:
Project management
Scheduling
Task management
Assemblies calculator
Customer management
Reporting
Mobile access
What makes Projul special?
Projul is a specialist project management software designed specifically for trades. It helps contractors manage their projects, schedules, and tasks efficiently and accurately.
With Projul, contractors can easily create and track their projects and access all their business information from a single place. This allows them to save time and costs, and focus on what they do best – their craft.