Pre-Sales Process, Lead Management (CRM): Ours is Game Changing
Easily manage hundreds of pre-sales leads in our sales pipeline without letting any slip between the cracks. Let Projul do the work for you.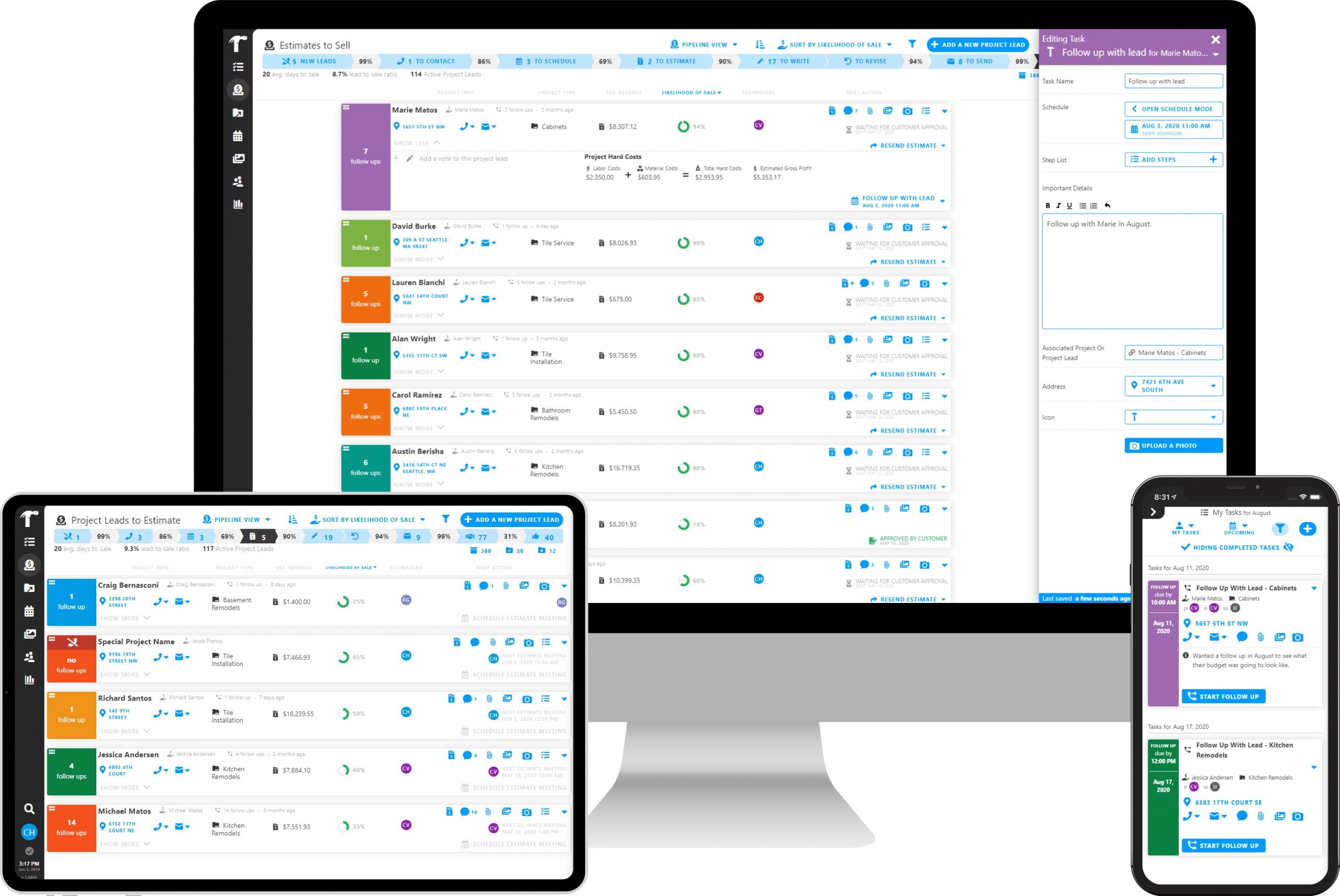 Lead Management Done Right
We designed our pre-sales lead management and sales pipeline specifically for companies like yours.
-Easy to use
-Construction Specific
-Automates Mundane Tasks 
Innovative construction lead mangement designed specifically for our industry. Projul makes managing prospects a no brainer. Easy lead entry, automatic follow-up reminders, powerful sales pipeline, and the data you need to make more sales all in one spot.
Automatic Follow-up Reminders
Follow-up reminders keep revenue from slipping through the cracks. You can even apply a template to your leads to automatically create tasks that enforce best practices on number of follow-ups to be completed.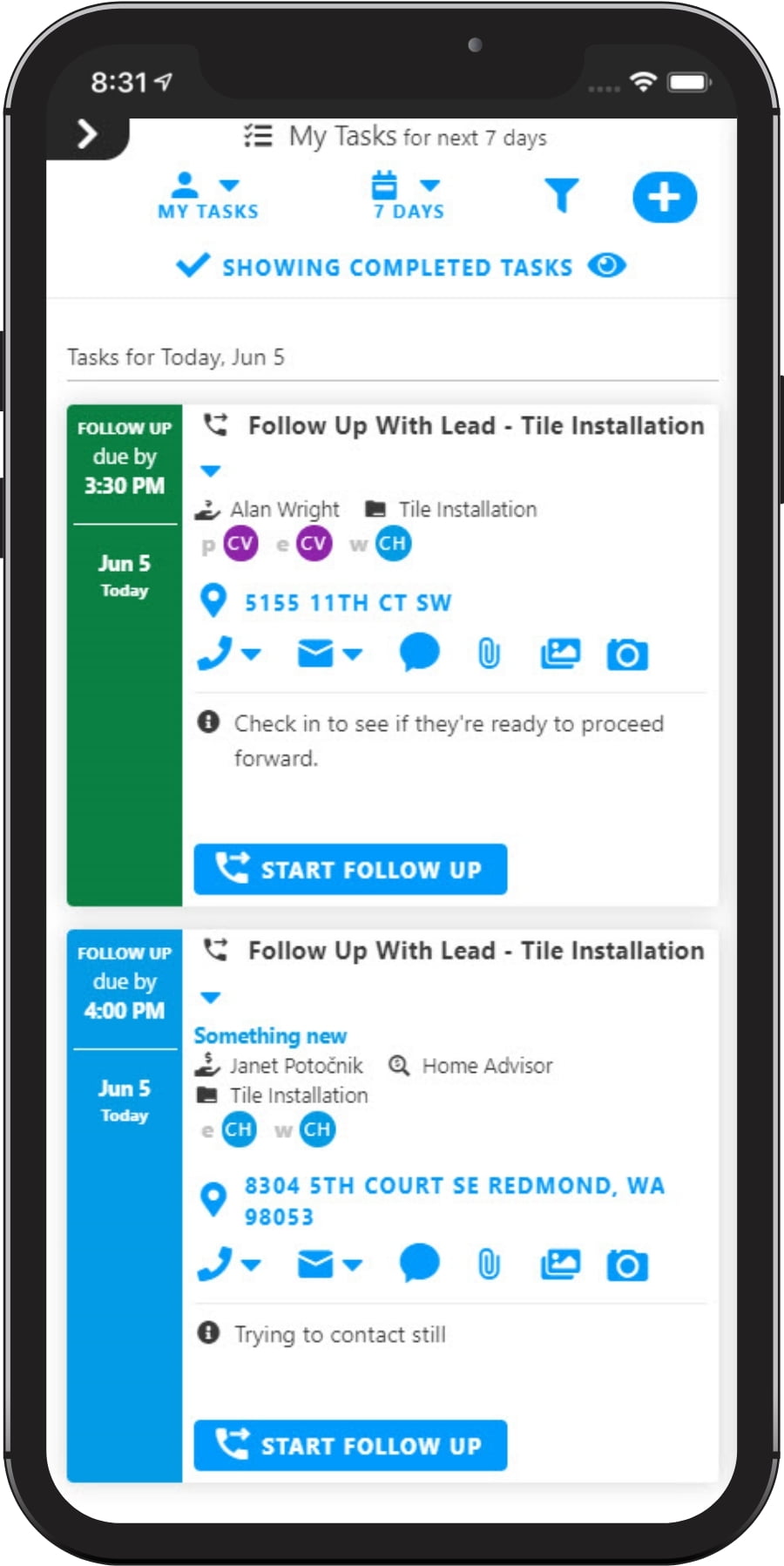 Simple CRM, Built Specifically for Our Industry
Don't let potential revenue slip through the cracks! We designed and built the Projul Customer Relationship Management (CRM) system specifically for construction companies and specialty contractors.
Our lead management and sales pipeline is easy to use yet incredibly powerful. It automates the things you need like prospect follow-ups and ensures that no leads are forgotten. 
Projul will manage your project lead and keep you organizied from the minute you receive the lead until the project is sold and completed.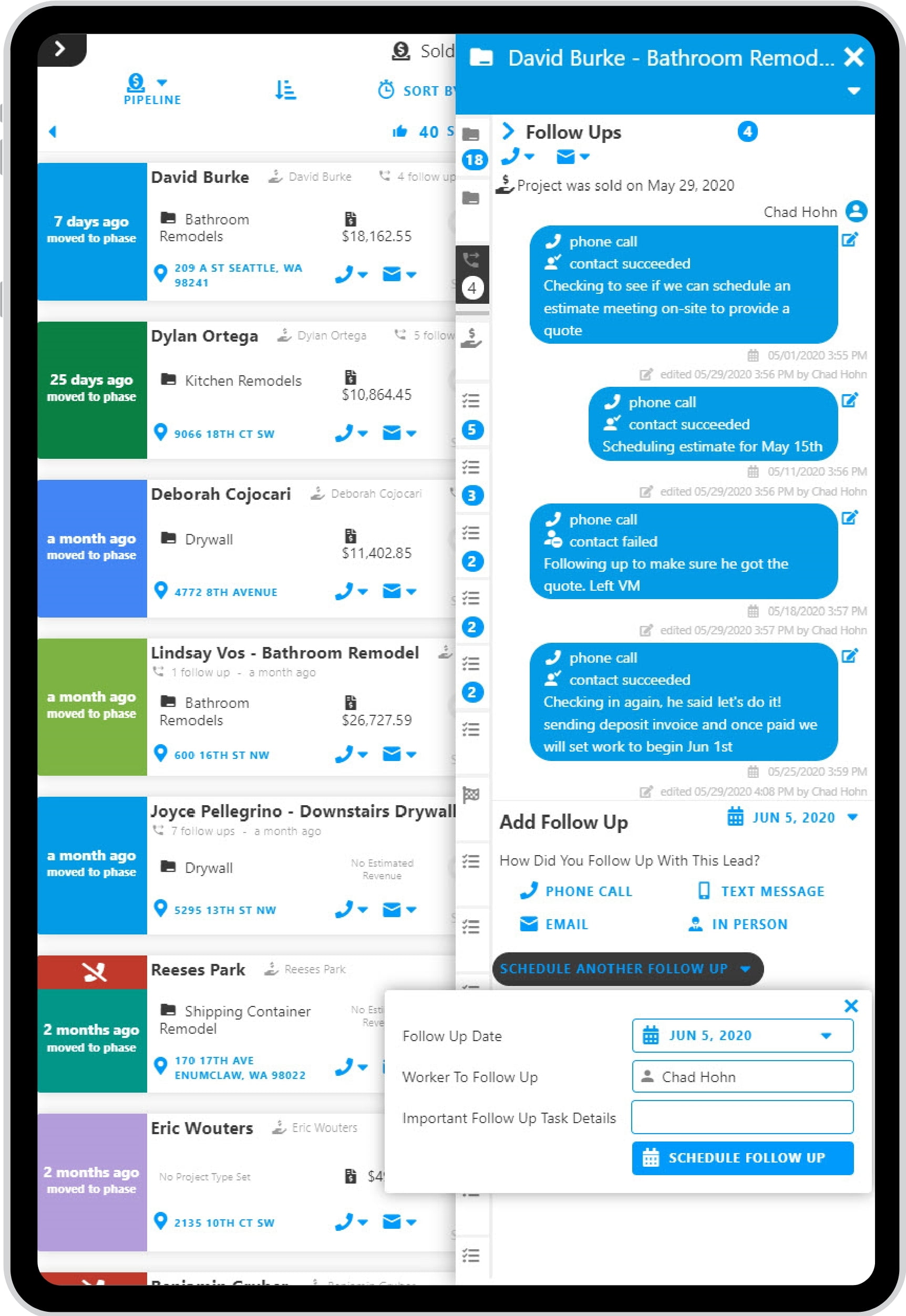 Construction Sales Pipeline
Once you start using our construction based sales pipeline, you'll wonder how you ever survived without it!
The Projul sales pipeline will ensure that you always know important data like: incoming revenue, likelihood of sale, project types, lead status, estimator/sales performance, and sales conversion rates.
Project Leads are automatically grouped in phases like TO CONTACT, TO ESTIMATE, and TO SEND. This makes it easy for you and your team to always know what needs to be done and where problems are in your sales process.
In addition, notes, prospect communications, photos, and documents are automatically organized with the project lead where they belong so that you never have to go digging through emails or sticky notes again.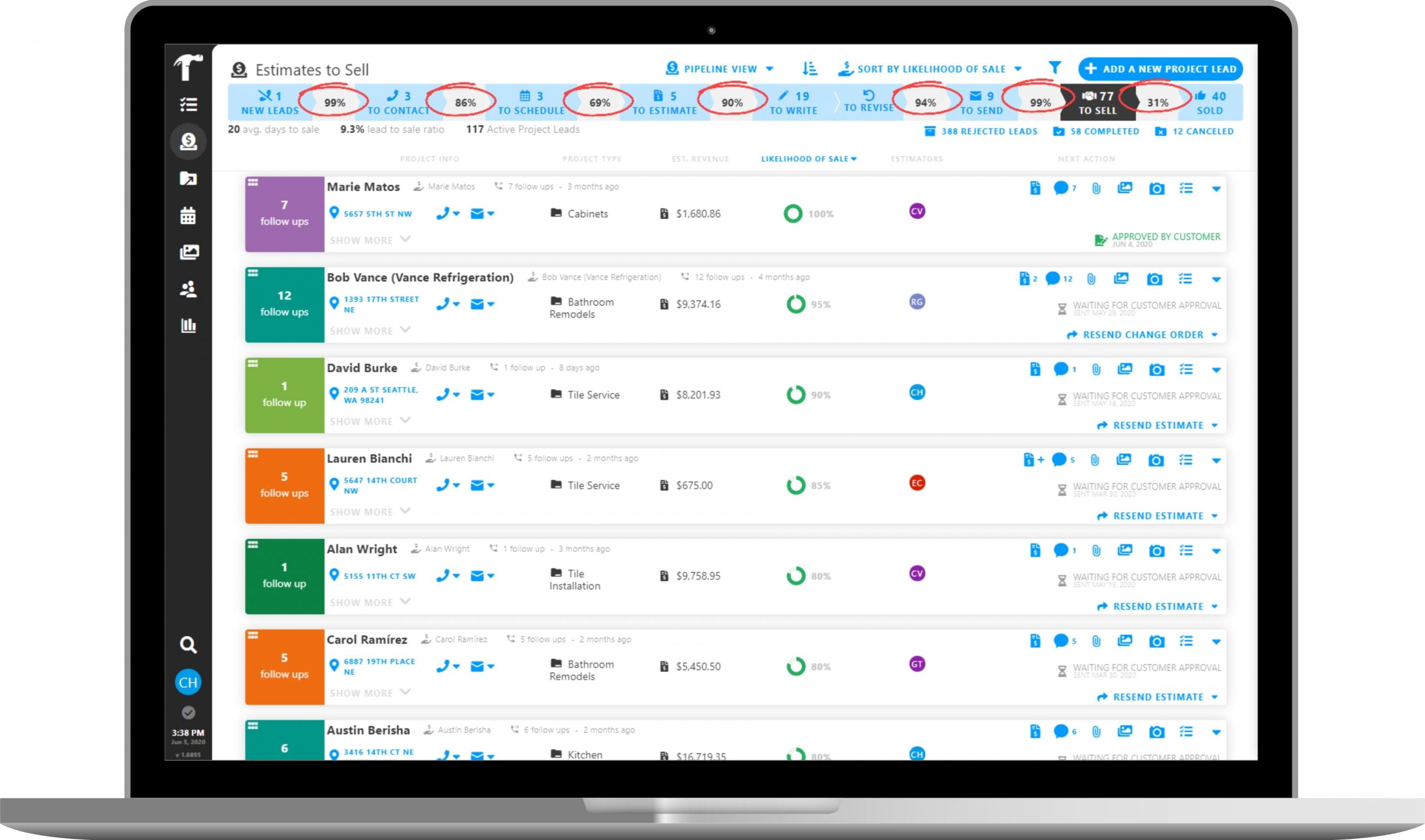 This Sales Pipeline was Made for You
We know what you're up against because we run a construction company and we've felt your pain. Let us help.
No pushy sales reps | Risk free | No credit card needed