View, link, and manage tasks on projects with ease. Our traditional project gantt provides an interactive entry point to an organized dependency view of all your projects, tasks, and milestones.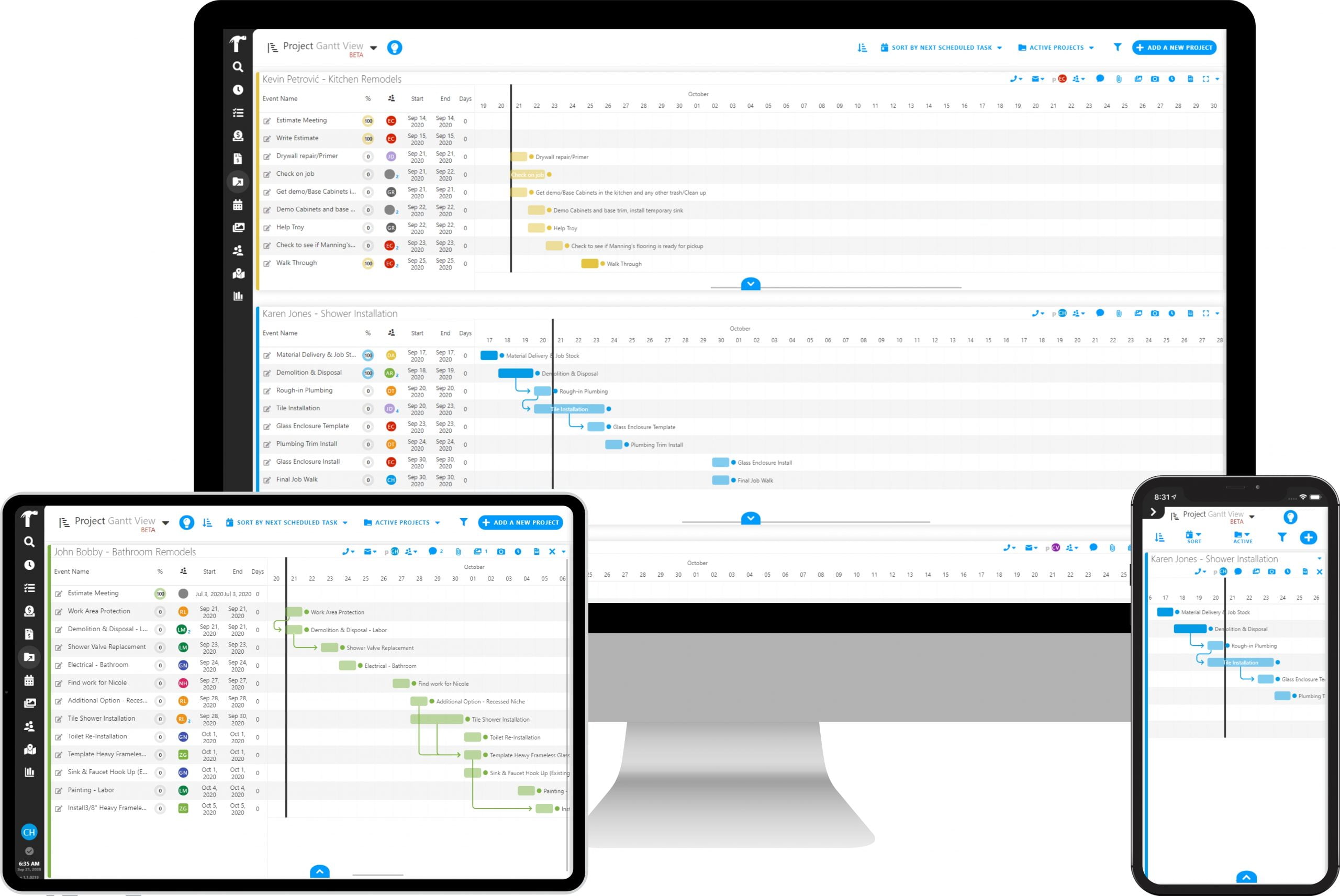 Simplify Complex Projects
The Projul gantt view is a powerful tool for simplifying even the most complex projects.
Want to know and manage all of your jobs from anywhere? With Projul you will. View and manage multiple projects with ease from any device. Our traditional project gantt view abstracts powerful Projul features and provides an interactive and organized view of all your project tasks and details. The Projul gantt view makes managing task dependencies easy. 
Gantt Task Rescheduling & Linking
Quickly reschedule tasks on our gantt view with a simple drag and drop.
When one task is dependent on another task, use the Projul gantt view to easily link the two tasks and manage the dependency.
When you have to slide a project schedule, Projul will be there to do the heavy lifting for you. Once dependencies are linked, Projul will ensure that dependencies are slid relative to their parent tasks automatically.
Our gantt is another powerful view that saves you time and keeps things simple.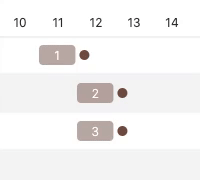 Traditional View but Loaded with Features
In the Projul gantt view you'll find all of the classic features you expect plus loads more.
Slide job tasks and schedules with ease. Add, edit, and delete tasks just as you can on any other Projul scheduling view. Add photos and files to projects right from the gantt. Quickly view and contact associated workers, project managers, or clients with just a tap.
You can even apply your project templates or clone a project straight from this powerful view.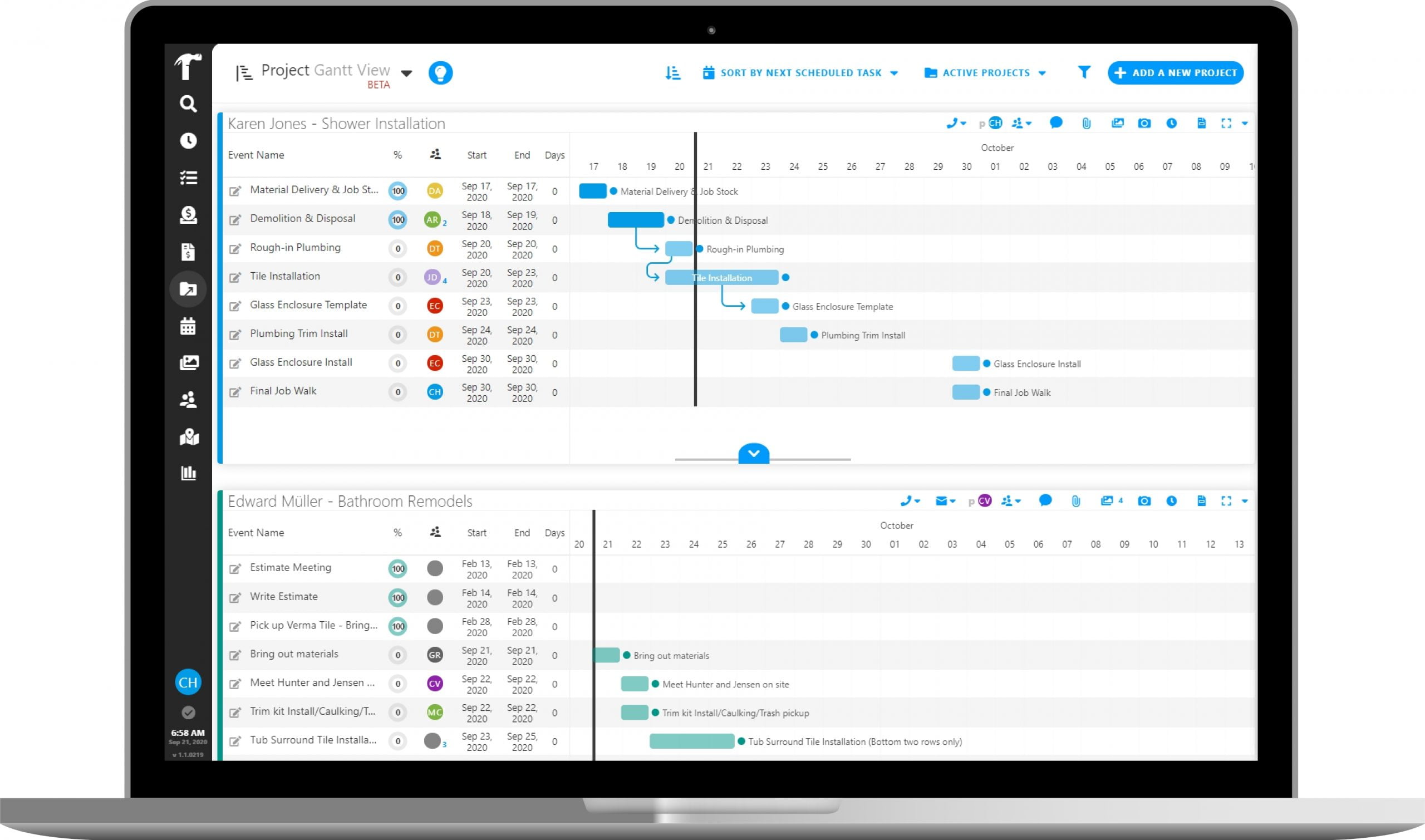 All the Power on Every Device
Tired of waiting until you get back to the office or home to update and manage your projects? Unlike the other guys, all Projul views, including gantt, were optimized from the ground up to run on all of your devices!
Our gantt view features detailed task management with real-time job progress from the field. Quickly and easily understand the status of any of your projects and associated tasks while on the go.
With Projul, you can view and modify gantt items quickly in the field, even from you smartphone or tablet.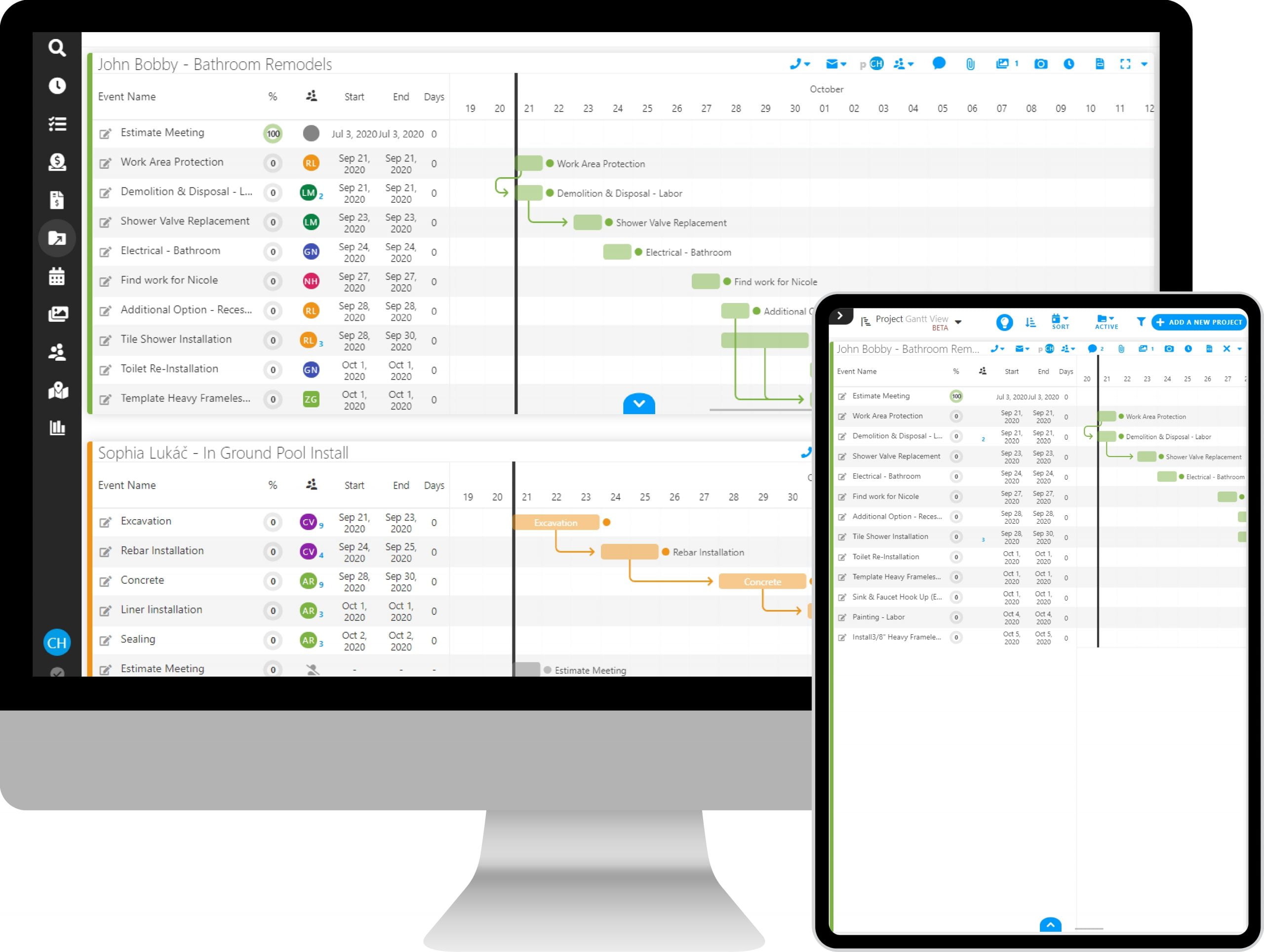 Project Management Done Right.
We know what you're up against because we run a construction company and we've felt your pain. Let us help.
No pushy sales reps | Risk free | No credit card needed