Best of Class Scheduler, To-Do's, & Task Management
Scheduling has never been easier or more intuitive. Schedule workers and manage to-do's and tasks with ease. Slide, template, clone, drag, and drop schedules and tasks. Convert estimates to tasks, automatically send notifications… Projul has it all.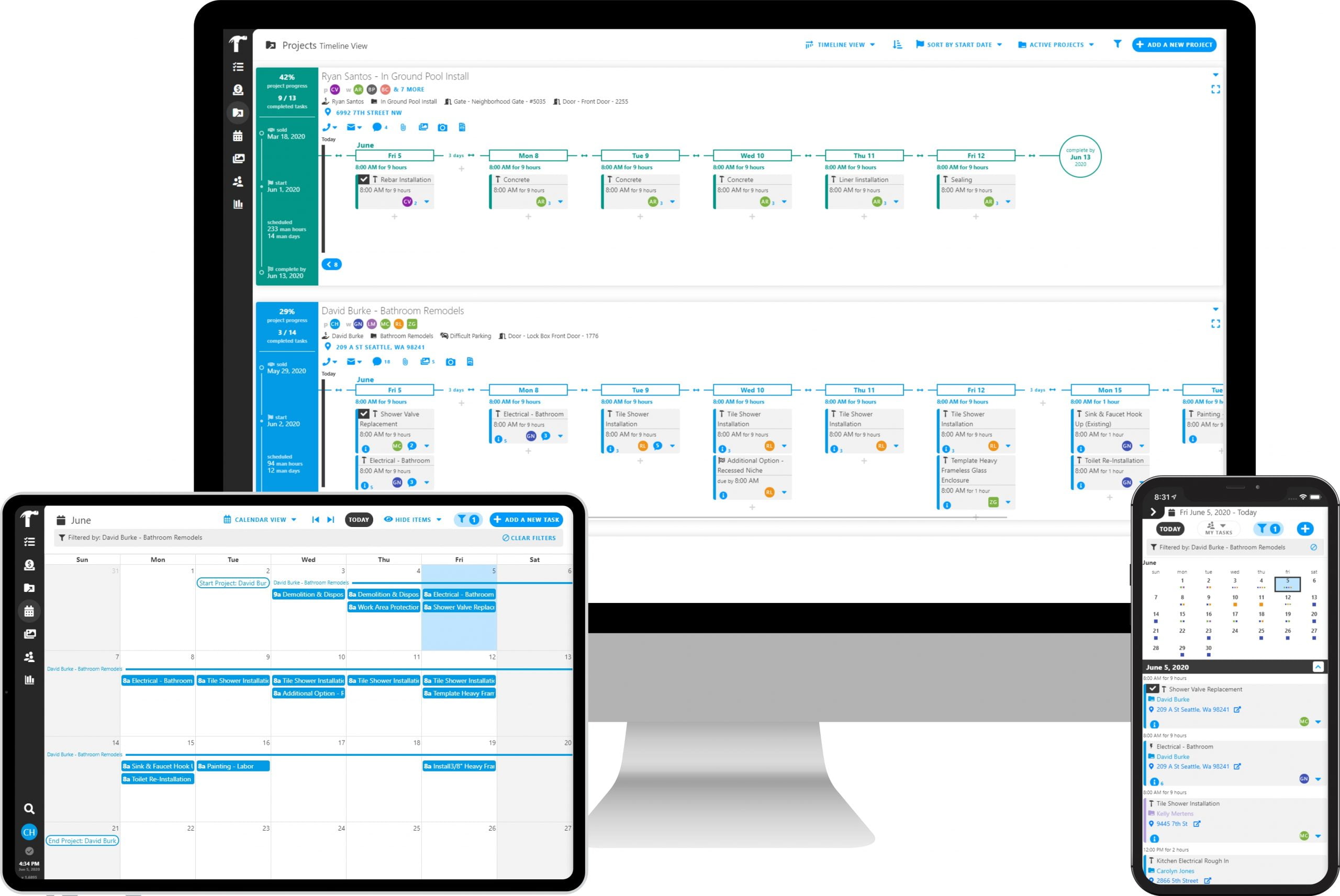 Powerful & Intuitive Project Scheduling
Our scheduler was designed from the ground up to support the demanding needs of construction companies and specialty contractors. It's seriously game changing.
Create tasks with step by step to-do's, export tasks from estimates, clone project schedules, and change your schedules with ease. Employees receive real time tasking notifications and reminders with important details like mapping address, gate codes and task details. When problems arise in the field, Projul is there to help by making sliding schedules so easy that you'll wonder how you lived without it.
Properly tasked workers are more efficient workers that keep clients happy and margins high.
Creating and scheduling tasks and to-do's used to be tedious and time consuming. Enter Projul. 
Projul has all of the basic scheduling features that you expect and so much more. 
Projul scheduling is game changing and easy! You'll love it.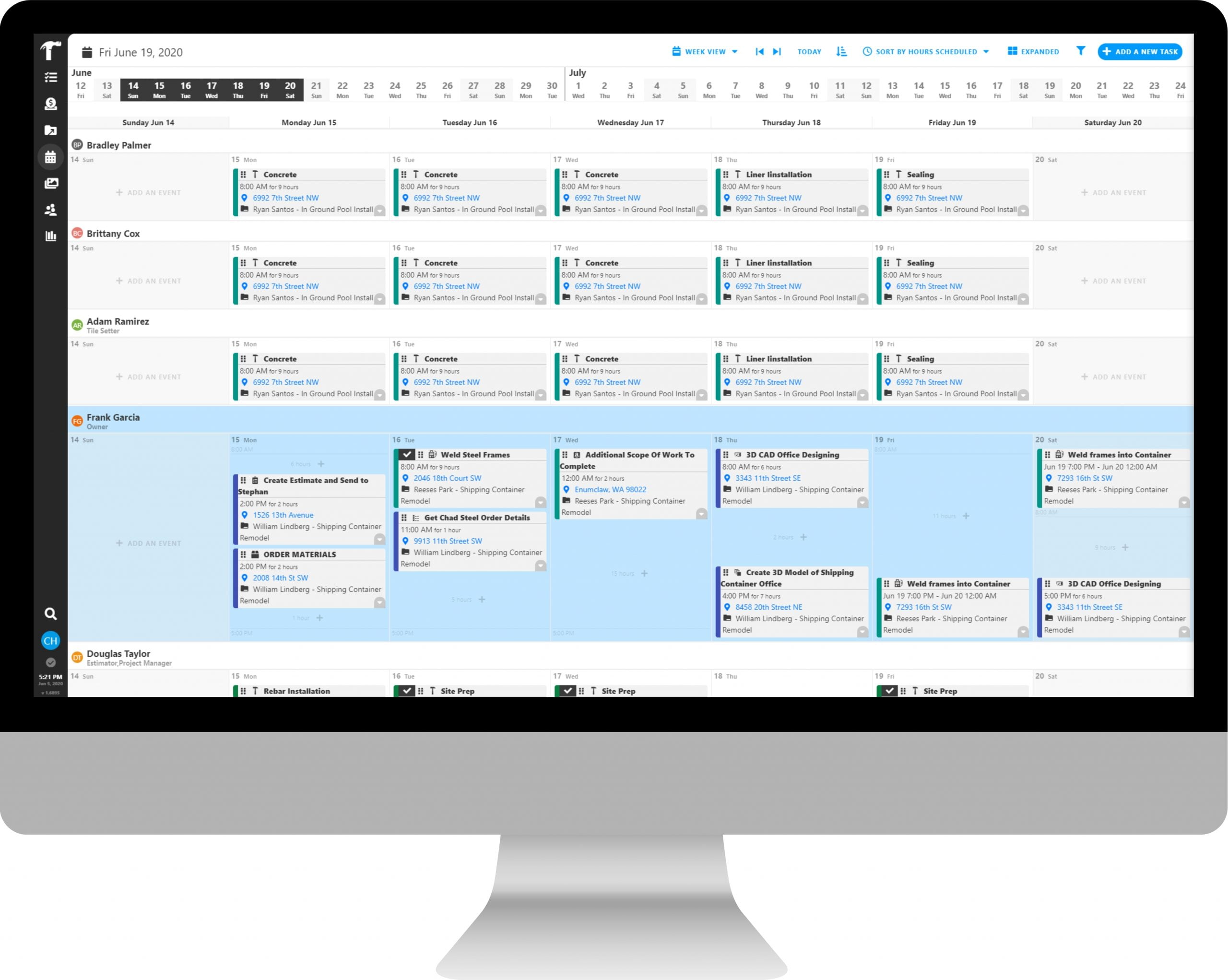 Notifications, Daily Task List, & Realtime Progress
Automatic notifications keep workers on time, on location, and on task.
Workers always know what to do next and where to go with our intuitive mobile app. Assigned tasks and step by step to-do's are easily accessible.
Crew members with Projul can wake up, see the days tasks on the mobile app, click the location icon to map the route and they're on their way!
As employees mark their tasks complete, office workers and management can see realtime job progress and always be in the know.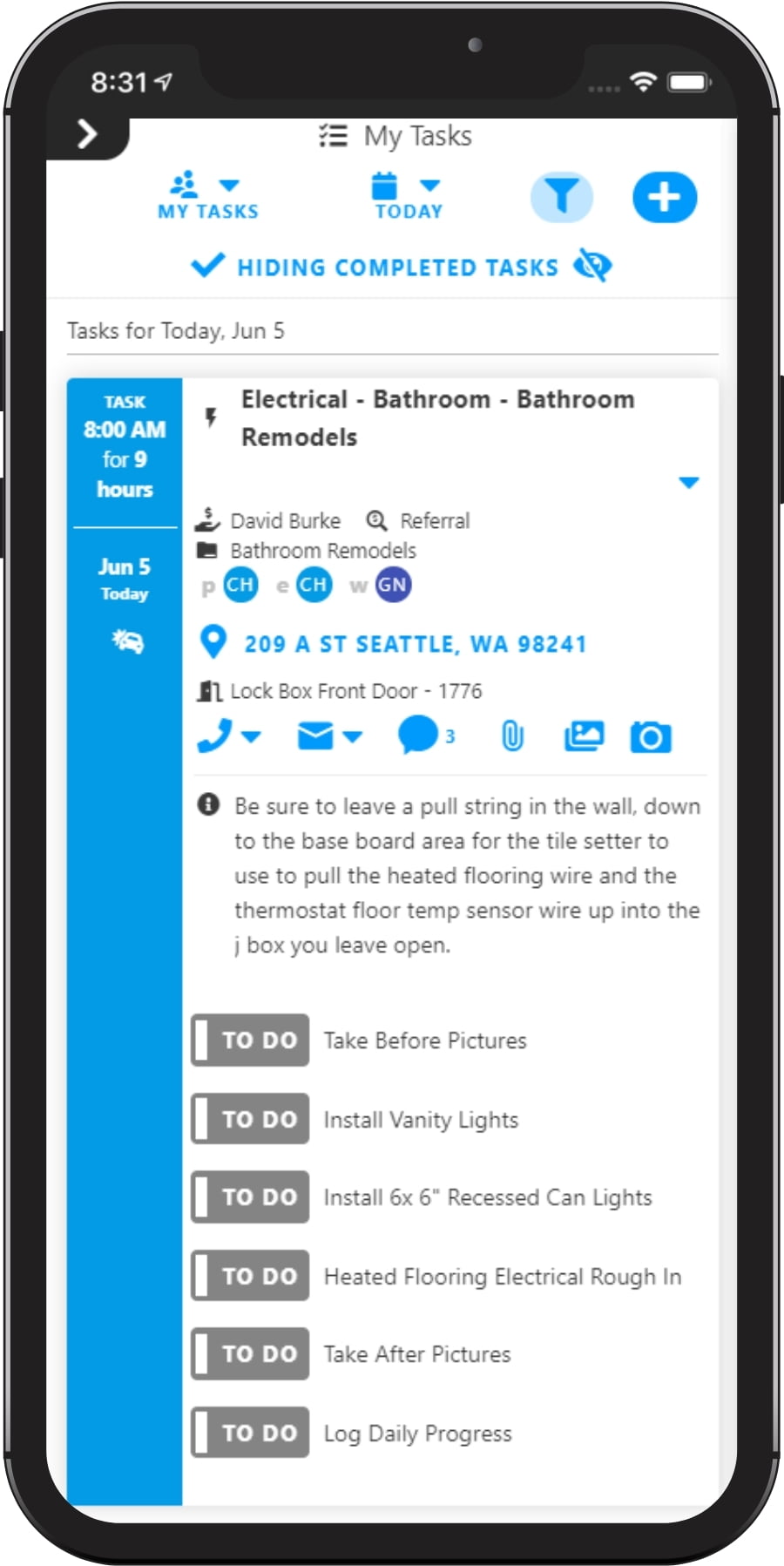 How would you like to convert an estimate to tasks? Just a couple of clicks and your tasks are automatically created for you! Only Projul gives you that kind of power.
If you work on a lot of similar projects, Projul can clone a project schedule and you can easily apply it to as many new projects as you want. Just select a start date and boom…Projul sets the tasks and schedules it for you! You can even keep the same workers or clear the cloned workers and assign others when you're ready.
Need to know how loaded your team is? Our heat mapped schedule view can show you at a glance who is overloaded and who needs more work.
Always on the go? No problem. All of Projul's powerful features are built into our mobile apps too so that you can manage in the field.
And much, much more…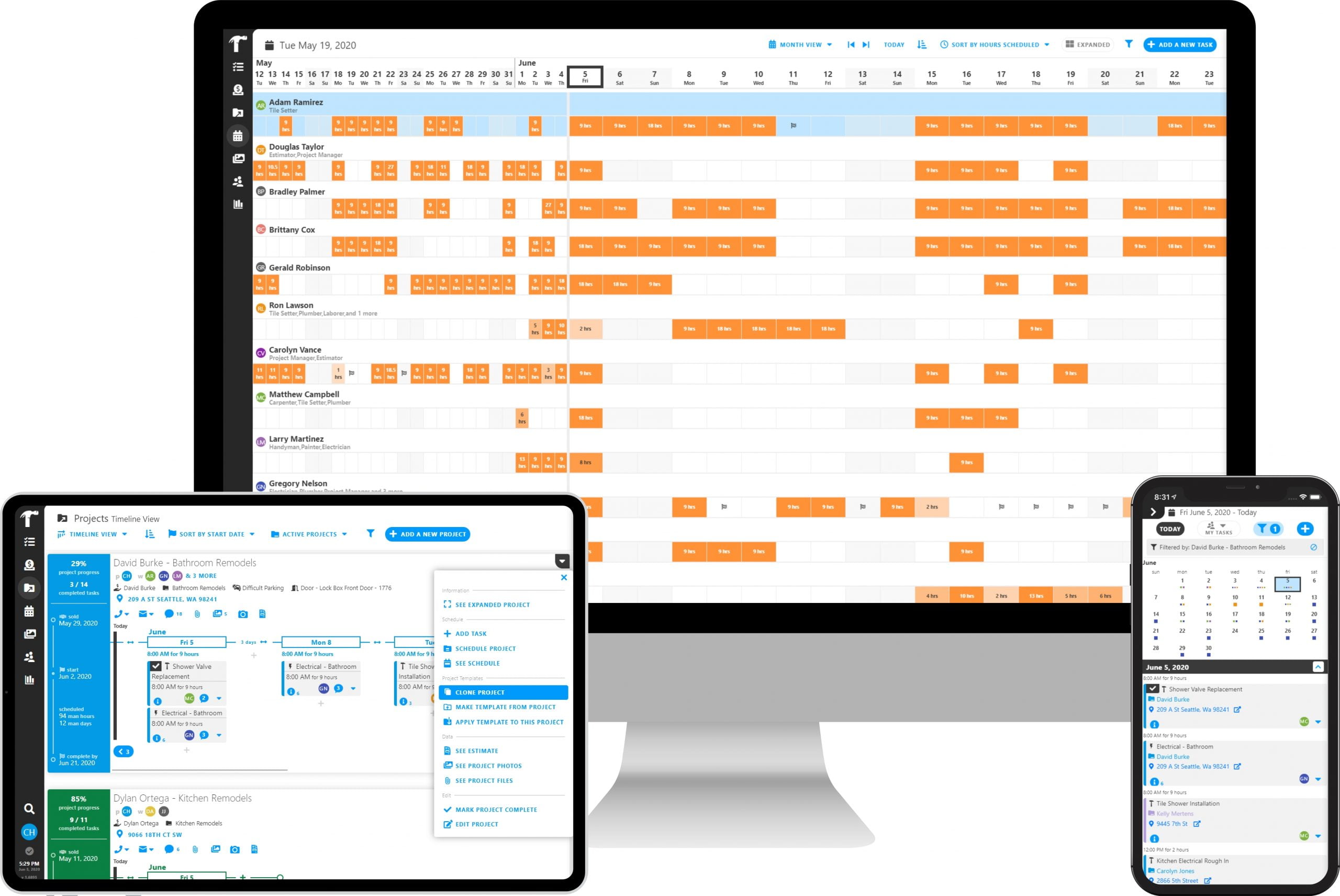 Scheduling so good, you'll wonder how you ever managed without it!
We know what you're up against because we run a construction company and we've felt your pain. Let us help.
No pushy sales reps | Risk free | No credit card needed