Quick, Easy, Geo-fenced Time Tracking!
Streamline geo-fenced time tracking and job costing using Projul.
No more collecting hours to enter at the end of a pay period, taking hours out of your day for payroll, or paper time sheets. Say hello to
geo-fenced time tracking!
Quick and easy clock in & out.
Geo-fenced time tracking to track your workers & projects.
Automated job costing for labor hours.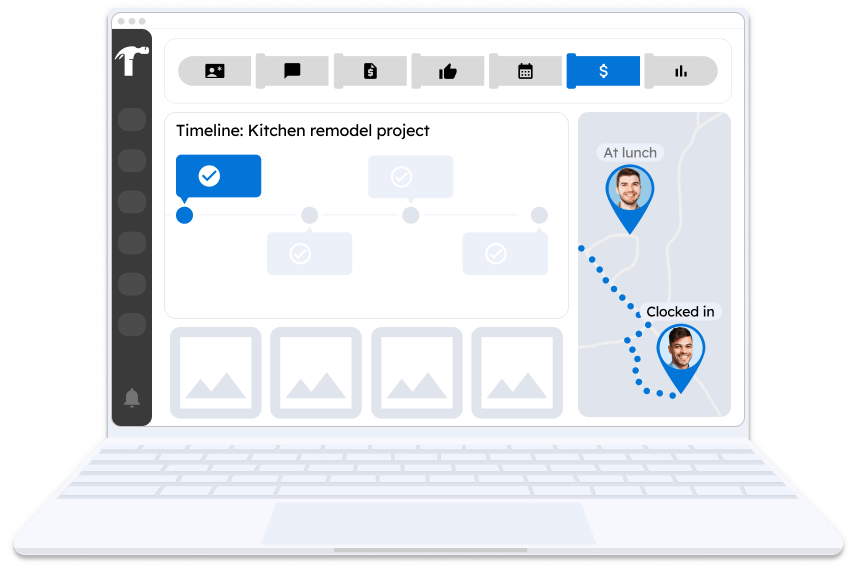 Keep track of all your workers & where they are while clocked in.
Pair your time tracking software with a live map view for real-time location data.
Improve employee accountability with gps tracking.

See where employees clock in & out on their time clock app

Geo-fenced time log notifications.
Track time fast and easy
Use the mobile app for integrated time tracking
Eliminate paper time cards with automated time clocks for construction.

Automatically submit time logs with Projul's digital construction time clock app.

Sync time logs directly to QuickBooks for accurate time tracking.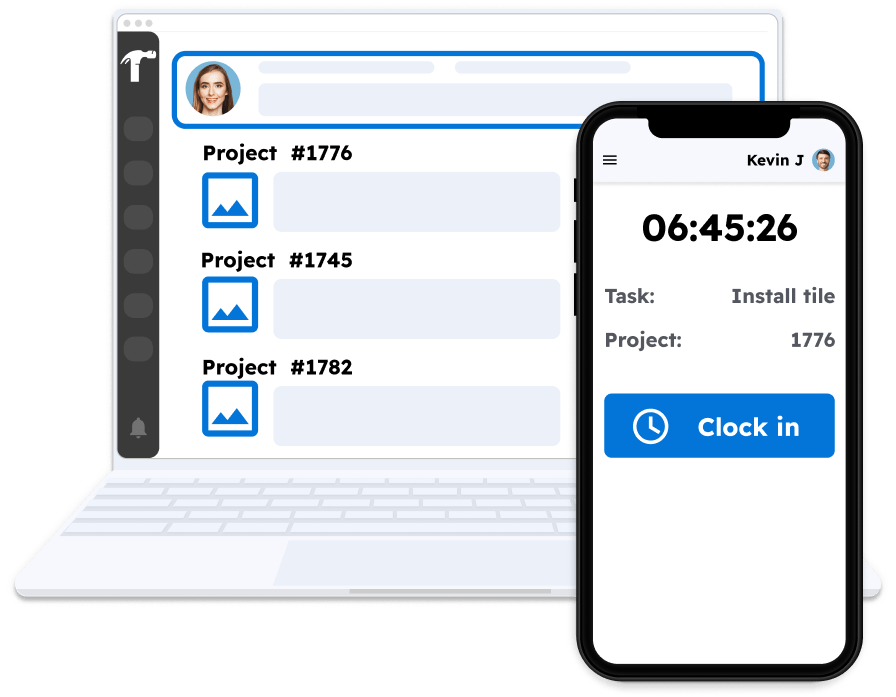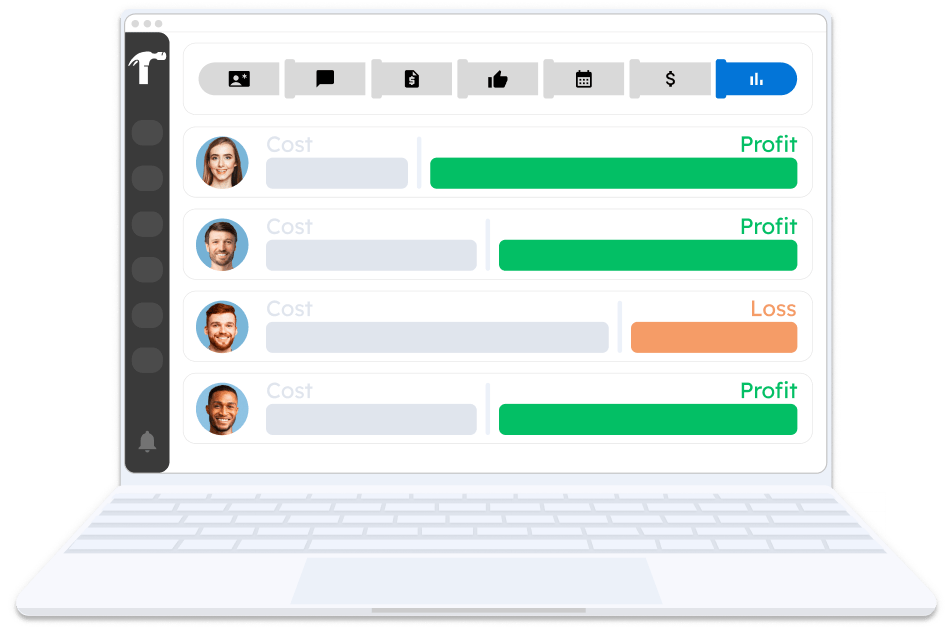 Stay organized with automated job costing.
Track profit margins with applied labor rates
Know your bottom line, profit margins and when you need a change order.

Track time to specific projects & task for real time labor costs.

Set and track labor rates for all your workers.
What our customers are saying
Our happy customers love how Projul helps them do more with less
Supporting your success every step of the way
Projul provides an industry leading premium support package that includes a personalized implementation and analysis of your company's workflows to best fit your company's needs. We are here to support your success!
Time Tracking Software – Frequently Asked Questions
Why is geo-fenced time tracking important in construction?

Time tracking ensures that clients are billed correctly for the hours worked. This not only builds trust but also guarantees that your construction company is properly compensated for your efforts.
Construction time tracking software also can give you real time look-ins to what is happening on the job site.
How can time tracking increase profitability in construction?

Time tracking provides insights into how long tasks take and were most of the labor hours are spent. With this information, managers can allocate resources more efficiently, preventing over-staffing or under-staffing, which may have an impact on profitability. Construction workers who use mobile apps for time tracking can remove time theft, and increase accurate time data.
How does Projul help with time tracking?

With Projul, managers can monitor time logs in real-time, ensuring that projects are on track and resources are being utilized efficiently. Projul also offers a mobile app, allowing workers on the construction site to track their time on-the-go without needing desktop access. Projul also syncs with accounting software which can eliminate the need for a separate construction time clock app and creates a more integrated project tracking experience. Elevate your construction business with Projul's built-in gps time clock.
What makes Projul's time tracking features unique? 

Projul provides Geo-fencing, allowing managers to set up virtual boundaries on construction sites. Projul's time tracking system is tailored specifically for the construction industry, addressing unique challenges and requirements that generic time trackers might miss. Projul's Time tracking also integrates with our job costing feature, so you can accurately track and update your profit margins.
How is a construction time clock app better than paper timesheets?
Construction time clock apps revolutionize how construction companies track time, manage labor costs, and streamline payroll processing. These apps, essential for construction time tracking software, accurately log billable hours at various job sites, providing vital location data and job costing insights. By using a time tracking software or clock app for construction workers, construction businesses not only ensure precise project tracking but also integrate seamlessly with accounting software. This advancement in managing construction timesheets app transforms traditional practices, offering efficiency and cost-effectiveness in the dynamic world of construction.