Construction Estimate Software. Game-changing estimates that win you work. Built by construction pros with honest pricing.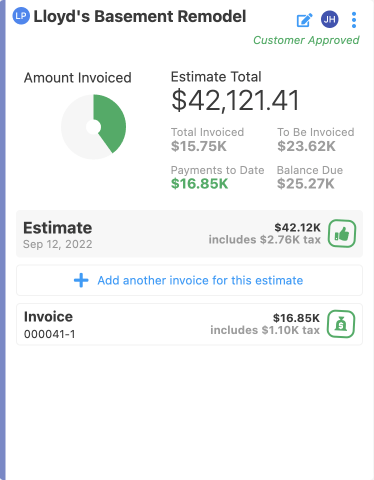 Using a complete estimating solution like Projul not only saves you time and money, but it also builds trust with your customers.
From estimate templates to QuickBooks syncing, you'll win more work, with much less effort.
Send professional estimates quickly and easily with templates
Keep everyone up to date with live tracking and clear estimate editing
Close the sale promptly with digital signatures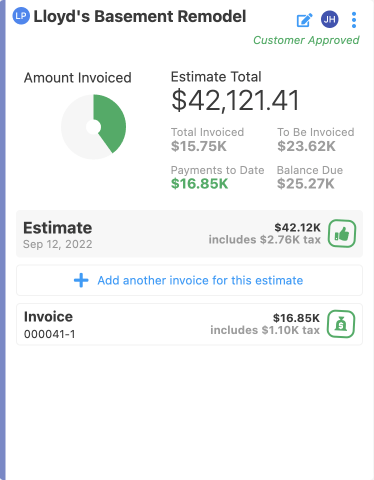 Projul's leading the pack and setting new standards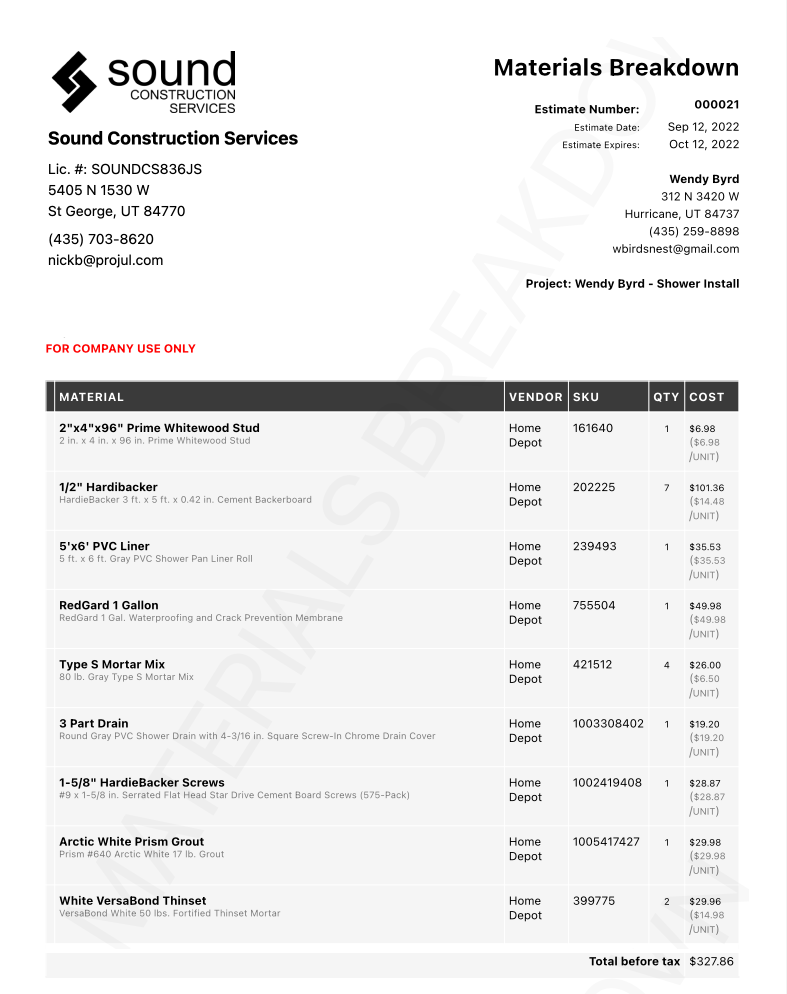 Projul estimates are the foundation of your projects
When you create an estimate in Projul, you're also creating your contract, order list, task list, budget, and reports.
Once the estimate is accepted, the data is automatically pulled into these documents. This gets the ball rolling, and gives you a head start on the project. 
Automatically fill in contracts, budgets, and more

Hit the ground running on new projects
Sync estimates to QuickBooks Online and QuickBooks Desktop
Rapidly get your estimates in front of customer using templates
You don't want to spend loads of time creating estimates, and your customers don't want to be sat waiting around.
Projul's estimate templates solve both of these problems. Create professional and impressive estimates, before your competition has time to open Word.
Stay one step ahead of competitors by delivering your estimates fast
Impress your prospects with attractive and professional estimates
Always include the key information customers need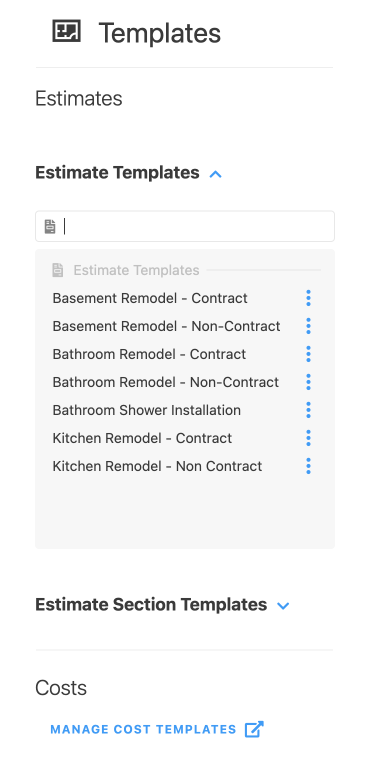 With live editing, tracking, and digital signatures, it's more than a document!
Estimates aren't done once you've sent them. You need to track its progress and likely make some changes. Only then can the estimate be agreed and finalized.
This is why we've made it easy to do all of this within Projul. Edit the live estimate whenever you want, and track the live status of your estimates. When they're happy, the customer can then sign digitally, straight from the estimate itself.
Make ad-hoc changes to your estimates, whenever you want
It's easy to see what's going on, with live tracking
It's easy for customers to say yes, and sign on for the project
What our customers are saying
Our happy customers love how Projul helps them do more with less
Supporting your success every step of the way
Projul provides an industry leading premium support package that includes a personalized implementation and analysis of your company's workflows to best fit your company's needs. We are here to support your success!
Construction Estimate FAQs
What is construction estimating software?
Estimating software is a tool that makes it easy to create, track, and send accurate estimates.
They also allow you to view all your estimates in one place, filter, and view your archive. They often also include project management features to help construction professionals.
Often this will be part of a larger tool like Projul, but sometimes it will be a standalone tool.
Why should I use a construction estimating tool?
Estimates are one of the first things potential clients see of your business, so you need to make a good impression. Estimate software helps you do this by making it easy to send professional proposals.
It's also important to have visibility of every estimate and its status. This enables you to chase the prospect, and give yourself the best chance of closing the deal.
Which features to look for to help the estimating process?
Depending on the size and structure of your company, you may need different functionality. These features are valuable to every company:
Templates
Live tracking
Digital signatures
Editing
Calculate construction cost
Professional proposals
What makes Projul special?
We created Projul based on many years in the construction industry, and we know how vital estimates are to your business.
We've designed our estimates to make life as easy as possible, while converting as many projects as possible.
What are the benefits of estimate software for general contractors?
Construction professionals can sign up to one of these tools in only a few clicks, and there are many reasons you should:
With built-in budgeting, you'll find managing your costs painless. This includes:

Construction cost
Labor costs
Material cost
Cost estimating

Simply adjust material prices, material costs, and give a complete estimate with ease from any device
Cost estimates not adding up? Square footage out by an inch? Labor costs just don't match what you're seeing? This is a thing of the past with our comprehensive construction estimating software