Construction Cost Database: Reliable Cost Data for Accurate Cost Estimating
Projul's Construction Cost Database will transform the way you manage construction costs. Designed by industry professionals with fair pricing in mind, this state-of-the-art feature streamlines cost estimating like never before.
Now, you can generate winning estimates that impress your clients while saving time and resources. With features ranging from real-time cost data to extensive cost information, you'll elevate your projects with minimal effort.
Real-time, reliable cost data for better database cost estimation.

Comprehensive construction cost information for both new construction and renovations.

Increased estimator productivity with quick access to construction cost estimating data.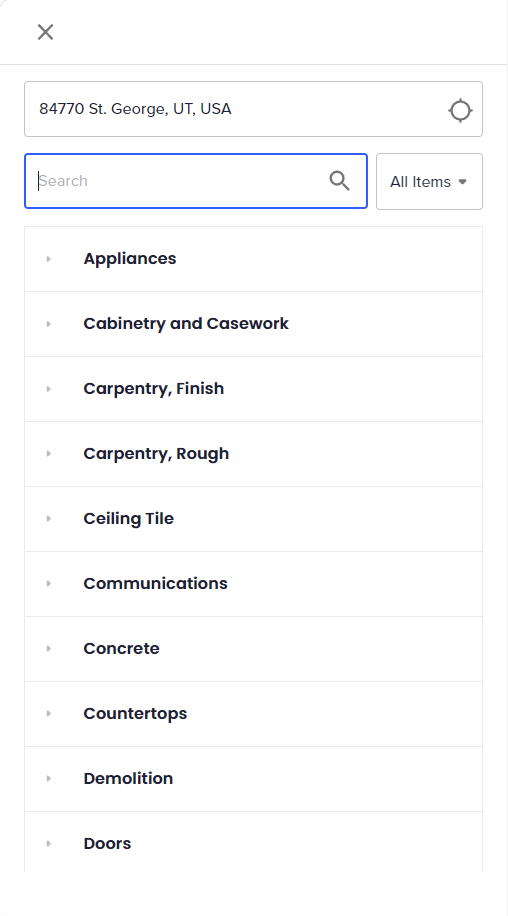 Ditching the Cost Book for a Modern Approach
Say goodbye to traditional cost books like RSMeans data and embrace Projul's advanced, data-driven feature. The Construction Cost Database exceeds in:
Direct communication with a vast network of material suppliers for the most up-to-date cost data.

Continual improvement of our cost database by a team of seasoned cost estimators.

Reliable data infrastructure processing millions of data points, covering all building types in every U.S. county.
Accuracy in Construction Cost Estimating with Projul
Projul's Construction Cost Database takes accuracy to a new level, offering the most reliable cost data for all your construction needs. With this feature, you can:
Access a diverse range of cost data from suppliers across the nation.

Receive monthly database updates with the most current construction costs.

Get localized data for every construction project, irrespective of its location.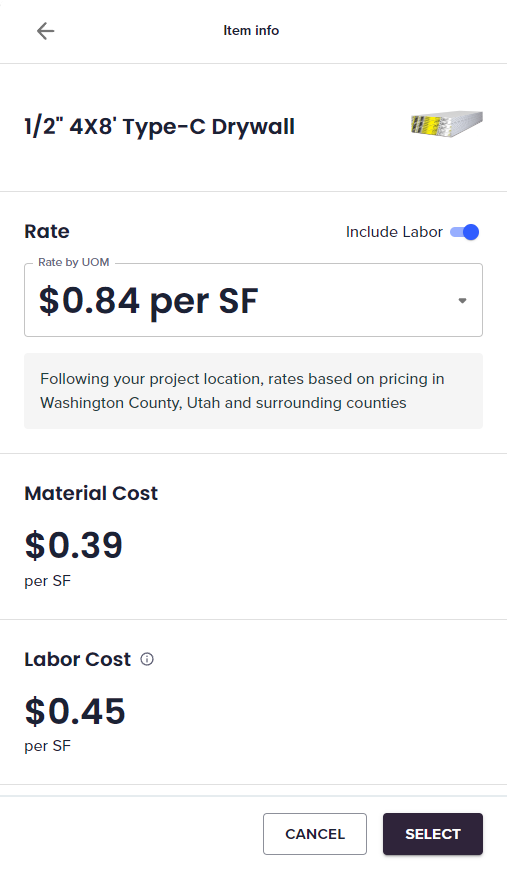 Projul's Construction Cost Database: Your Go-To Source for Cost Data
Projul's Construction Cost Database is setting a new standard in construction cost information. Serving as the go-to source for federal agencies, general contractors, and others in the industry, it revolutionizes cost estimating in construction:
Provides accurate costs and pricing data, sourced directly from suppliers and updated monthly.

Allows for easy requests to add line items to the product database.

Offers pre-set assemblies, aiding quick and accurate cost estimating.
What our customers are saying
Our happy customers love how Projul helps them do more with less
Supporting your success every step of the way
Projul provides an industry leading premium support package that includes a personalized implementation and analysis of your company's workflows to best fit your company's needs. We are here to support your success!
Frequently Asked Questions
How is Projul's Construction Cost Database different from traditional cost books?
Unlike traditional cost books, Projul's Construction Cost Database is a modern, data-driven feature. It offers a comprehensive database of materials, labor, and equipment costs, updated monthly and covering every county in the U.S.
Who can benefit from this new feature?
Projul's Construction Cost Database is designed for both residential and commercial contractors, providing accurate and up-to-date pricing data for enhanced construction cost estimating.
What type of data does the Construction Cost Database provide?
The database offers access to millions of data points on materials, labor, equipment, and assemblies, providing construction cost information for all building types across the U.S.
How often is the database updated?
Our database is updated monthly, ensuring the latest cost data for all line items in construction projects.
Is localized data available for my region?
Yes, the database covers every single county in the U.S., ensuring localized cost data for every project.
How accurate are the costs in the database?
The construction cost data in our database is sourced directly from suppliers, updated monthly, and highly accurate, offering the most reliable foundation for your cost estimating.
Leverage the power of Projul's new Construction Cost Database for more precise and efficient cost estimates today. With this new feature, construction cost estimating has never been easier.