Ground Breaking Channeled Construction Communications
Make construction communication simple and fast! Today's communication is tomorrow's documentation.
Gone are the days of searching through volumes of emails, WhatsApp, and text messages with Projul's communication tools.
Instant updates between office and job site

Automatically organized and channeled communications

Easily track and find project photos and messages even years later!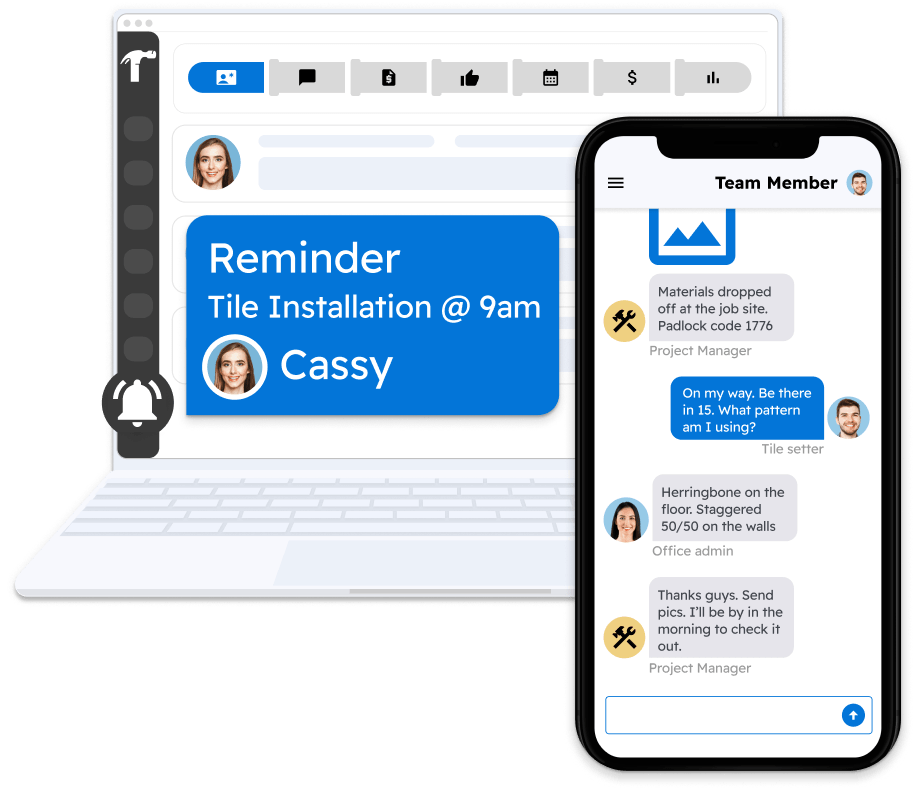 Keep everyone on track with instant messaging between office and team members on the job sites!
Collaborate quickly whether you are on the job site or in the office.

Send messages from the mobile app

Easy to use, simple messaging

Get notified when new messages are sent
Take your collaboration to the next level!
Find messages easily and stay up to date on all Project details with channeled and organized messaging.
Automatically created channels built into each project

Eliminate the need to scroll through days worth of texts

No need to create endless group chats for every job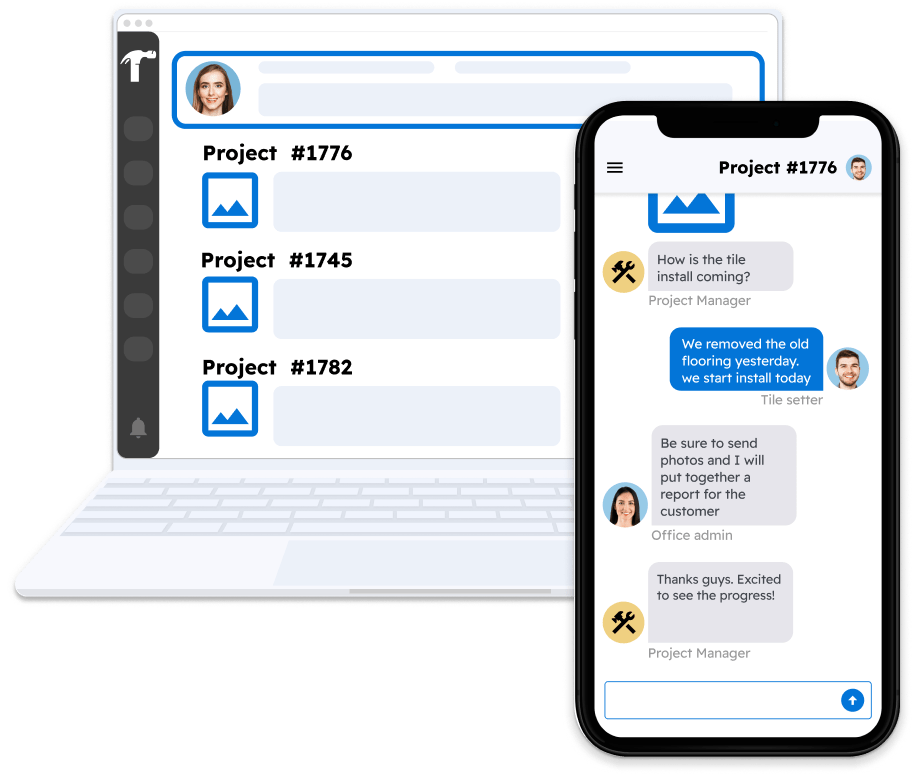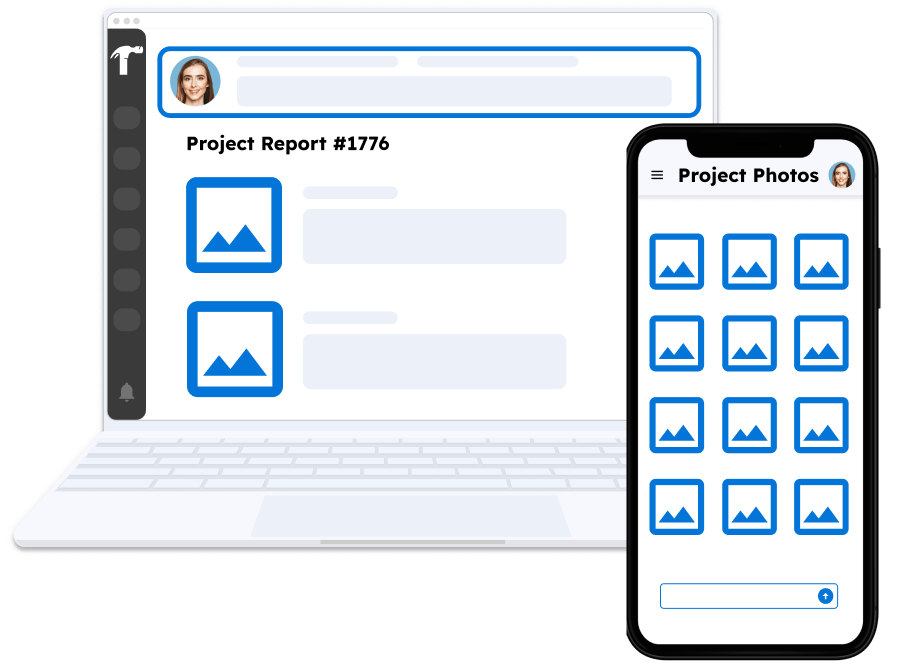 Easily track project photos and messages.
No need for additional messaging and photo storage tools.
Channeled messages organized on the project level

Unlimited photo storage for all your project photos

Quickly send and receive updates to and from every job site
What our customers are saying
Our happy customers love how Projul helps them do more with less
Supporting your success every step of the way
Projul provides an industry leading premium support package that includes a personalized implementation and analysis of your company's workflows to best fit your company's needs. We are here to support your success!
 Construction Comminication Frequently Asked Questions
Why is communication important in construction?
Communication is vital in construction as it ensures that all team members are aligned, tasks are understood, and projects are completed on time and within budget. Effective construction communications can minimize errors, reduce delays, and improve the overall efficiency and quality of the work. It involves coordinating between various team members such as contractors, sub-contractors, architects, and clients, creating a seamless flow of information.
How can communication increase profitability in construction?
Enhanced communication in construction leads to better collaboration, reduced misunderstandings, and faster decision-making. By investing in construction communications tools and strategies, companies can minimize costly mistakes, reduce project delays, and increase client satisfaction. All of these factors contribute to increased profitability, as projects are completed more efficiently, and resources are utilized more effectively.
How does Projul help with construction communication?
Projul is a leading solution in the field of construction communications. By providing an integrated platform that connects all project members, Projul facilitates real-time communication and collaboration. With features like task management, file sharing, and instant messaging, Projul streamlines construction communication, ensuring everyone stays on the same page. It's a valuable tool for construction professionals seeking to enhance project efficiency and accountability.
What makes Projul's team communication features unique?
Projul's team communication features stand out in the crowded construction communications market for their ease of use, integration capabilities, and robust functionality. The platform offers personalized dashboards, real-time updates, and mobile accessibility, allowing teams to connect and collaborate from anywhere. Projul's focus on user experience, combined with advanced technologies, creates a unique and effective construction communication environment that's tailored to the specific needs of the industry.