Become a Projul Affiliate
Uncapped
earning potential
$500 commission on every Projul Sale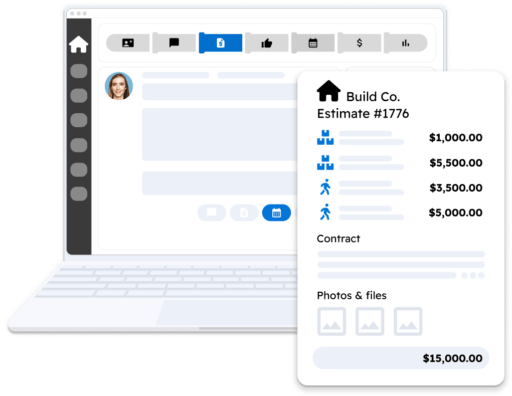 Sell easily with
marketing materials
Receive a custom package of marketing and sales material
Help your contacts grow their business
Based on volume, we can offer your contacts a discounted rate
Join the program
Apply to become an affiliate
Meet with our team
Receive your sales resources
Promote Projul
Share about Projul on socials, podcasts and other circles
Send your affiliate link to potential customers
Earn commissions
Make $500 on every sale
Help you and your contacts' business grow
Projul is an all-in-one, cloud-based construction management software that simplifies project management and collaboration for construction businesses of all sizes. Our platform streamlines workflows, enhances communication, and optimizes productivity, making it the go-to solution for contractors, builders, and remodelers who want to run their businesses more efficiently.
Construction pros with a large network of:
Builders
Subcontractors
Remodelers
Specialty trades
Influencers in the construction space
Podcast hosts
Facebook group admins
Social media account owners
Anyone else who wants to make money!
Frequently Asked Questions
Do I have to be a Projul user to become an affiliate?
No, you don't have to be a Projul user to become an affiliate. However, we do recommend that you familiarize yourself with our software so you can better promote it to your audience.
How do I get my affiliate application approved?
To become a Projul affiliate, simply fill out the affiliate application form on our website. After submitting your application, our team will review it and contact you to schedule a meeting. During the meeting, we'll discuss your goals and how we can work together to achieve them.
Does it cost anything to be an affiliate?
No, it doesn't cost anything to become a Projul affiliate. Our affiliate program is completely free to join, and there are no hidden fees or costs.
Are my commissions capped?
No, your commissions are not capped. As a Projul affiliate, you can earn up to $500 for every sale that you refer to us. There is no limit to how much you can earn, so the sky's the limit!