Create estimates, tasks, projects, timelines, and gantt views fast with minimal effort. Write something once in Projul, template it, and use your templates over and over to knock your work out in seconds while maintaining consistency and protecting your profit margins.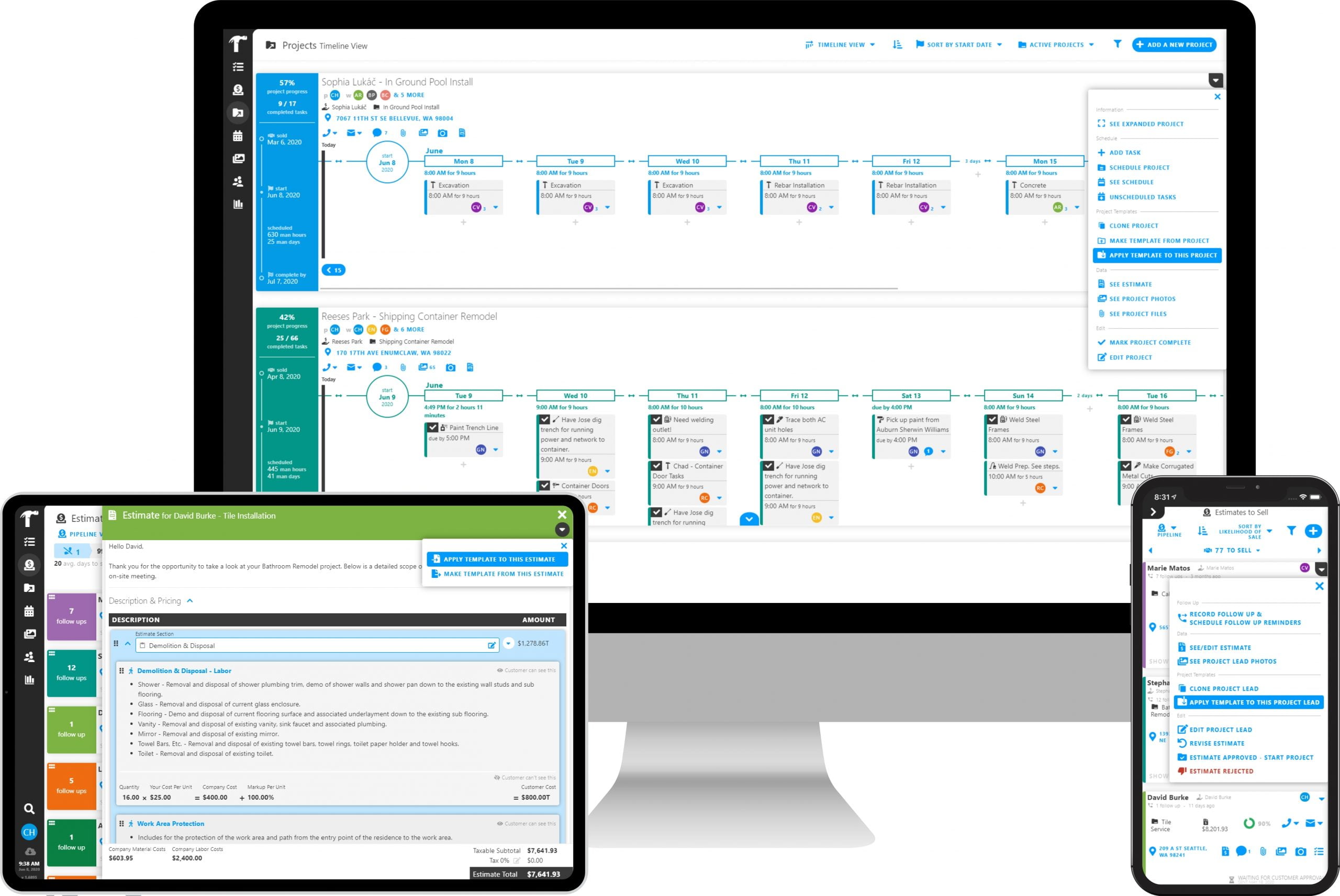 Everything Construction Management, Made Simple
Why write similar estimates over and over? Template an estimate with Projul and then never write it again.
Projul is loaded with massively timesaving functions like the ability to template and reuse Estimates, Estimate Sections, Materials Costs, Labor Costs, Project Scheduled Tasks, Project Leads, and Project Timelines. Create things once and reuse.
Write a great estimate once, save as template, and apply it to new project leads in seconds.
If you have multiple estimators, save tons of time by eliminating price lookups with Projul. Materials and labor costs can be automatically templated with hard costs and markup baked in to ensure that your costs are consistent and your profit margins are protected.
If every one of your projects are completely different, you can even template estimate sections separately. Then insert different sections to quickly build an estimate one section at a time. It's still fast and consistent accross all members of your team!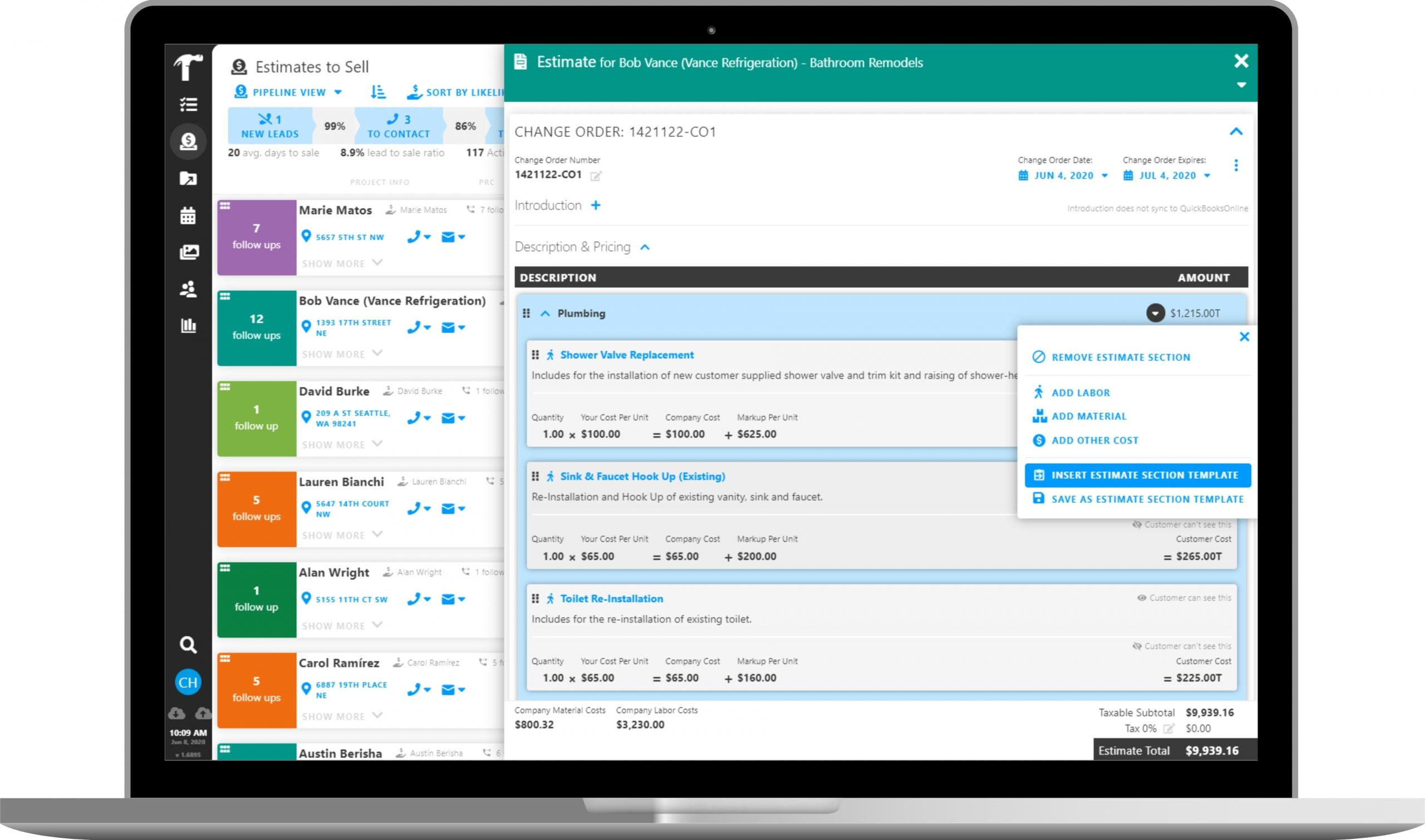 Project & Schedule Templates
Creating tasks and project schedules without Projul is a pain. It's tedious and time consuming. Simply put, Projul makes scheduling a breeze.
Save and use project templates to apply templated tasks and schedule out a project in seconds. Simply choose the start date and Projul will transform the project with the new scheduled tasks instantly. Scheduling is that easy.
Save a project timeline or gantt as a template and apply it to a new similar project. Powerful and simple.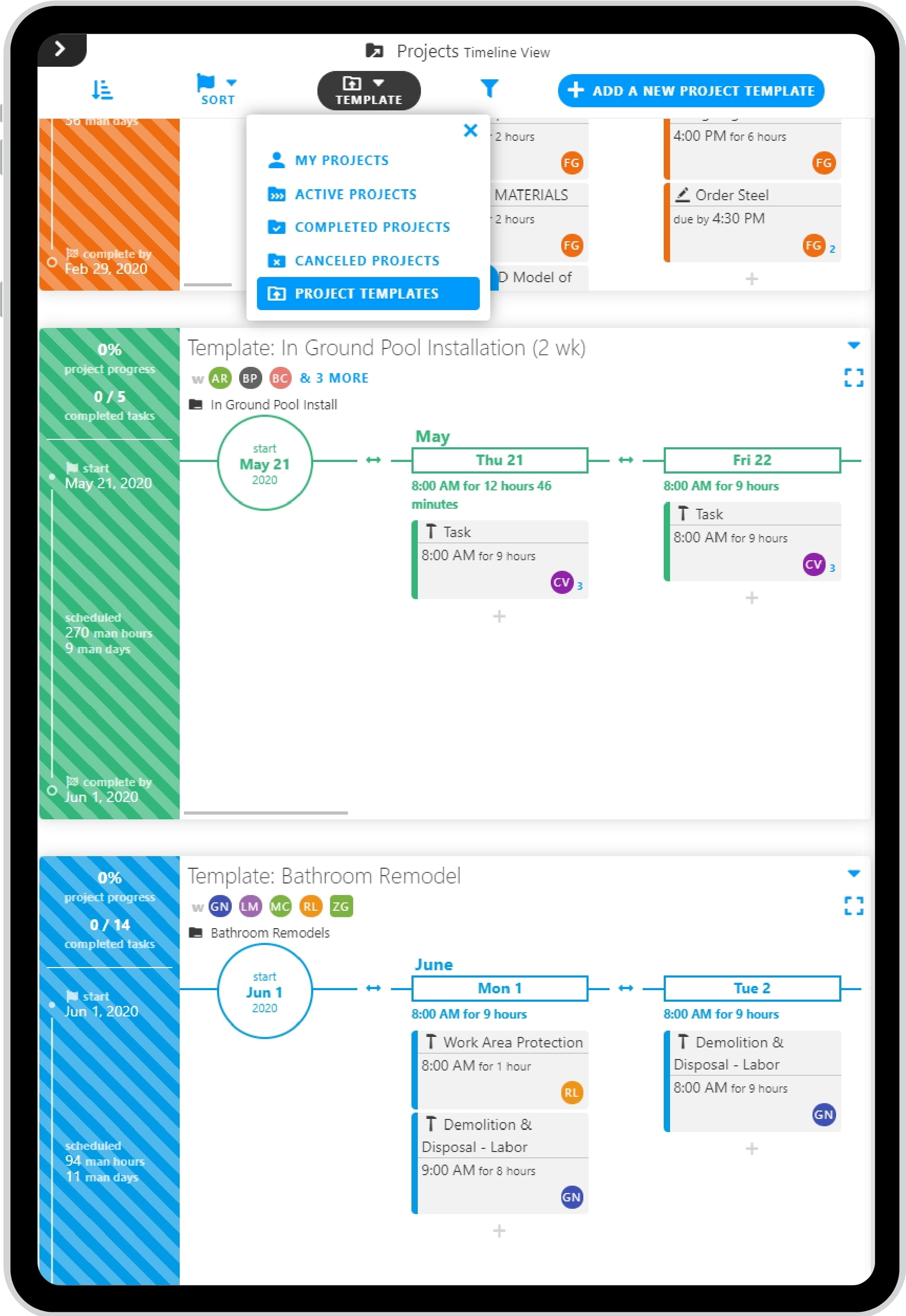 Always on the go? No problem. Like everything else in Projul, we designed templating for mobile devices too. You'll have all the power and features you need, even when you're not in the office.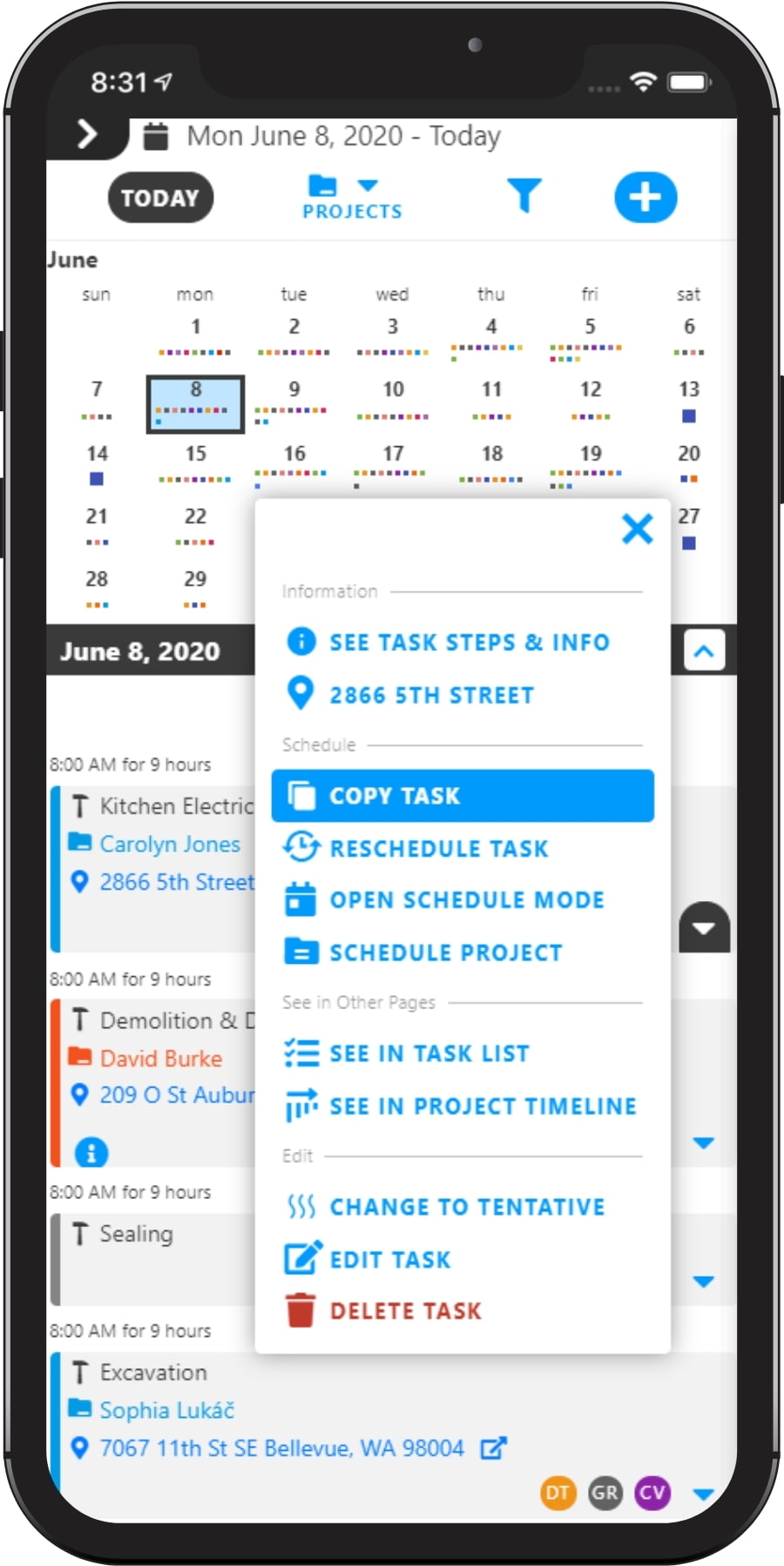 Save Boatloads of Time with Projul Templates
We know what you're up against because we run a construction company and we've felt your pain. Let us help.
No pushy sales reps | Risk free | No credit card needed