Pool Contractor Software. Make a splash with clients by delivering outstanding service, throughout the project.
Built by construction pros with honest pricing.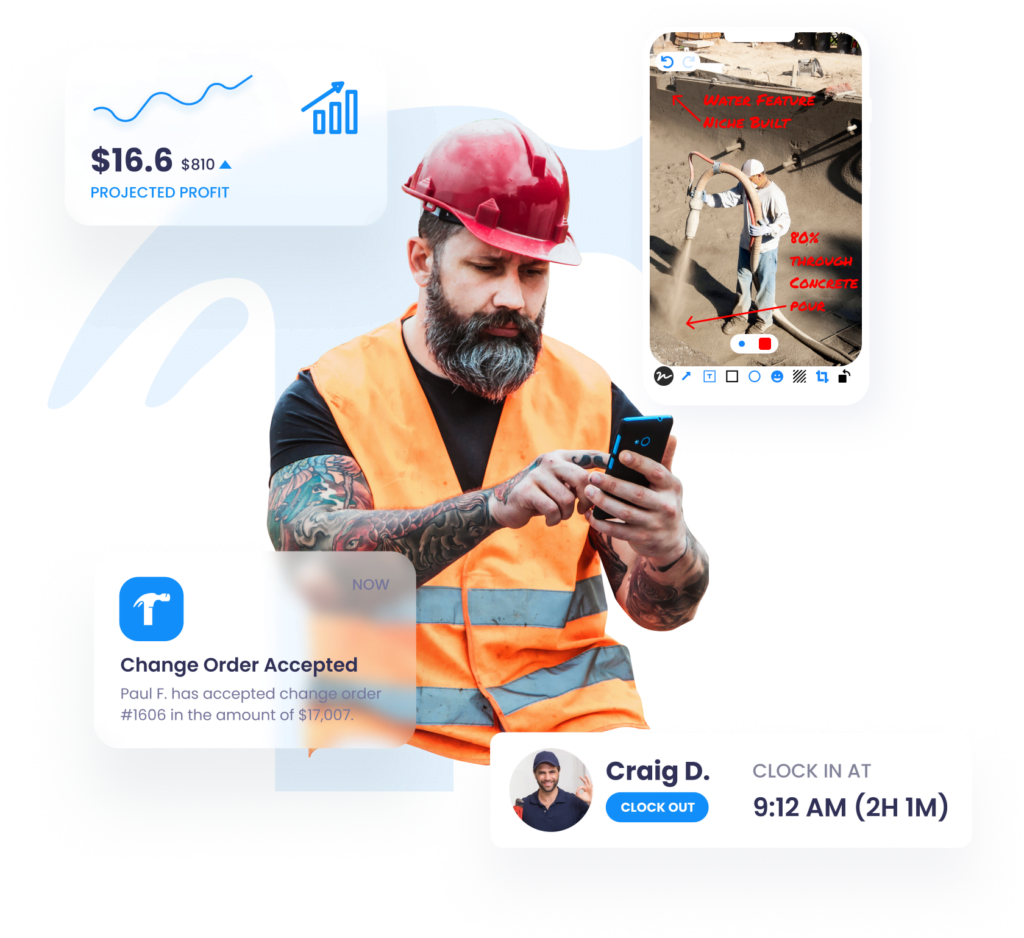 If you're in the business of installing pools, managing tasks, scheduling, and generating leads can be overwhelming.
That's where we come in!
With Projul, you can easily send detailed bids, assign jobs, and build schedules. All in one convenient tool.
Grow your business with our advanced lead pipeline features
Impress your clients with our customer portal
Send reliable and accurate estimates using the assemblies calculator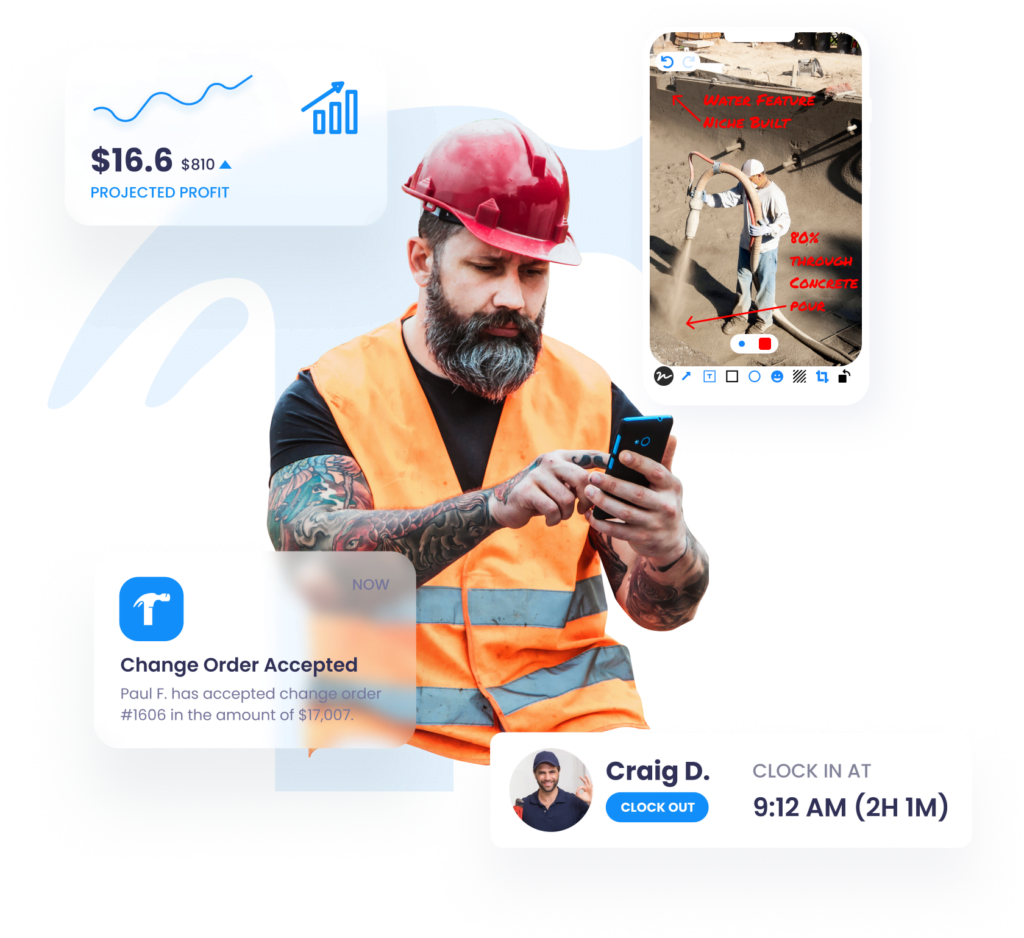 Projul's leading the pack and setting new standards
Send slick and accurate proposals that will WOW your prospects
With Projul's assemblies calculator and templates, creating and sending accurate proposals is a breeze!
This means you can focus on what you do best – delivering high-quality installations and service to your clients.
Utilize the assemblies calculator to ensure accurate estimates
Reminders make it easy for you to follow up with your leads
Use templates to quickly create professional proposals that will impress
Keep everyone on the same page, from the customer to subcontractors
There are a lot of moving parts to a pool installation, so it's important to organize everything in one place.
In Projul you'll create tasks and use the drag and drop scheduler to create a plan in no time. Your customer can always see the status of the project too, from their new portal.
Use templates and cloning to plan work quickly
Building and managing your schedule is easy and stress-free
Keep your clients informed at every stage of their project with our customer portal
Get paid fast with our secure and painless invoicing
Our invoicing tools make it simple to create and send invoices at any stage of a project. We also make it easy for your clients to pay directly from the invoice.
Projul includes QuickBooks integration, so even your accountant will be happy!
Send invoices at different stages of the project, including deposits and final payments
Take secure payment directly from the invoice
Simplify your accounting process by integrating with QuickBooks
What our customers are saying
Our happy customers love how Projul helps them do more with less
Supporting your success every step of the way
Projul provides an industry leading premium support package that includes a personalized implementation and analysis of your company's workflows to best fit your company's needs. We are here to support your success!
Management Tips For Drywallers FAQs
What does efficient management mean for Pool Contractors?
Efficient management means pool contractors can effectively and efficiently plan, coordinate, and execute their projects and tasks. This can include scheduling workers, ordering supplies, and managing budgets.
Efficient management can help pool contractors save time and money, as well as improve their productivity and profitability. It helps them deliver high-quality work to their clients, which can lead to increased customer satisfaction and loyalty.
Why should Pool Contractors use management software?
There are several reasons why pool contractors should use management software:
Boost revenue
Improved organization
Increased efficiency
Professional communication
Superior customer service
Management software is a valuable tool for pool contractors, as it helps them run their business more efficiently and effectively, leading to improved profits and success.
Which features to look for in the best management software?
There are several key features to look for in the best management software:
Create and manage projects, including setting deadlines, assigning tasks, and tracking progress
Schedule and assign workers, as well as track their availability and work hours
Create, assign, and track tasks, as well as prioritize and categorize them
Set and track budgets for projects and tasks, as well as monitor expenses
Track customer information and interactions, as well as measure customer satisfaction
Collaborate and communicate with team members and clients through tools such as file sharing and messaging
Generate reports and analyze data to track performance and make informed decisions.
Access and manage tasks and projects on the go through a mobile app
What makes Projul special?
Projul is a special project management software designed specifically for trades and contractors. It helps contractors manage their projects, schedules, and tasks efficiently and accurately. With Projul, contractors can easily create and track their projects and access all their business information from a single tool.
This allows them to save time and costs, and focus on what they do best – build great pools