Masonry Contractor Software. Managing projects shouldn't feel like banging your head against a brick wall!
Built by construction pros with honest pricing.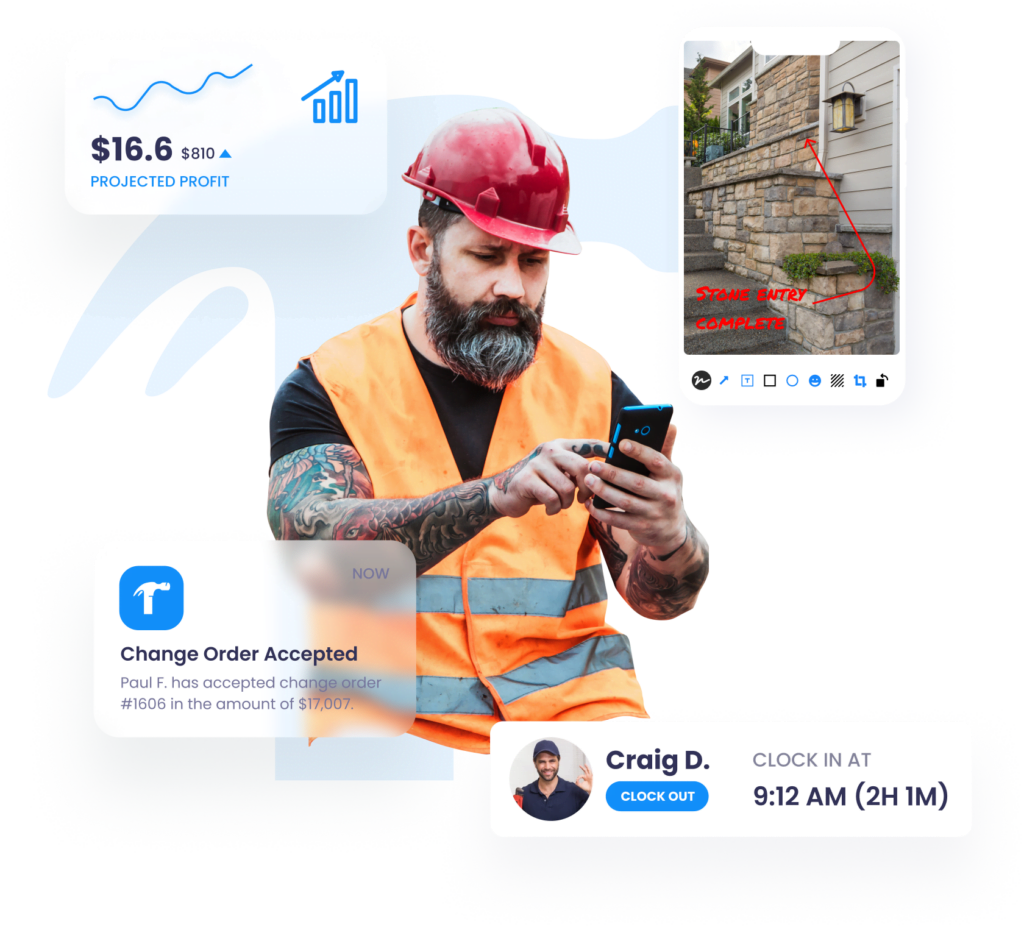 From proposal to invoice, there's a lot to manage on masonry projects. But you don't have to do it alone!
Projul gives you all the tools you need to save time, be more efficient, and make more money.
Upgrade your client experience with our customer portal
Bring everything and everyone together in one app
Use templates to create and send important documents in minutes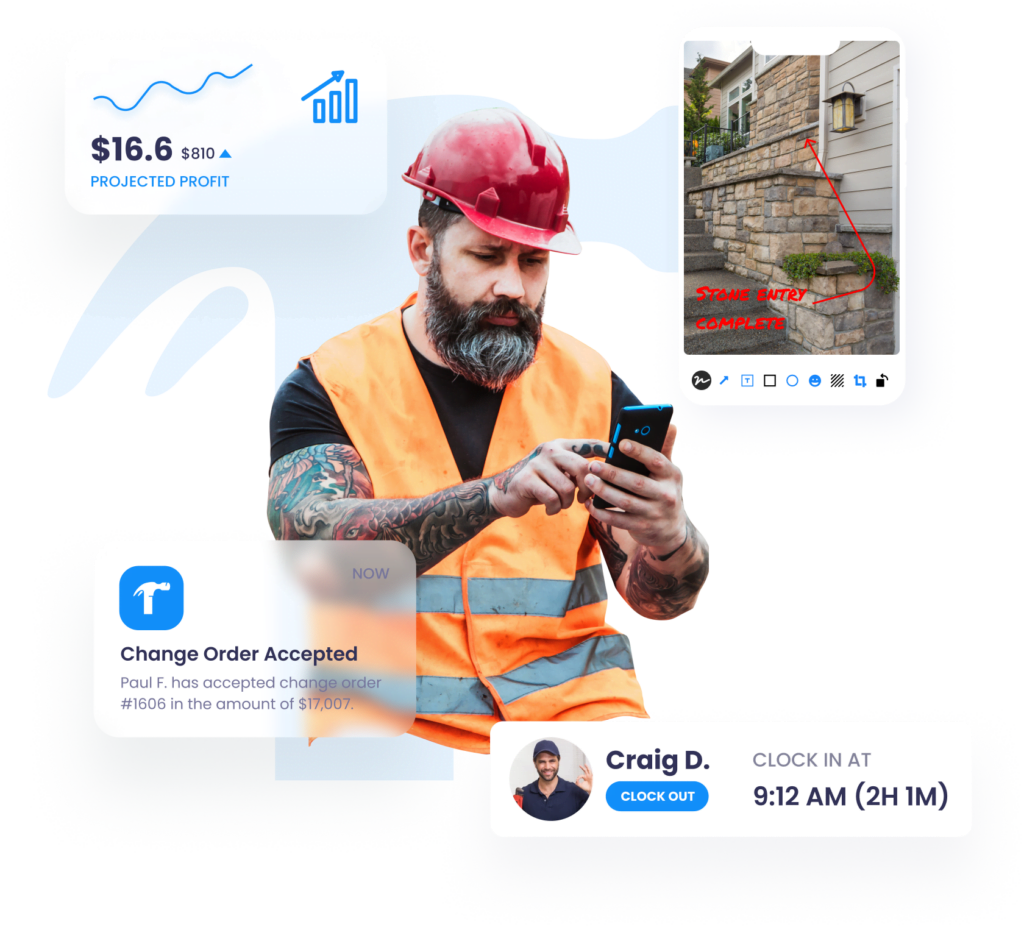 Projul's leading the pack and setting new standards
Impress potential clients with eye-catching proposals and accurate estimates
The masonry industry is competitive, but Projul makes it easy to stand out.
Our platform streamlines the whole process, from contacting new prospects to creating accurate estimates on-site.
Our templates and built-in assemblies calculator ensures your estimates are both professional and precise.
Boost your chances of winning new projects with our specialized lead pipeline
Craft compelling proposals quickly and easily with estimate templates
Impress clients with precise estimates using our assemblies calculator
Save time when planning projects with our drag-and-drop scheduler
It's vital to carefully organize and manage all aspects of the project, including subcontractors, schedules, and tasks.
With Projul it's quick and easy to create tasks, build project schedules, and assign work to the right people.
Your customers can also track the progress of the project through their own personal portal.
Upload photos from the field, or attach pictures to tasks for extra clarity
Generate project reports for better visibility
Manage employees and subcontractors from the same place
Get paid quickly and securely for your hard work
You need to invoice at any stage of the project, so we give you various invoice types.
As well as creating and sending invoices, you can also view revenue forecasting and take secure payments directly from the invoice.
Accept fast and secure payments direct from the invoice
Choose from a range of different invoice types for different stages of the project
Automatically sync your invoices to QuickBooks, and keep your accounts up to date
What our customers are saying
Our happy customers love how Projul helps them do more with less
Supporting your success every step of the way
Projul provides an industry leading premium support package that includes a personalized implementation and analysis of your company's workflows to best fit your company's needs. We are here to support your success!
Management Tips For Drywallers FAQs
What does efficient management mean for Masons Businesses?
Efficient management is the process of maximizing productivity and minimizing waste to achieve the best possible results in a business. For mason businesses, efficient management can mean many things, including:
Streamlining workflows
Managing resources effectively
Clear and effective communication
Staying organized
Implementing technology
Efficient management is important for mason businesses to maximize productivity, minimize waste, and achieve the best possible results.
Why should Masons Businesses use management software?
Management software can be a valuable tool for mason businesses, because it can help them streamline their workflows, communicate effectively, and run their business more efficiently.
They can also include collaboration tools, such as unlimited photo upload and customer portals, that allow mason businesses to communicate with their team members and clients in real-time.
In addition, management software often includes vital business features, such as estimates and invoicing, allowing mason businesses to manage their financial records and track payment status.
Which features to look for in the best management software?
When looking for management software for their mason business, masons should consider the following features:
Project management
Scheduling and calendar management
Collaboration tools
Customer relationship management (CRM)
Invoicing and payments
Integration with other tools.
By considering these features, masons can find management software that will help them streamline their workflows and run their businesses more efficiently.
What makes Projul special?
Projul is a project management tool specifically built for construction and trade businesses. It offers a range of features that can help businesses streamline their workflows and run their business more efficiently, including estimate templates, real-time collaboration tools, a mobile app, detailed reports, and a specialized lead pipeline.