Contractor Management Software. Built by construction pros with honest pricing.
Organize your field workers, without slowing down your project.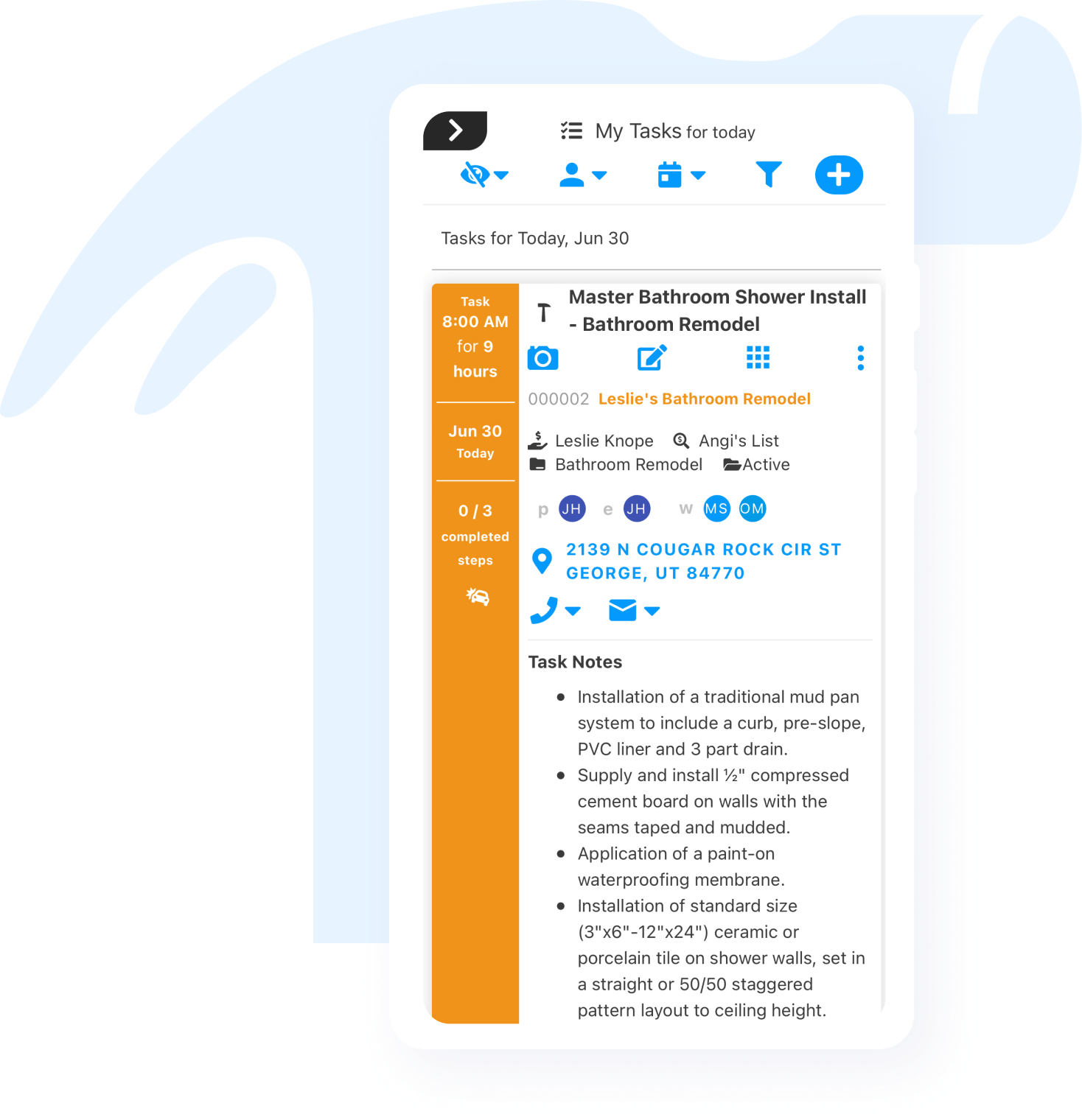 It can be a massive task to stay on top of where everyone is, and what they're doing. Projul makes this easy for you by tracking the key information in one place.
It's easy to manage your tasks, from creation through to completion.
Keep on top of your schedule with various useful views.
Track where your workers are now, and where they've been.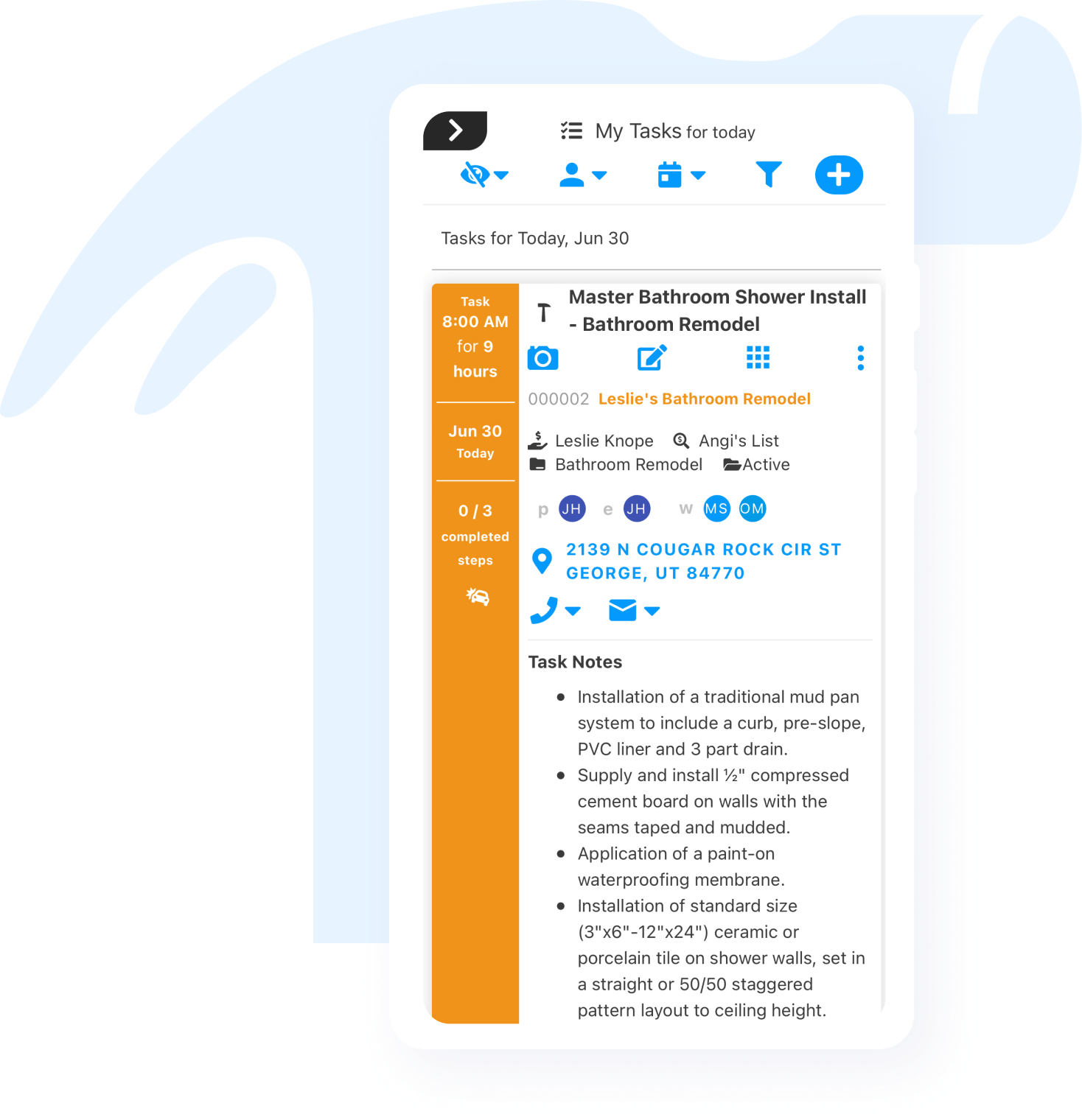 Projul's leading the pack and setting new standards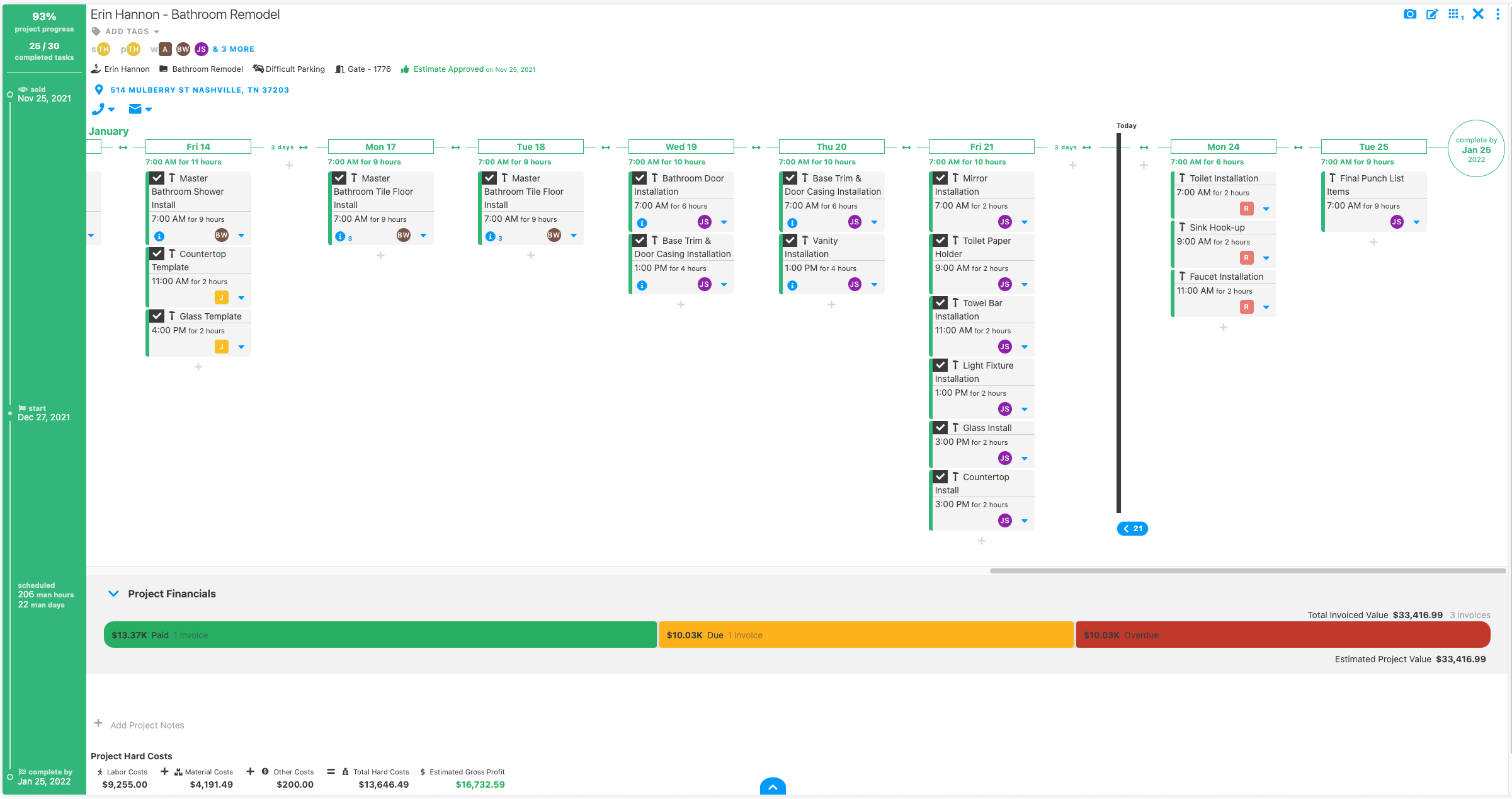 Do you feel like your projects are too disorganized?
Manage your tasks in one place, and be in complete control of what your workers are doing. You can convert estimate labor items to tasks and create daily tasks lists. You also get a clear view of how the project is progressing with the real-time progress tracking.
Add locations to tasks, so your team knows exactly what they're doing when they get on site.
Complete visibility of the workload, and your teams progress
Assign tasks to locations to avoid confusion
See if you're on track with real-time progress reporting
Get your team running like clockwork
Keep everyone on track by managing and viewing your teams schedule in Projul. It's easy to schedule tasks with the drag and drop scheduler, and you can use templates and cloning to save time.
There are many views to make it easier to see what's going on. Projul removes the need to check in with your field workers too. Our automatic notifications keep you and your team up to date throughout the project.
Automatic notifications keep everyone up-to-date with the schedule
Save time using templates and the drag and drop scheduler
The various views give you a full and clear picture of your workload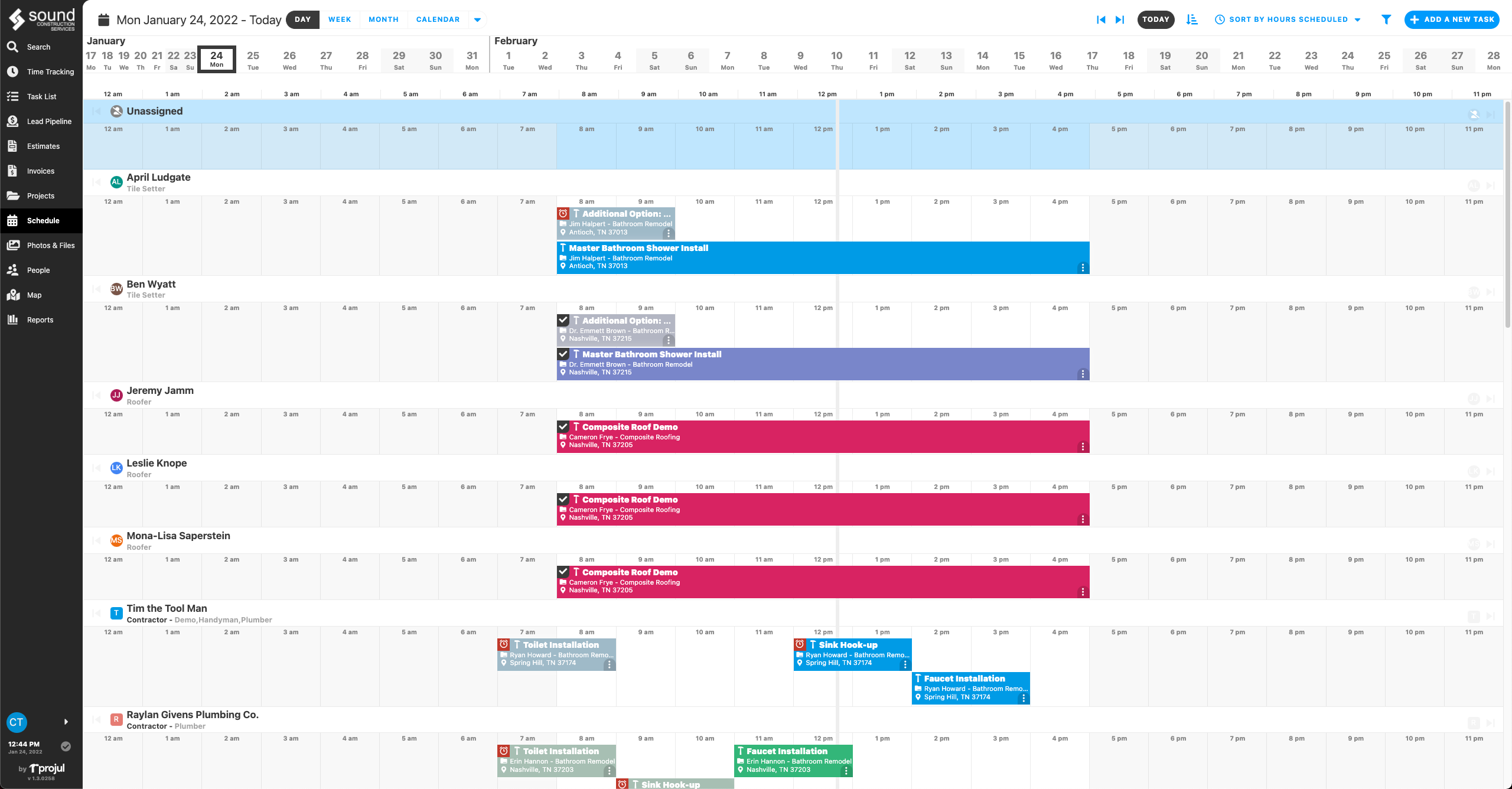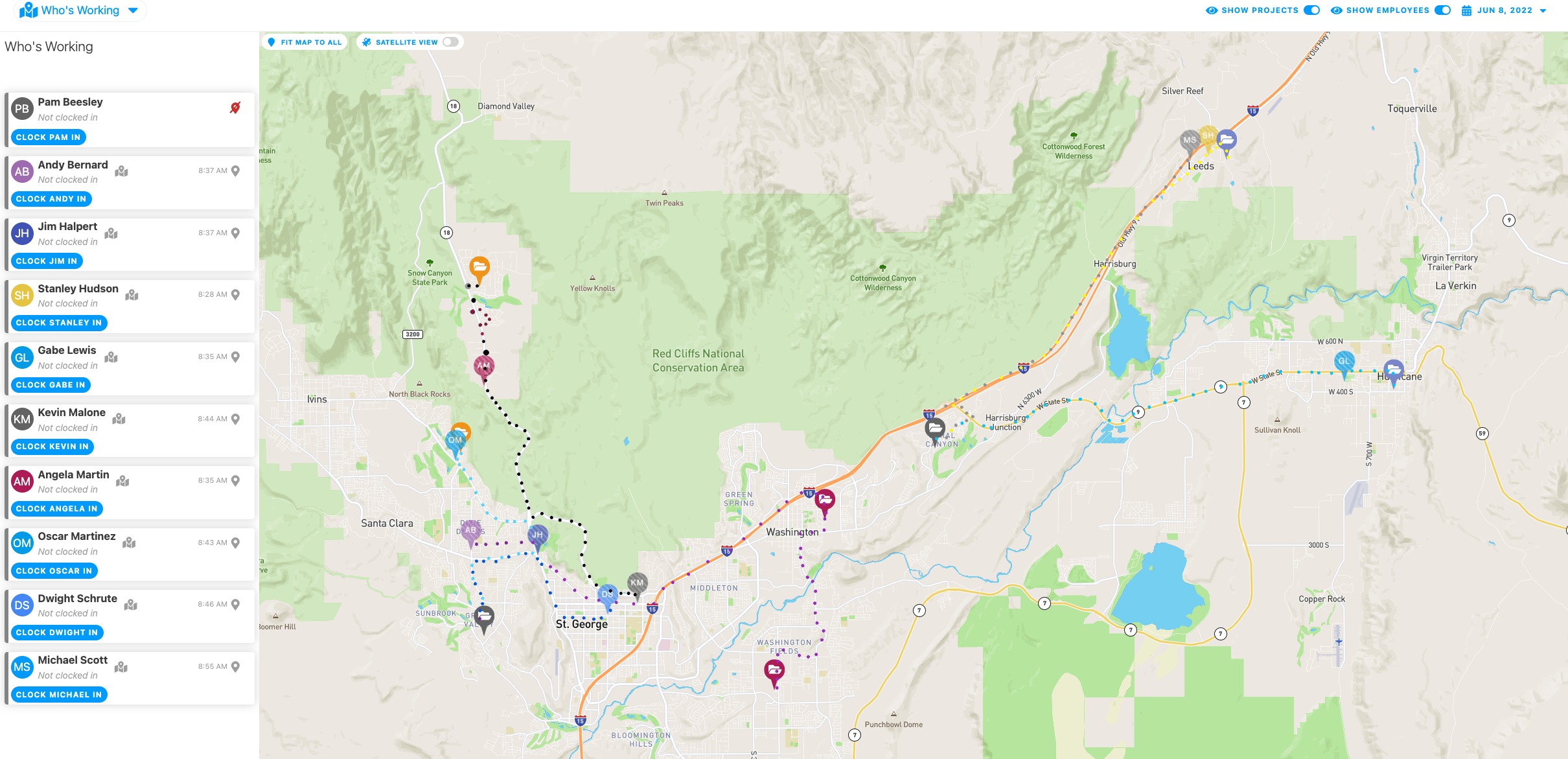 Full visibility of where your field workers are, and what hours they're working
Projul's detailed time-tracking and live maps give you a complete view of what your team is up to.
Geo-fencing reminders ensure everyone is accountable, and clocks in and out. It's easy to log time against scheduled tasks for payroll and job costing purposes. We understand it's important to look back too. Live maps and location history simplify the process of verifying hours. So you always know you're working with accurate data.
Keep everything in one place by logging time against your scheduled tasks
Track where everyone is and where they've been, for peace of mind
Automatic reminders keep everyone on-task, and your time-tracking data up-to-date
What our customers are saying
Our happy customers love how Projul helps them do more with less
Supporting your success every step of the way
Projul provides an industry leading premium support package that includes a personalized implementation and analysis of your company's workflows to best fit your company's needs. We are here to support your success!
Contractor Management FAQs
Why use software for Contractor management?
Contractor management tools give you a clear view of what your field workers are doing. It's important to manage their tasks and schedules, and track time in the same tool. This means nothing slips through the cracks, impacting your profits.
If you choose the right contractor management solution, you'll reduce risk and save time. It's inefficient to try to solve these problems with various standalone tools. In the end, it will cost you in the long run, both in time and money.
Which features to look for in the best software for contractor management?
The features you need depend on the size and structure of your business. But there are a few features every contractor management system should have:
Task management
Scheduling
Time-tracking
Worker location history
Some solutions—such as Projul—will also provide mobile apps for better availability. This is a big advantage when managing third-party contractors.
What makes Projul special?
Projul's gives you a unique combination of detail and automation. This makes it the perfect solution for contractor management. We make it easy to manage contractors' tasks, from creation all the way through to invoicing.
You don't need to copy and paste between apps. And you don't need to worry about manually chasing people for their updates.