Estimates Converted to Tasks!
It literally couldn't be easier to create your tasks and schedule them. Projul has taken project management to the next level by enabling you to convert your estimates into tasks and a project timeline.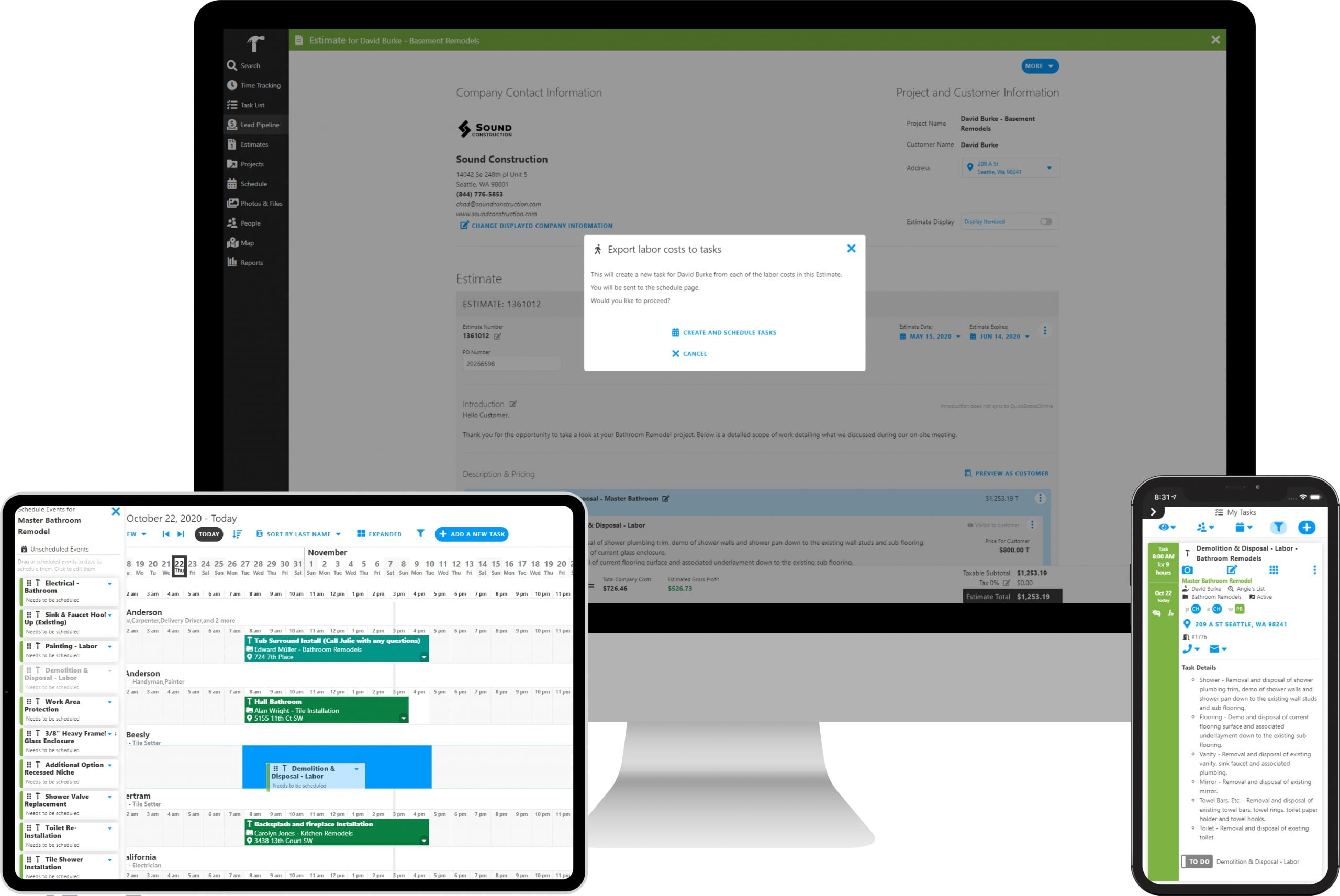 Click a button and convert your estimate to tasks…only Projul makes it that simple!
Projul handles the tedious construction management work for you so that you can focus on more important things. After an estimate is customer approved, you can easily convert that estimate to tasks and schedule those tasks. Save loads of time with Projul.
Why type when you don't have to? After an estimate is approved, simply use Projul's Export Labor to Tasks button to automatically convert all estimate labor items directly to unscheduled tasks.
This is one of the many built in features that will save you loads of time while keeping your company on track and organized.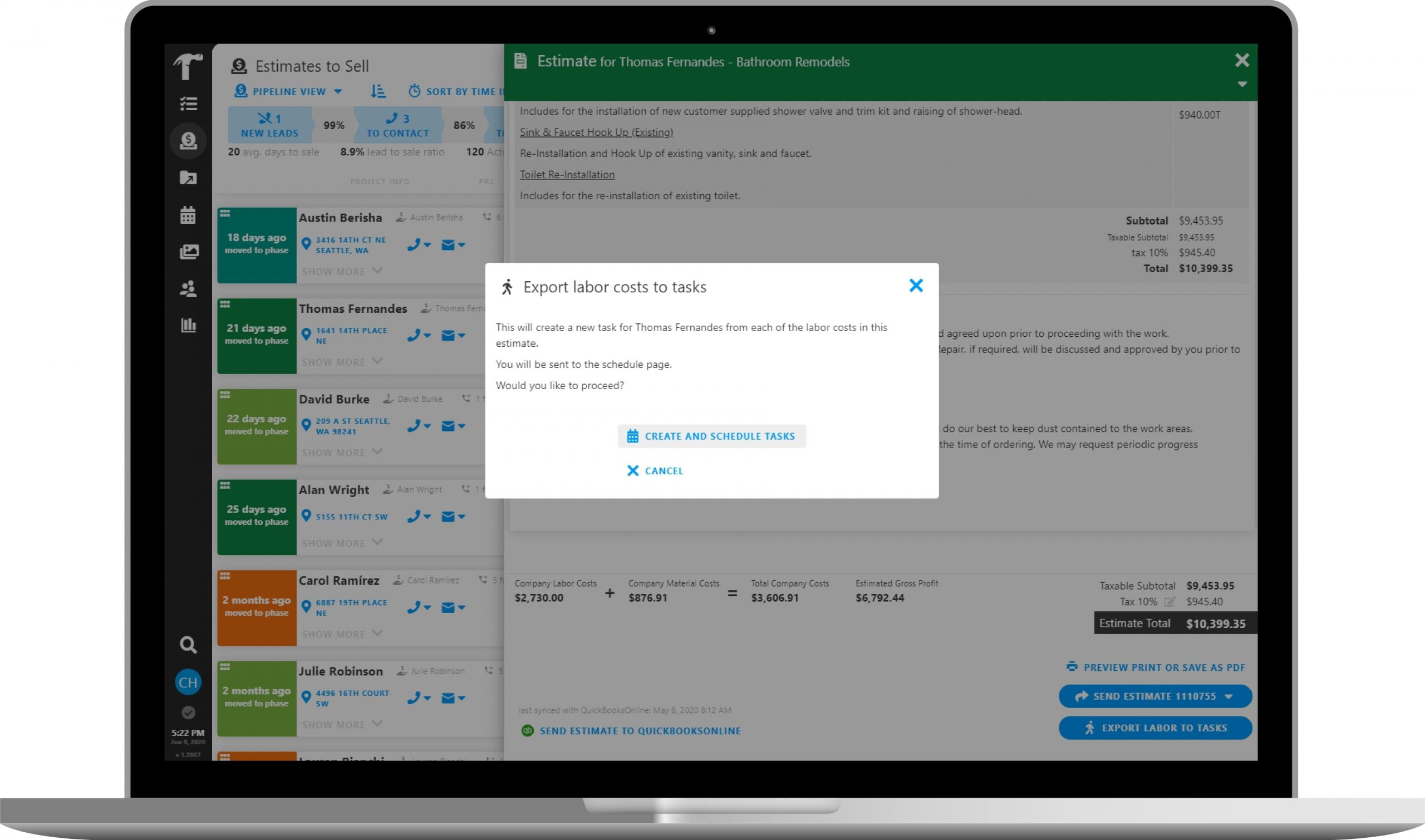 Drag & Drop Unscheduled Tasks
When an estimate is converted to unscheduled labor tasks, Projul makes it super simple to assign and schedule those tasks. Simply drag and drop the unschedule tasks onto the worker and day that you want.
If you need to make changes later, we make that easy too. With a couple of clicks or a drag and drop, you can move a task or slide an entire schedule! Projul gives you unprecedented scheduling power in the most simplistic way possible.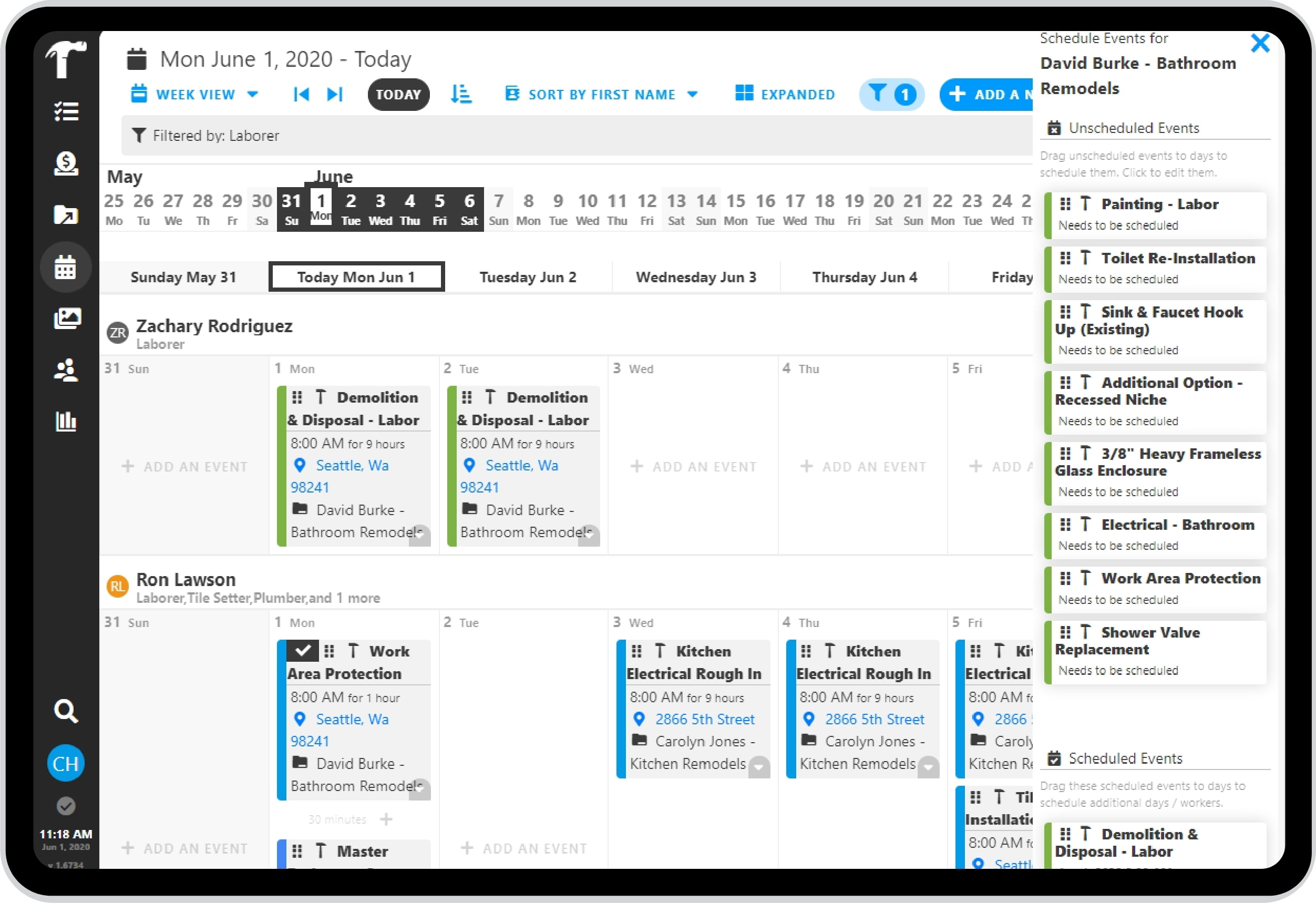 Notifications & Real-time Progress
When tasks are schedules and assigned, workers will be automatically notified of upcoming work.
As worker mark tasks or steps complete, Projul will provide you with realtime progress and overall project completion status. Forget about tracking down project details; Projul brings the job status to you in the office or on the go.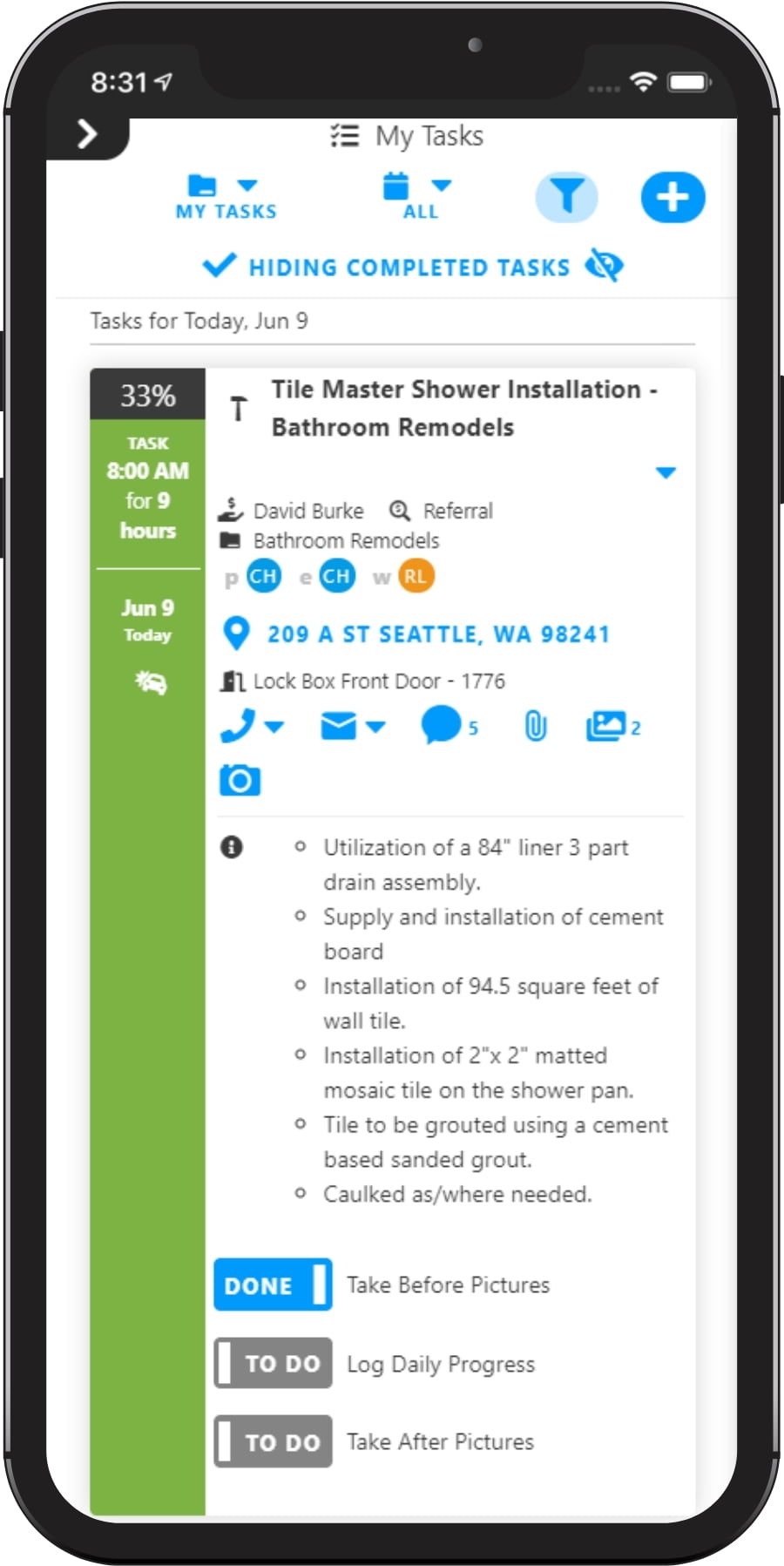 Get the Most Efficient Scheduling Available
We know what you're up against because we run a construction company and we've felt your pain. Let us help.
No pushy sales reps | Risk free | No credit card needed