Construction is hard. We own a construction company too, so we know what you're going through.
We've experienced the construction problems and found the solutions. We can help.
"Construction is hard. I spent years building and scaling more than one construction company. I feel your pain.
In a parallel life I spent even more years building software and assembling an amazing software development team of talented and driven people.
We love automation, organization, and efficiency. Pairing these two worlds was an inevitability."
KURT CLAYSON
CEO & Founder of Projul
"During the last several years, I experienced the headaches of owning and managing multiple construction companies. Searching for software to simplify my construction related challenges I found the available construction management software to be outdated, industry generic, overly complicated, and painfully slow.
Having more than twenty years of software development experience, and having founded both construction and software companies, I found myself in a unique position to solve construction management problems.
I assembled a rockstar team of people skilled in both software and construction. Together we built a state of the art cloud based solution that our customers love."
2013 – Sound Tile & Grout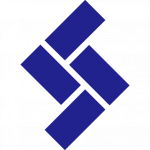 In late 2013, with his brother Brock, Kurt founded a tile specialty construction company in the greater Seattle area.
Brock agreed to leave his job at a horribly managed construction company. With their combined construction skills and Kurts twenty years of business and software development experience, He was confident that they could build and scale an honest construction company with a focus on quality, customer service, and value.
Kurt formed Sound Tile & Grout, brought on great people like Stephan Foos, and started aggressively iterating on processes, spreadsheets, and automation to drive business growth.
Scaling the business was extremely difficult and they made all of the classic mistakes. Ultimately their processes and automation improved and the business grew by over 100% year after year.
2017 – Sound Construction Services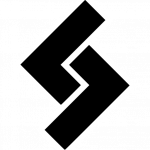 In early 2017, building from the experience, processes, spreadsheets, and automation of Sound Tile & Grout, their formed Sound Construction Services with the goal of being the best full service residential remodeling construction company in the greater Seattle area.
Within a few short years, they doubled in size several times over, became a 5 star rated company, and exceeded $4 million in annual revenue.
How did they accomplished this? Good processes, good people, good decisions based on good data, and efficiency through automation that they had developed.

During those five years while scaling two construction companies, they felt the pains of having to manage so many moving parts for each construction project, like leads, estimates, employees, customers, contractors, schedules, materials, tasks, documents, pictures, and more. Kurt was extremely disappointed in the software that was available to help manage the complexities of construction management. The software was archaic, complicated, and ridiculously slow.
Kurt found himself in a unique position to solve construction management problems with a state of the art cloud based solution.
So in late 2018, he put a detailed business plan and architecture together that incorporated all of the processes, automation, spreadsheets, and knowledge that they had obtained. He assembled an amazing software team, founded, and funded another software company. Enter Projul Inc.
Everything that they had learned about successful construction management over many years while building two construction companies was elegantly baked into Projul. They iterated on their product aggressively over and over until they had distilled the most intuitive and powerful construction management system ever conceived.   
Projul is a truly amazing product, forged from the fires of construction. Today Projul is not only ensuring that our construction companies are successful, but it's also helping loads of construction companies and specialty contractors around the world grow as well! 
Let our combined construction & software experience work for you.
We've been in your shoes…let us help!