Our story
We're bringing modern day technology to an industry that's been long overlooked.

Leadership forged in flames.
"During the last several years, I experienced the headaches of owning and managing multiple construction companies. Searching for software to simplify my construction related challenges I found the available construction management software to be outdated, industry generic, overly complicated, and painfully slow.
Having more than twenty years of software development experience, and having founded both construction and software companies, I found myself in a unique position to solve construction management problems.
I assembled a rockstar team of people skilled in both software and construction. Together we built a state of the art cloud based solution that our customers love."
November 2013
Kurt Clayson forms Sound Tile & Grout along with brother Brock. ST&G is a niche contractor offering tile service and installation work. From regrouting commercial back of house kitchens to the installation of brand new tile showers.
January 2017
Sound Tile & Grout becomes Sound Construction Services, offering a wider breadth of services including bathroom and kitchen remodels, whole home renovations, deck builds and property management repairs.
October 2019
Frustrated with the lack of software available for small to medium construction companies, Projul is formed. Drawing from Kurt's past software development leadership and experience, a small team is assembled and Projul hits the ground running.
July 2020
With 6 months of 12 hour days 7 days a week, Projul v1.0 is released! Releasing amidst a pandemic posed unique challenges, but the market recognized Projul's potential and Projul grows faster than previously thought possible. It was time to build a dedicated office as Projul's staff grew to 10+ practically overnight.
March 2021
With Washington State mandates inhibiting Projul's ability to work as an in-office team, the decision to move to St. George, Utah is made. With Projul growing faster than imagined, it was time to close Sound Construction Services and direct all energy toward Projul.
Experience what industry-experience can make

.
Our builds
Like you, we're proud of the work we've done. Not just with software but remodeling, too! Take a look at our office builds over the years:
June 2020 Build – Ravensdale, WA
As the construction industry was coming to a grinding halt in Washington state, due to Covid mandates, we converted a large portion of our construction office for Projul. This was a fun and relatively minor project that ultimately included:
Polishing the existing concrete floor
Wood paneling and signiage on feature wall
New paint with Projul branding.
Removal of slider between previous offices for an open concept feel
March 2021 Build – St. George, UT
We're glad to be in the awesome state of Utah where people seem to be happy and working hard. It was time to invest significant time into an office build we hope to be utilizing for the next couple of years before upgrading to a bigger building, hopefully on Tech Ridge here in St. George. This was a much more involved project that included:
Polishing the existing concrete floor
Custom fabrication of steel and concrete desks
Custom steel wainscoting along the office walls
Custom fabrication of steel and plexiglass to form office pods
Resturant style garage door conversion that allows us to soak up the sun
Painting with Projul branding
Custom ordered and fabricated Projul signage
A 40' flag pole. Our founder is a veteran and we proudly display our flag.
Our team
Meet the team building Projul one day at a time.
We work hard and play hard.
When it's time for a break, you'll find us:
Exercising our 2nd amendment rights.
Once a month we take a break by hopping in The Hammer (modified 1967 Military Troop Carrier), heading to the range and having a blast skeet shooting, shooting the occasional container of tannerite, and watching Chad & Zach compete on the dueling tree.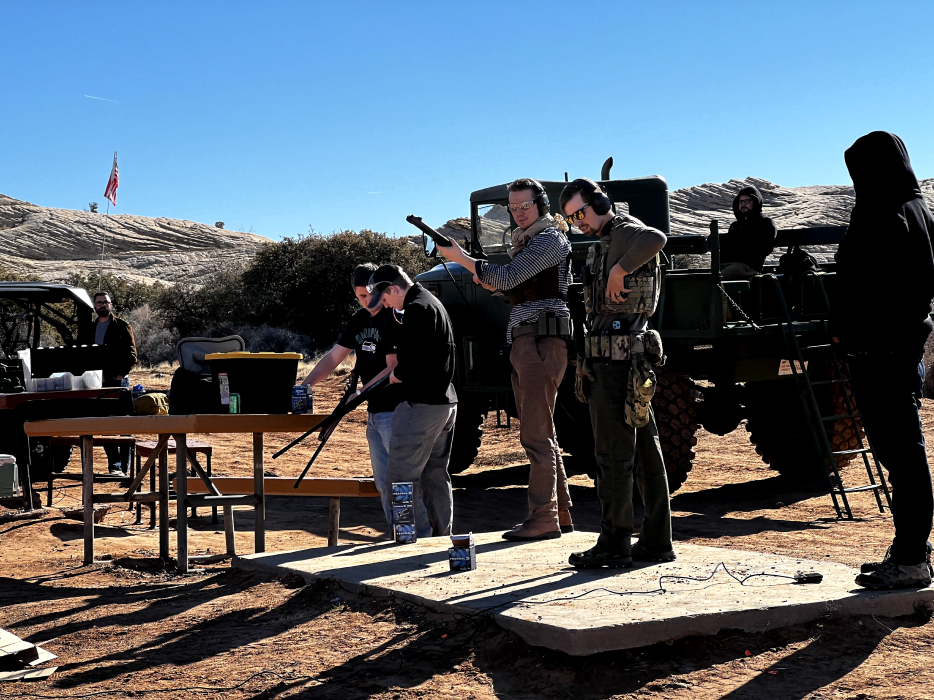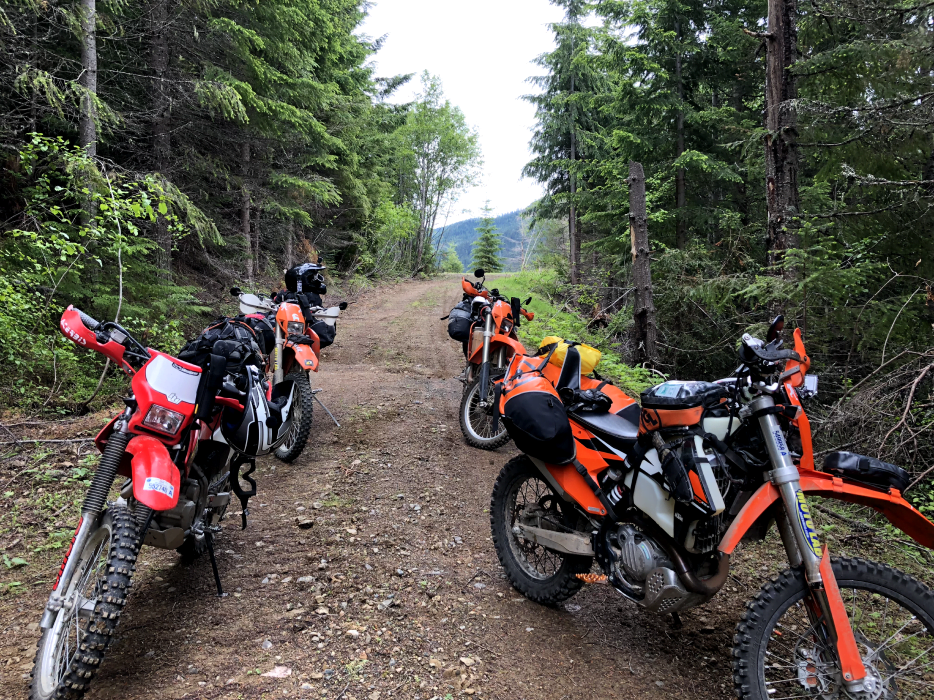 Enjoying the great outdoors.
Washington was perfect for hitting the trails on a dirt bike. Once a summer, all the way back to our Sound days, we would take advantage of the beautiful greenery.
Weekend Road trips.
Washington was perfect for summer camping trips with off-road fun. Being in Southern Utah now, we've been taking advantage of how close we are to so many parks. Every summer we like to hit Zion National Park, Bryce Canyon, Snow Canyon and the Grand Canyon at least once.
Restoring military vehicles.
Kurt recently purchased a 1967 bobbed Deuce. A couple times a month Kurt and Chad will find a few hours to work on improvements (most recently powered steering), keeping our range-bound vehicles in tip-top shape. Kurt is also completing the build out on a 1991 M925A2 5 ton that is being converted into the ultimate 6×6 over-landing camper.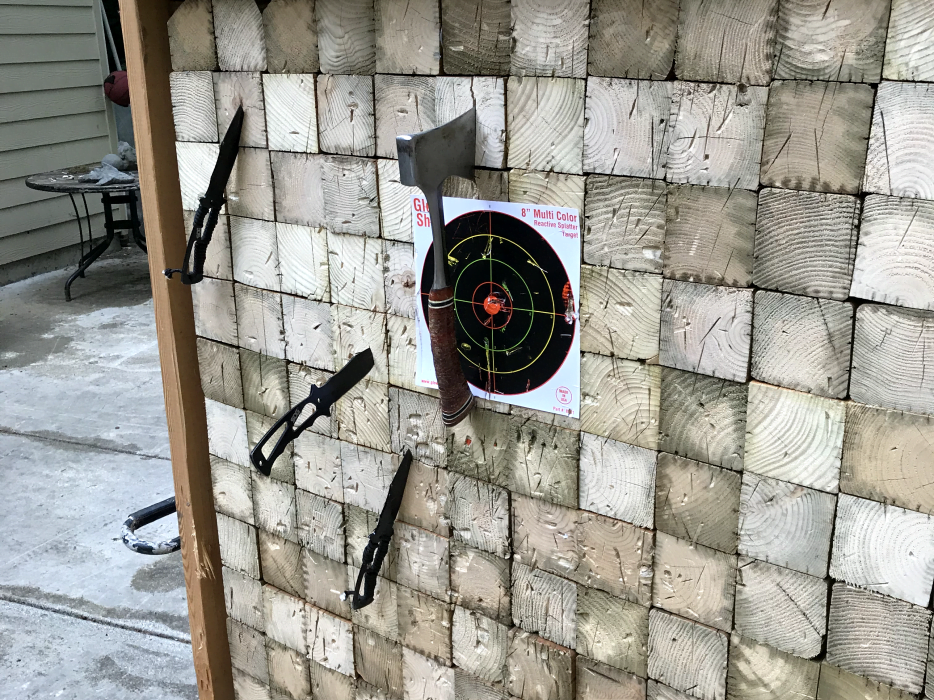 Honing hand-eye coordination by throwing knives and axes.
While throwing axes tends to become relatively easy (pick a spot, be consistent in your throw and vary the height of your hand and release time and you'll hit a bullseye in no time), "straight throwing" knives is an extremely rewarding challenge. Back in Washington, we had daily "knife throwing" meetings!
Flying our flags high and proud.
Listen, we may not have made this clear enough, but we're not your typical software company in Silicone Valley. We're red-blooded patriots flying our two favorite flags high (40') and proud (Old Glory + Gadsden).
Company Morals, Values & Attributes
Words we live and work by
Sacrifice
Comes before success,
even in the dictionary.
Determination
Is the strength needed to succeed.
Grit
Strength of character; perserverance and passion for long term goals.
Persistence
Hard work, rising from failures, achieving success through trial and error.
Execution
Taking action. To put a plan in motion and make things happen today.
Success
Is not an accident or a chance, it's hard work, patience, learning and sacrifice.
Think we're a good fit? Get started below.