Projul is the
all-in-one

construction management software.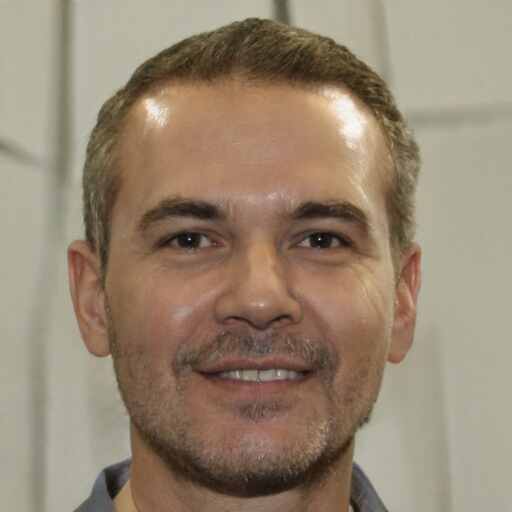 Kevin W.

Where has Projul been our whole contracting life?!?

I've used almost all of the

big-name providers and they all fail

in so many different ways. They become one more thing to manage rather than being an intuitive system that manages your projects. Isn't that what we're all looking for,

intuitive software to make us more efficient and profitable?

Projul is exactly that.

"
Increase profits with Projul, even if you're already using software
Save $10,251 every year!
$10,950
Expenses w/o Projul
Number of employees
12 Employees
Estimators, office admins, tradesmen, field workers, etc...
Avg hourly rate per employee
$12 /hr
Monthly cost of current software
$1,000
Time tracking, digital contract signing, Excel, CRM, estimating & change orders, payment processing, photo reports, photo & doc storage, customer portal, communications, gantt & project management, scheduling, etc...
Currently using construction
management software?
Save each employee
60 mins/day

Annual Savings
Remove Current Software
$1,000
Premium Support Package
-$3,000
FREE with annual plan
---
Annual Savings
$123,012
Save $10,251 every year!
$10,950
Expenses w/o Projul
Remove Current Software
$1,000
Premium Support Package
-$4,500
FREE with annual plan
---
Annual Savings $123,012
Simple, transparent pricing. No hidden fees. No bait-and-switch.
Why annual plans? We're seriously dedicated to the success of our customers.
They commit to us and we commit to them. More questions?
Enterprise
$14,388
per year
As a thank you for being awesome, 5% off for Veterans
Premium Support Package
$4,500
Personalized workflow analysis
System Customization to fit your company's needs
Customized training plan and resources
Data import for smooth transition from other systems
Support when you need it via phone, email, video chat
Expected ROI in your first 90 days
Estimate Quickly

Save an average of 2+ hours per estimate with custom estimate templates. Turn around same-day estimates from the office or the job site.
Increase Your Bottom Line

Document and bill for change orders to increase your profit margins by 32%.
Keep Your Team on Track

20% of workers' time is spent on low-productivity tasks such as paper documentation. Use Projul to improve team efficiency and get real time updates.
Collaborate Effortlessly

Automatically organize all team communications into one spot. Say goodbye to volumes of texts, WhatsApp messages and emails.
Live Construction Cost Data

29% of profit loss is due to inaccurate estimating. Easily create accurate estimates with our integrated construction cost data.
Experience Organized Docs & Photos

Stop bloating phones with project photos and docs. Automatically upload and organize field crew job pictures by project and task.
Never Miss a Lead

Capture prospects directly from your website, calls, and referrals into the Projul CRM. Ensure no leads slip through the cracks with an organized lead pipeline.
Run Your Company From Anywhere

Manage all aspects of a construction company from any location on any device. The Projul mobile app is full featured allowing for comprehensive construction management on the go.
There's More...
Get Organized and Efficient

Increase efficiency from the office to the field. Save each employee an average of 1-2 hours per day
Save Time Scheduling

Reduce time spent writing tasks for field crews by converting estimates into tasks with one simple click
Get Paid Fast

Quickly create or convert estimates to invoices. Receive payments right away with built-in payment processing and configurable payment options.
Stay Profitable with Job Costing

Automatically generate a detailed budget for every project to ensure you hit or exceed expected profit margins. Use real time WIP reports to maintain financial health.
Improve Time Tracking

Speed up payroll and know where clocked-in crews are working with live map views & geofencing. Employees effortlessly record time to a specific project or as overhead.
Slide Timelines

Don't waste time rescheduling tasks individually, slide project timelines with ease when delays occur
Keep Projects Organized

Most companies manage projects differently. Projul provides 7 amazing project management views. You'll find one or more views you can't live without. Timelines, calendars, gantts…
Bring Your Customers into the Loop

Improve client experience with a customer portal. Two-way-message, share timelines, and update customers on all important aspects of a job.
Make Your Bookkeeper Happy

Eliminate dual entry and automatically sync estimates, invoices, time logs, customers and more with an industry leading Quickbooks integration.
Know Your Numbers

Make better business decisions based on real operations data. Automatically create sales, financial, and job costing reports
Show Only What You Want to Show

Track prices without giving them away. Projul's estimating allows detailed cost lines that can be toggled between itemized or distilled sections for your customers to view.
Find What You Need

Easily search or filter for anything. Tag projects, photos, and documents to make critical information available faster than ever. Sell clients easily with quick retrieval of example photos on relevant jobs
What Do Projul Customers Say?
"Solution we needed"
"We've been looking for software for a long time that will work for our company. Projul is
designed for the construction industry
and gives us the solutions we're looking for. It allows us to have multiple managers work seamlessly to keep the workflow
organized and efficient
"
"Super Efficient, Super Profitable"
"The genius of Projul is its ability to do super complex tasks and make them seem
very simple to the user
. We don't have time to be IT geniuses, we have construction projects to manage and companies to run.
Get super-efficient, get more profitable, get your time back, get Projul!
"
"Very Impressed! Time Saver!"
"I have been looking at software for our construction business for a few years, I have done over 18 demos, ran another system for a few years, and went back to excel for a while. Hands down, Projul has been a great solution for us.
The amount of time it saves
on bidding, customer communication, task management and invoicing is amazing. It is also
easy to use
for both tech savvy folks and those less so."
Frequently asked questions
Is there a monthly billing option?
Our customers are most successful and see the best return on investment when they commit to us, and we commit to them. We have skin in the game too and will put in time and effort to analyze your workflows, help improve processes, customize the system to meet your needs, import your data, train your team, and provide best in class customer support. Projul is a young and self funded company that is continuously reinvesting in the product to add value quickly for our loyal customers. Because of this, we can't currently offer a monthly option.
What counts as an employee?
All users added to Projul from the employee page. As an Employee, they can have full access to the system or access to just what they need like time tracking and their task list. Customers and limited access contractors do not count as employees.
How do I switch to another plan?
As your company expands, you can add employees from your account and you will be prompted when you are about to switch plans.