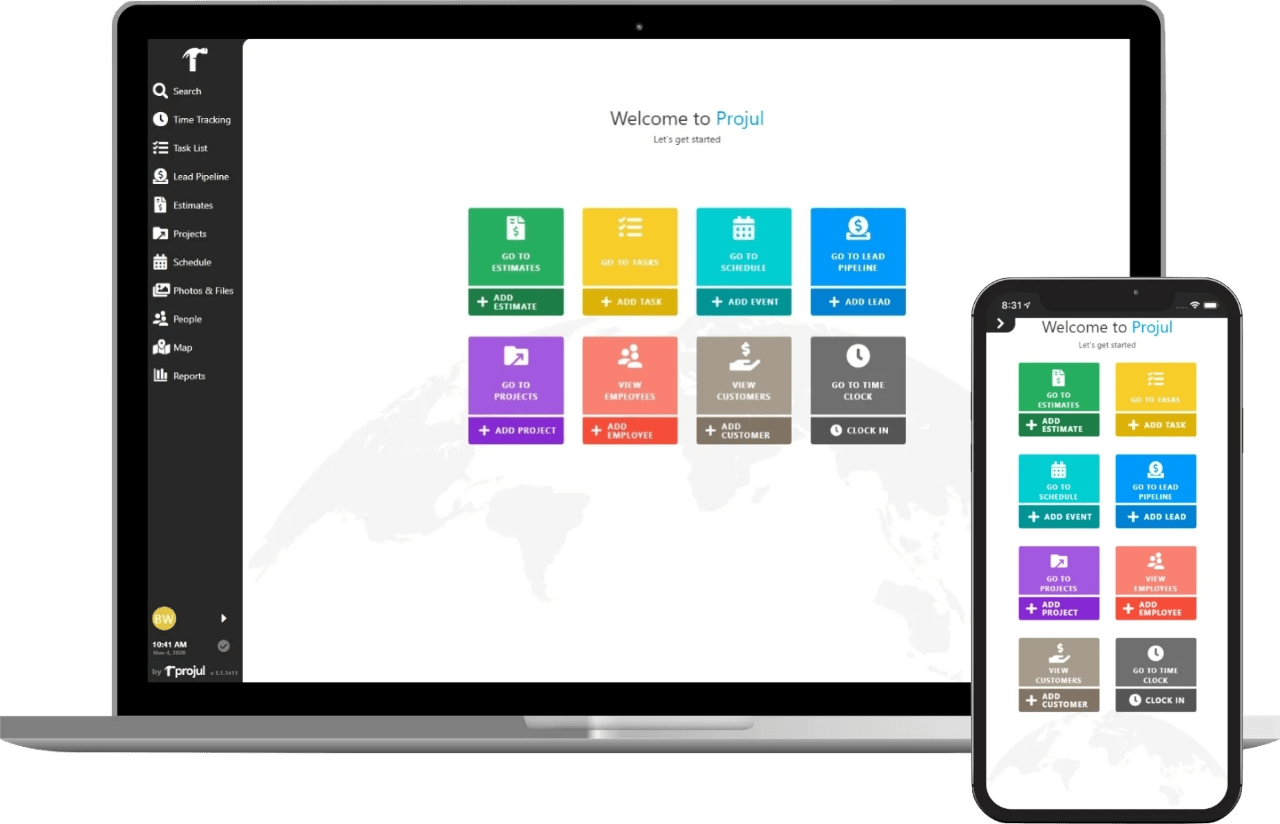 With Projul You Can:
Get 39% more done without increasing headcount
Consolidate your processes and systems in one, easy to use solution
Run the company from anywhere on our full featured mobile app
Manage employees and scheduling faster than ever
Increase profit margins and win more bids in a fraction of the time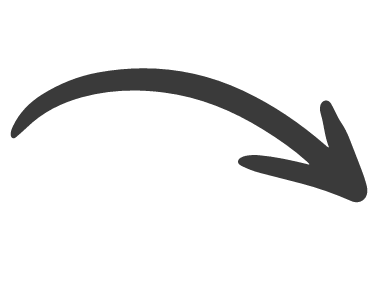 Book a Live Demo With Our Product Team
Without Projul
Writing customer details on paper
Struggling to budget and easily job cost projects
Frustrating and time consuming change orders
Inefficient communication and scheduling
With Projul
Get organized with a construction specific CRM
Maximize profits with automated budgeting
Create change orders on-site in seconds
Channeled communications and schedules with customers and team
Projul is construction management made simple.
What our customers are saying
Our happy customers love how Projul helps them do more with less
Construction Specific CRM
Forget less, sell more.
Keep your customers in the loop, and never miss a follow-up, with a CRM and customer portal built specifically for the construction industry.
Feature Details
Automatic reminders keep leads from slipping through the cracks.
Make the most of every lead with a construction-specific sales pipeline.
Automatically update your customers on project timelines.
Separate work and life with channeled communications in the customer portal

Create Actionable reports to maximize marketing spend and sales team production.
Invoices, Estimates, & More
Estimates, change orders, invoices & payments made simple.
When it comes to your documents, Projul makes creating, customizing, templatizing, storing, branding, sending, receiving, and organizing those documents as easy as pie.
Feature Details
Easily convert your estimate to a project and tasks.
Alter a contract by creating a change order in seconds.
Send invoices and collect payment in just a few clicks.
2-Way payment processing via WePay. (a Chase Company)
Automatically sync with QuickBooks™.
Projects, Tasks, & Team Schedules
Save 1-2 hours a day for every employee, by streamlining communications and schedules.
Eliminate endless calls and texts. Automatic updates ensure that all team members know where they need to be, and what they need to do.
Feature Details
Channeled, project-specific communications for effortless collaboration.
Template tasks and to-do's to save time scheduling and document processes.
Drag and drop scheduling to easily manage changes in project timelines.
Automatically communicate workers' schedules and tasks with no extra phone calls.
Built-in time tracking with geo-fencing
More Features
That was just the tip of the iceberg.
Project Management
Real-Time Messaging
QuickBooks™ Integration
Built-In Budgeting
Reporting
Powerful Search
Interactive Gantt View
Exceptional Estimating
Pre-Sales Process & Lead Management
To-Do's Management
Warranty Details
Mobile Notifications
Slide Project & Task Schedules
Invoicing
Timesaving Templates
Intuitive Scheduling
Employee Time Tracking
Daily Logs
Custom Features
Estimates Converted To Tasks
Change Orders
Photos, Markup & Storage
Branding Customization
Customer ESignatures
Documents & Storage
Clone Projects, Estimates & Tasks