Exceptional Estimating & Change Orders
Easily make an estimate, create a template for next time, get a digitally signed approval and stay on top of change orders with Projul.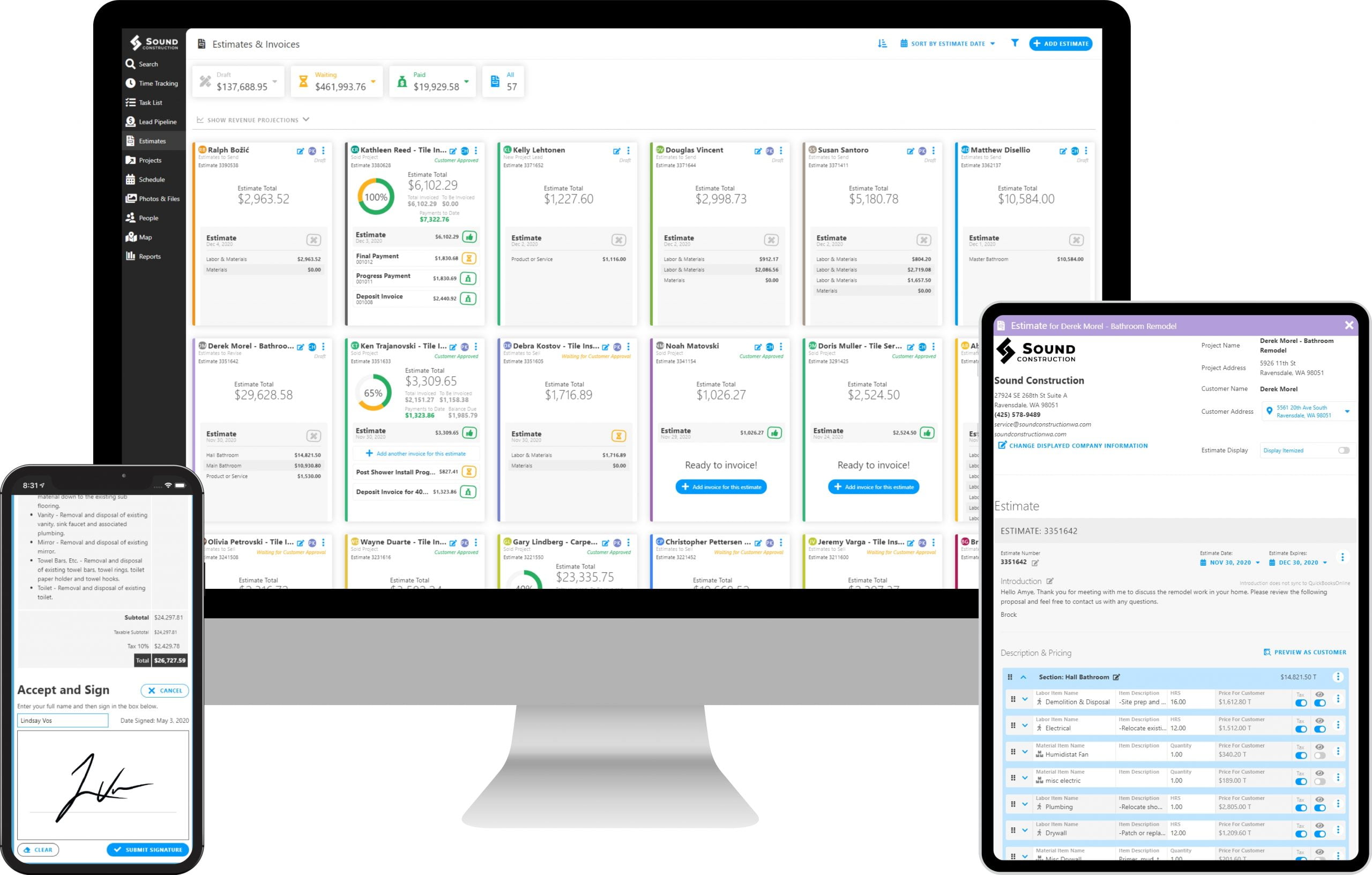 Estimating & Change Orders Made Effortless
Projul makes estimating fast and easy for you and estimates that your customers will love.
Make more sales with Projul estimating by sending professional proposals fast. Early bird gets the worm when it comes to sending out estimates and winning projects. Writing estimates over and over for similar jobs is tedious and time consuming. Copy and pasting proposals is error prone. We feel your pain.
Projul makes it super easy to create and send professional estimates that customers can even digitally sign from their phones.
Apply and save estimate templates to and from any project proposal with ease.
Itemize or rollup labor and materials or change from one to the other with the flip of a switch. We make it easy for you to allow your clients to see only what you want them to see on proposals. Never accidentally expose built in job costs and markup to your clients. With Projul, estimating is easy.
Be First to Bid with Estimate Templates
Using Projul templates makes estimating fast and error proof. Easily save any estimate as a full template ready for re-use.
Labor, materials, costs with markup, and hard costs can be saved so that you never have to enter the same data twice. 
Using estimate templates not only saves loads of time, but hard costs and margins can be set to ensure that you or your estimators lock in profits and maintain consistency.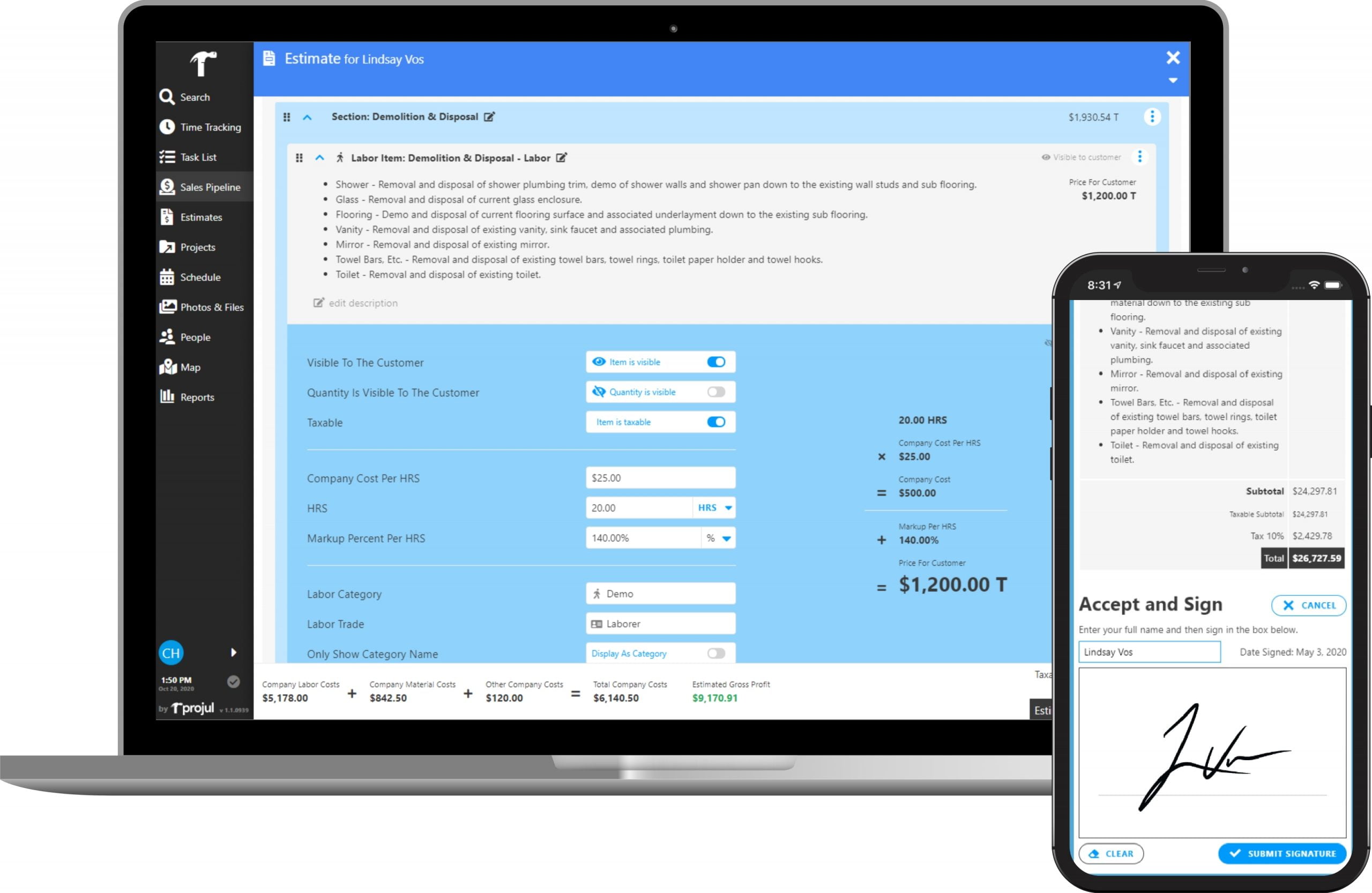 Ensure Profitability with Easy Change Orders
Built in change orders keep you profitable and customers informed. Projul makes creating change orders, tracking expenses, and obtaining customer approvals fast and painless. If you're using QuickBooks Online or QuickBooks Desktop for accounting, Projul can even automatically create estimates and change orders in QuickBooks for you. Double entry of data into multiples systems and spreadsheets is a thing of the past.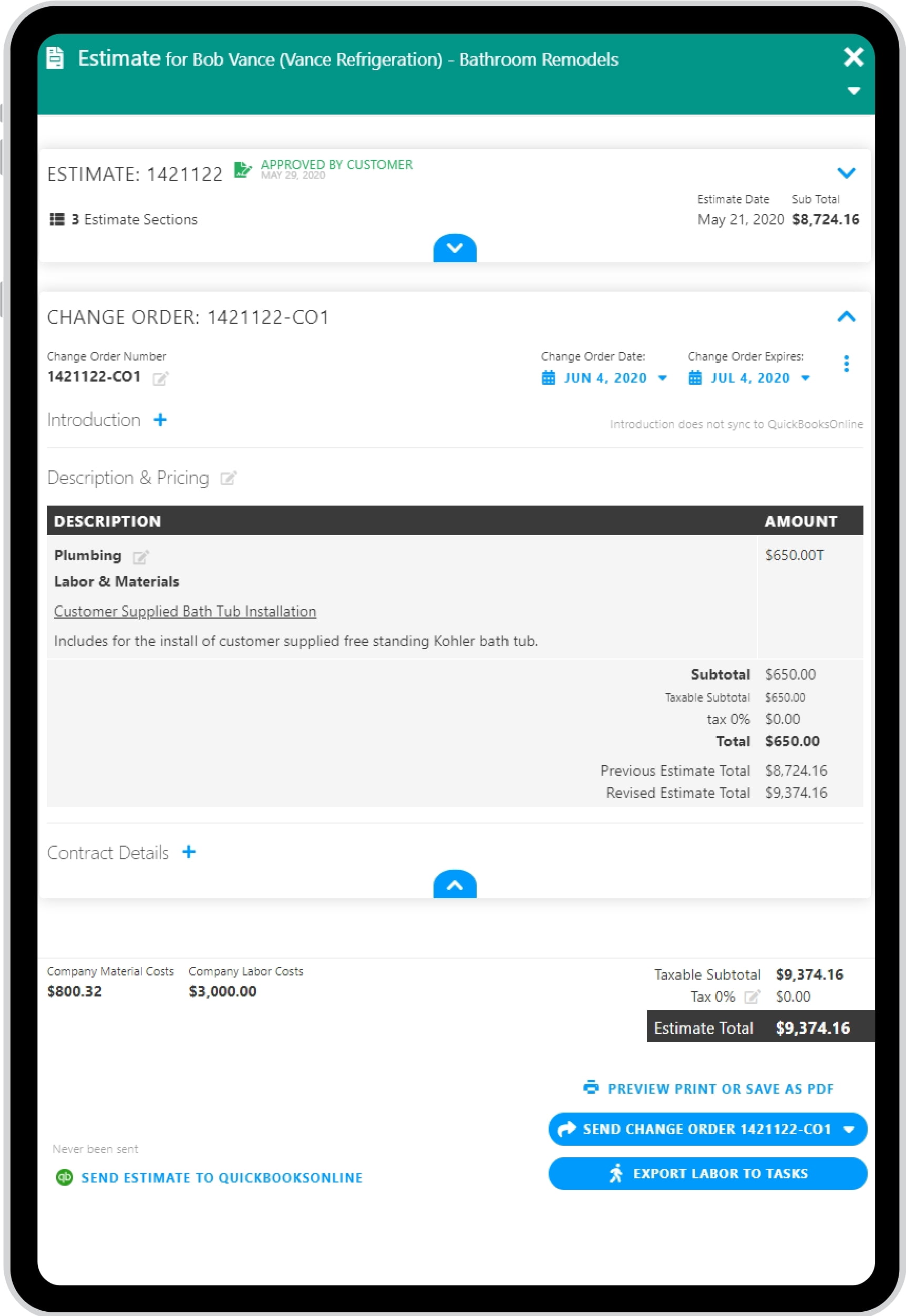 Headache Free Digital Customer Approvals
Keep projects moving with fast customer approvals of estimates and changes orders. Clients can view, approve, and sign right from their smartphone, tablet, or desktop. When client estimate changes are needed, Projul makes it easy. With a few comments and the click of a button, clients can request revisions to estimates and change orders. Estimators are automatically notified that a revision is required before customer approval. Projul keeps your company on track, helps you close way more sales, and keeps customers informed and happy.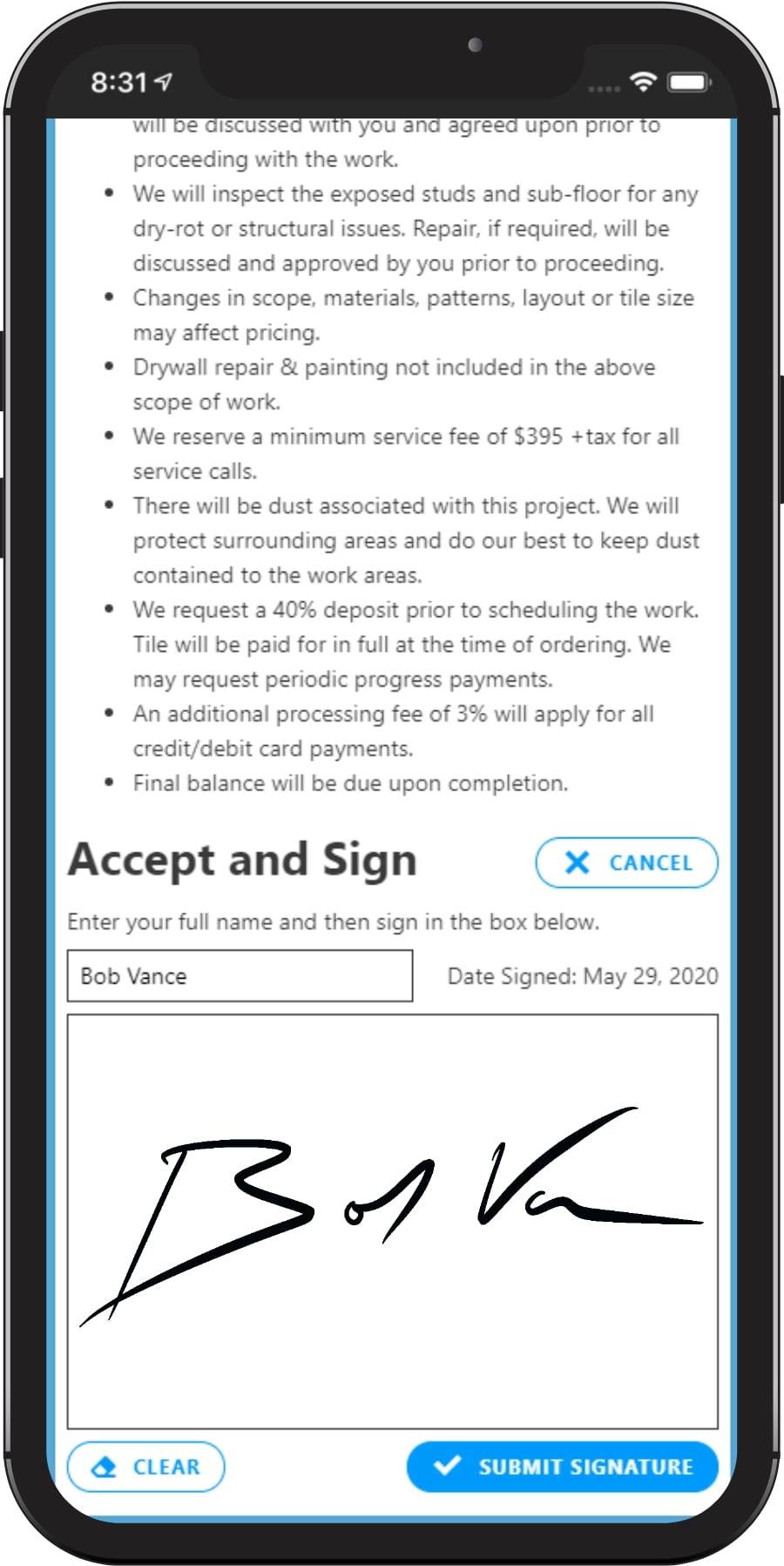 Estimating That Saves You Loads of Time
We know what you're up against because we run a construction company and we've felt your pain. Let us help.
No pushy sales reps | Risk free | No credit card needed