Construction Management Software. Built by construction pros with honest pricing.
Impress your customers by streamlining your construction management process.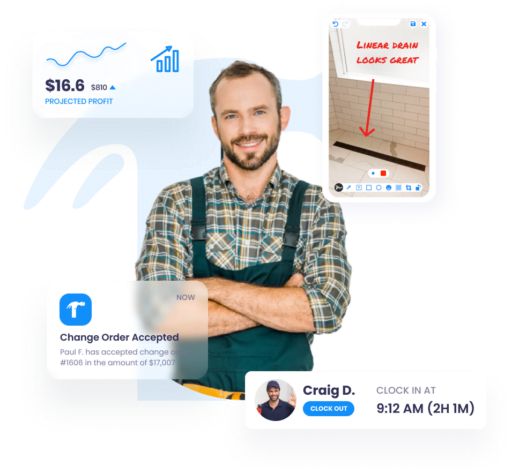 Lots of work goes into managing construction projects. That's why it's important to be as efficient as possible. We understand this better than most, which is why we built a tool that covers the whole life-cycle of your jobs.
From pre-sales to invoicing, you can manage everything in Projul. This not only saves you time, but also gives your customers a consistent experience.
Manage your lead pipeline, and send branded estimates
Schedule your work with ease using our drag and drop scheduler
Invoice your clients throughout the project, including deposits and change orders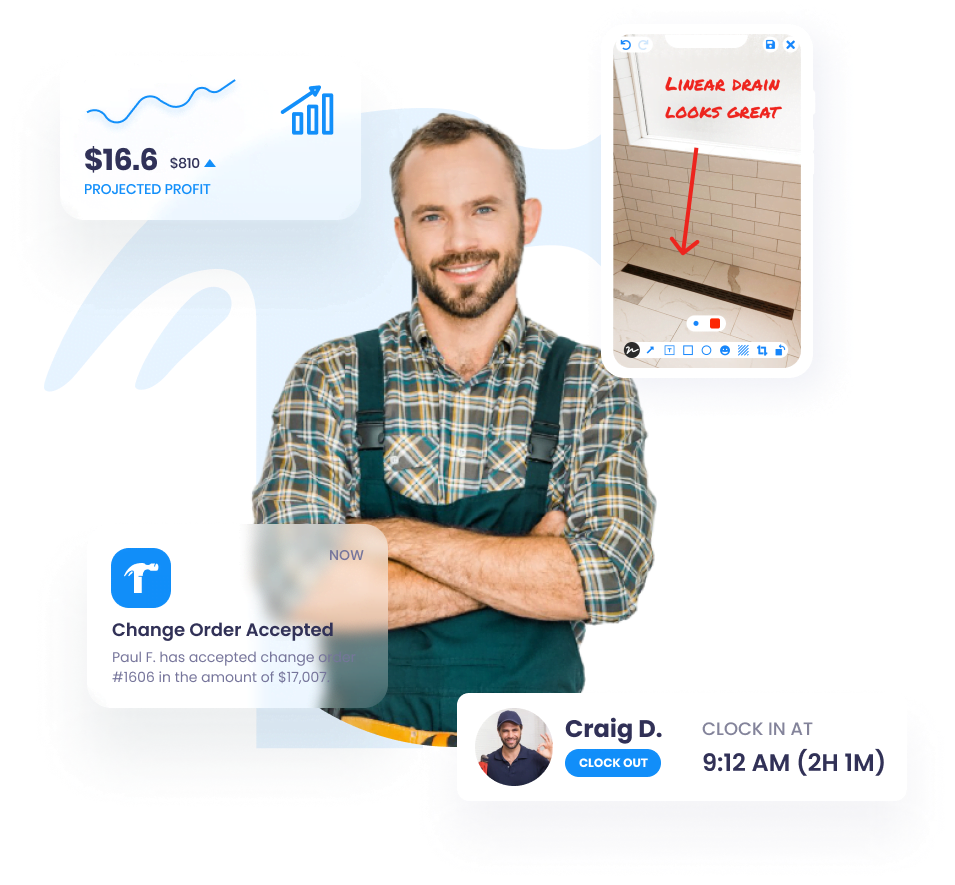 Projul's leading the pack and setting new standards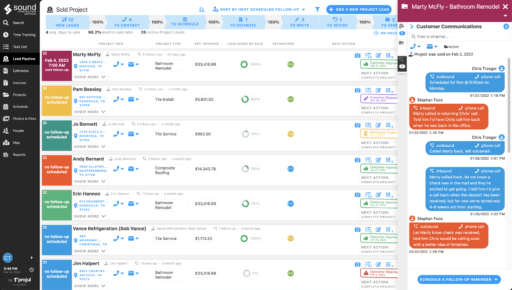 Land more sales with less effort using our specialized lead pipeline
We've used our experience in the construction industry to give you the lead pipeline tools you need. You can group leads by the stage they're at, and put leads on hold when you need to focus your effort.
You'll never let a hot lead go cold again, by scheduling follow-ups to remind you.
Built specifically to help construction companies boost their sales
Be proactive by scheduling follow-ups, so you can keep your leads hot
Send branded estimates, and get them approved digitally
Keep everyone organized by scheduling tasks, and assigning a location to them
It's important to have a single source of truth everyone can look at to see how things are going. Even once you've landed the client.
In Projul, you can create your project tasks, and use the drag and drop scheduler to build out your calendar.
There are templates to speed things up, and you can get real-time progress updates. This gives you full visibility to see how your field workers are doing.
Drag and drop scheduler makes quick work of scheduling your jobs
Assign a worker and location to a task to avoid confusion
Stick to your schedule by tracking the progress of the tasks in real-time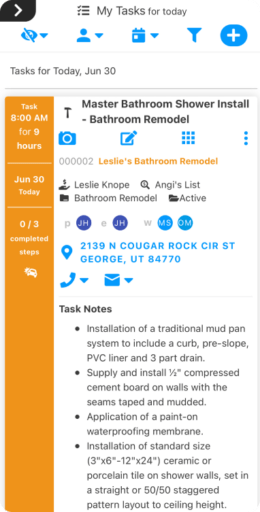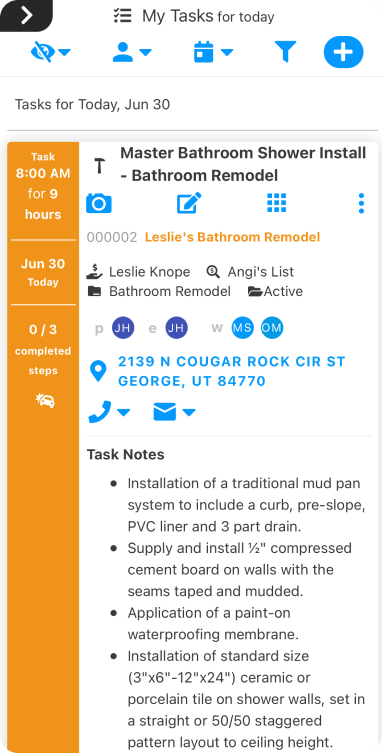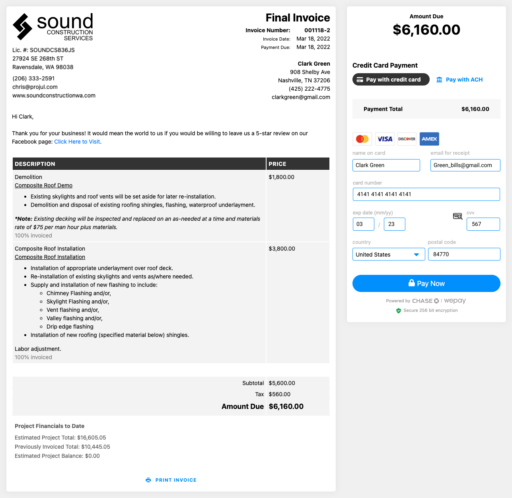 Get paid reliably for all the work you do for a client
It's not just the final invoice that's important. So we've made it easy to send deposit, progress, change order, and final invoices from Projul. And our secure payment processing means your profits are always safe.
Revenue forecasting will give you a clear picture of money due to come in. You can also sync with QuickBooks, making it easier for you and your accountant.
Send four different types of invoice, including change orders
Sleep easy, knowing your payments are secure
Sync with QuickBooks for simplified bookkeeping
What our customers are saying
Our happy customers love how Projul helps them do more with less
Supporting your success every step of the way
Projul provides an industry leading premium support package that includes a personalized implementation and analysis of your company's workflows to best fit your company's needs. We are here to support your success!
Construction Management Software FAQs
How do you keep track of construction projects?
Construction project management software helps you stay organized at every step. From estimates through to invoices. Having everything in one place will give you a clear picture of how the project is running.
Why use software for construction management?
It's important to use construction management software. This is because it allows you to be efficient when organizing your projects. It also because it gives the whole team visibility of what they need to do, and where they need to be.
Picking the right project management tool will make prioritization much easier. You won't get caught out by any nasty surprises. Construction software also boosts efficiency across the entire project.
Which features to look for in the best project management construction software?
The features you need will change depending on the size and structure of your business. There are a few features that every construction management software will likely offer:
Lead Management & Sales Pipeline
Estimates
Project management and scheduling
Invoicing
Resource management
It's also useful to pick a tool that works with your construction accounting software. Projul provides this with our Quickbooks integration.
What makes Projul special?
We used our industry experience to create a tool specifically for construction businesses. From pre-sales through to payment, we understand the problems you face every day. So we worked hard to solve them for you.
No other management or construction accounting software helps you more. With your resource management, or boosting your project efficiency.