Clone Projects, Estimates & Tasks
Access un-throttled productivity and unlimited administrative speeds with Projul cloning technology. It's super fast, powerful, and ridiculously easy to use.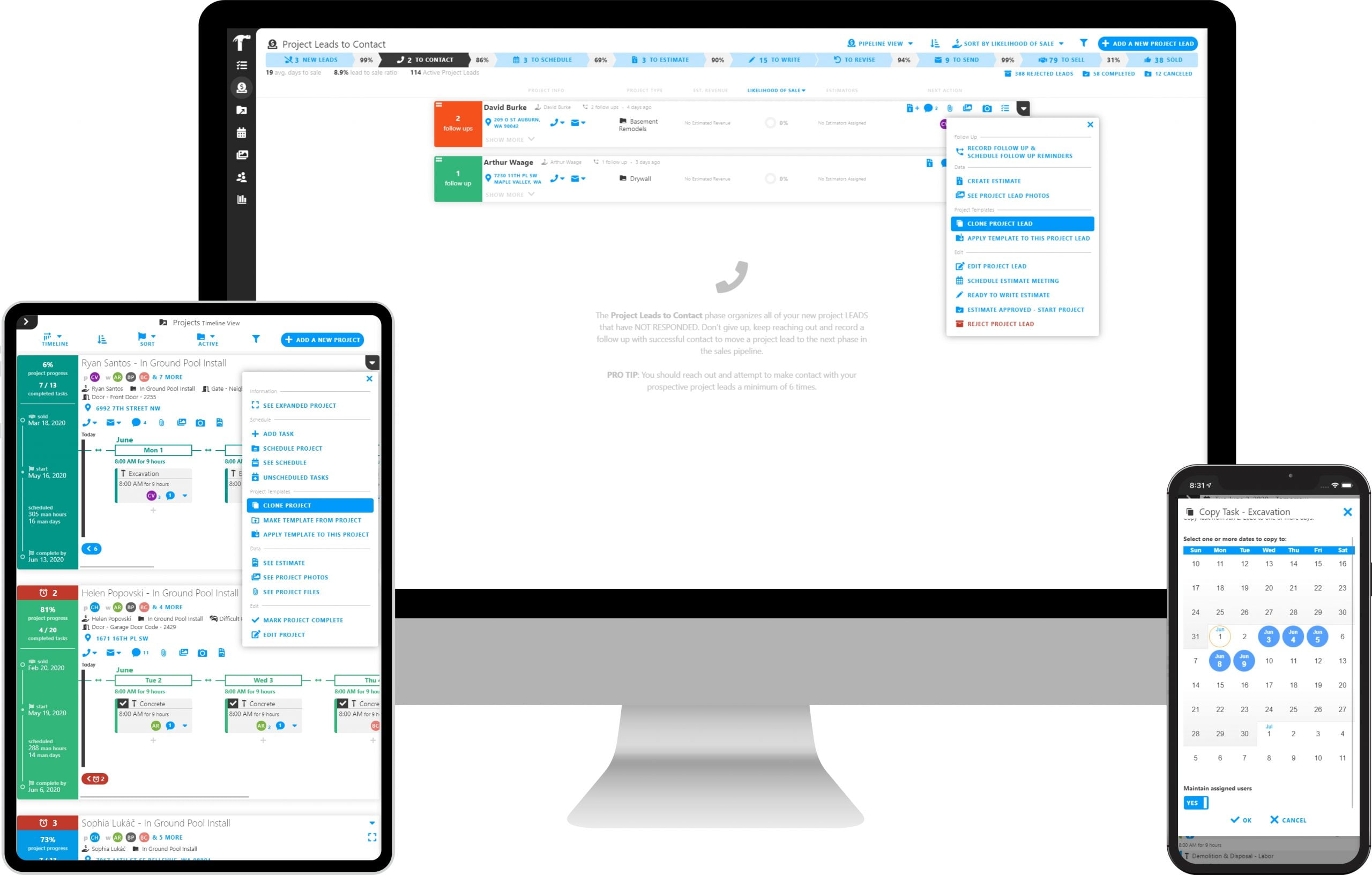 Time is Money so Faster is Better
Projul is FAST! Tedious construction management tasks are a thing of the past. 
Save yourself a load of headaches and let Projul do the construction management heavy lifting for you. Forget about looking up your hard costs over and over when creating estimates. Projul will remember that for you. Tired of sending or scheduling the same tasks, todos, or steps for similar jobs over and over? Projul can handle that for you too. Projul remembers everything so that you don't have to.
Save it. Re-use it. Forget about ever having to do it again. Create a project once and save it, then apply that project template to any similar future project! Projul makes creating and managing projects simple.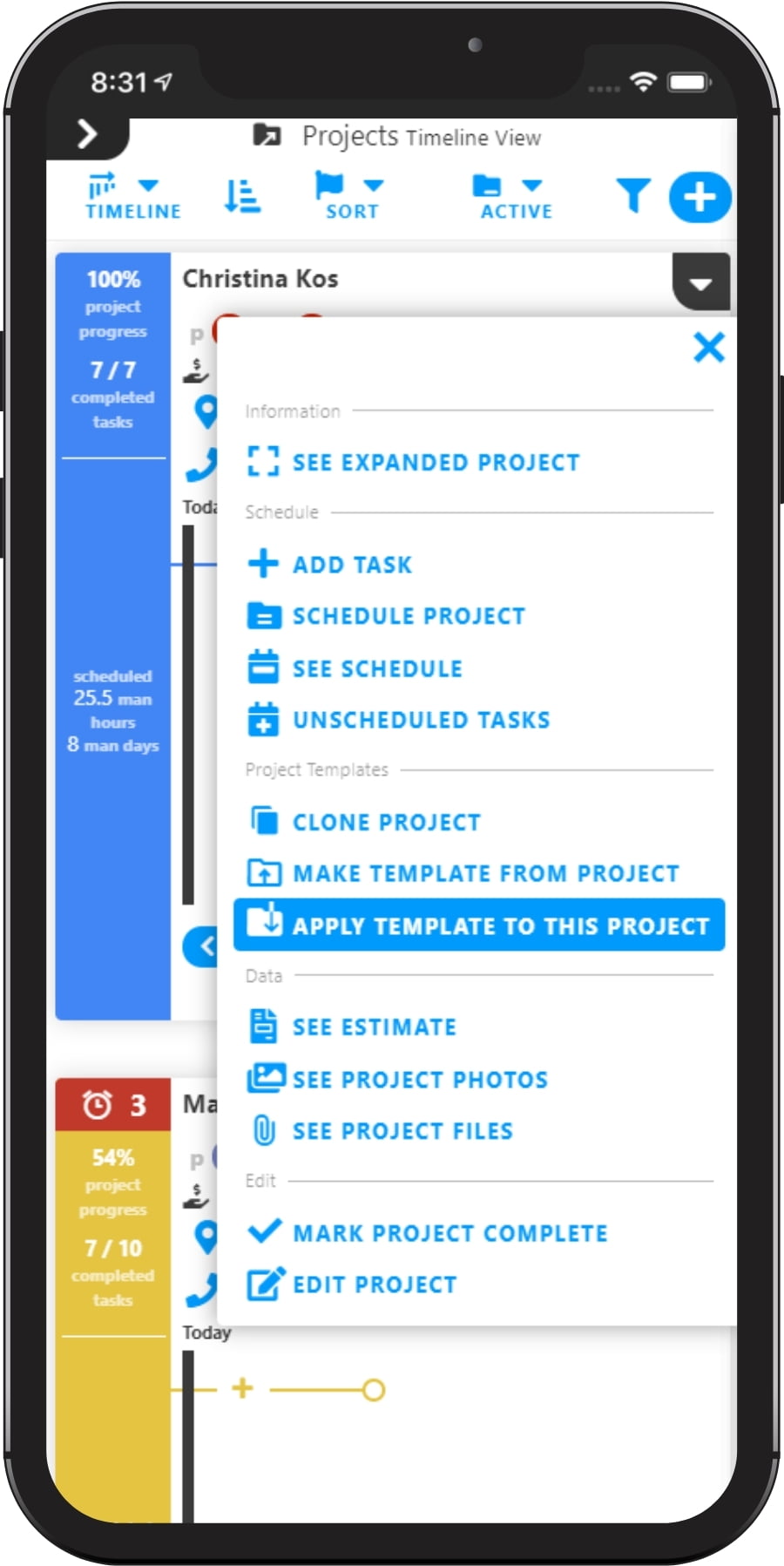 Remember when estimates were time consuming? Projul solved that problem. Projul allows you to easily save an entire estimate as a template and then apply it to the next job. Maybe make a couple small tweaks and, boom, your estimate is done!
Projul can even template and remember estimate sections, labor costs, and material costs with hard costs and margins so that you can build an estimate from scratch while mixing and matching in less than a minute. Type anything once and then never again with Projul.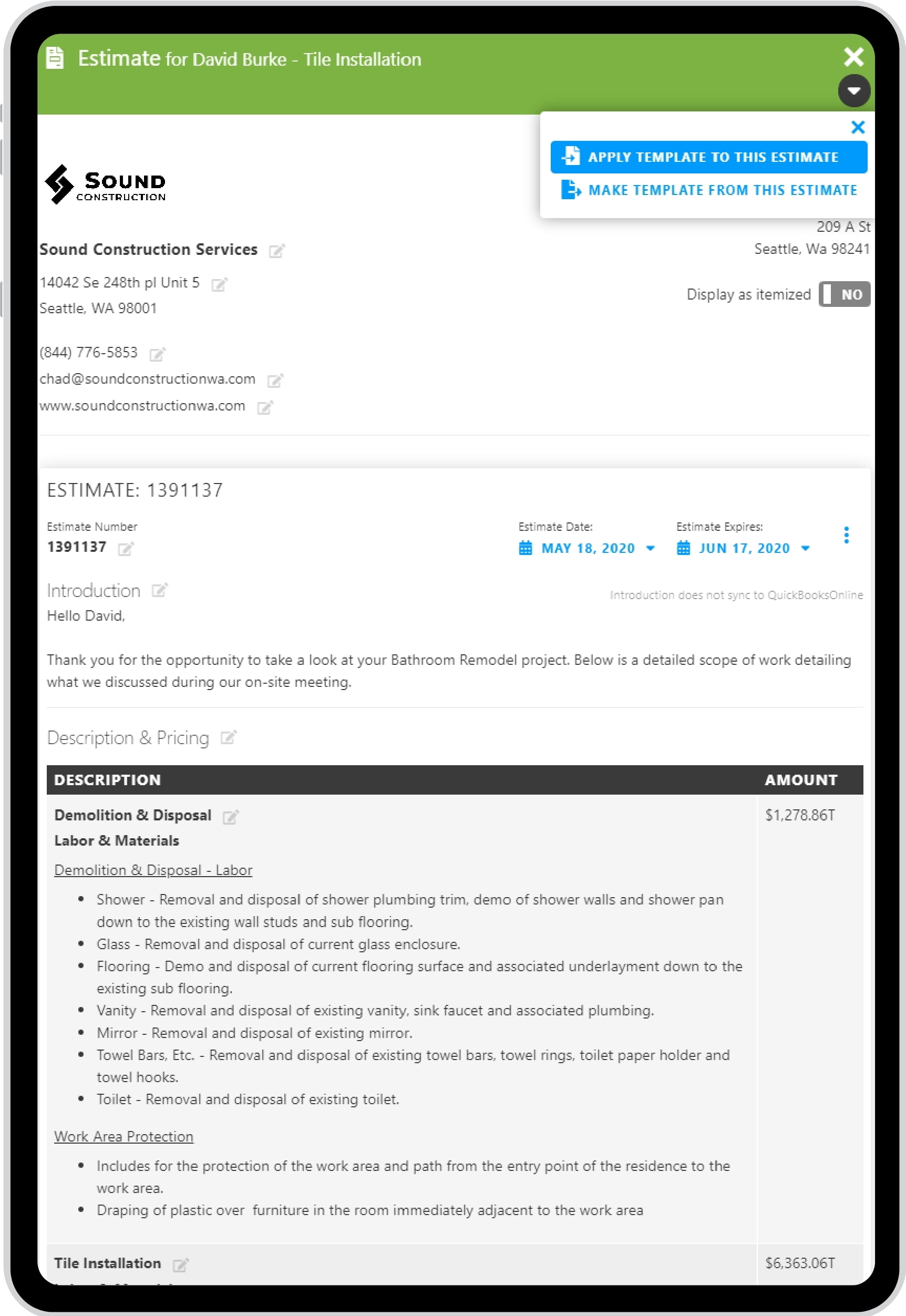 Scheduling and Tasks are Easy
Do you ever have similar jobs with similar tasks? Use Projul to save that schedule as a template and then choose a start date and apply it to the next job in seconds! Projul will automatically slide the schedule and tasks to the appropriate dates and you can chose whether to use the same workers or change them. Scheduling handled…it's that easy.
Did we mention that with Projul you can even convert an estimate to tasks with a couple of clicks? Try finding that level of power tool anywhere else!
To sum this up, you can use our clone technology to easily build an estimate in seconds and then convert that estimate to a project with tasks in seconds.
It literally couldn't be easier.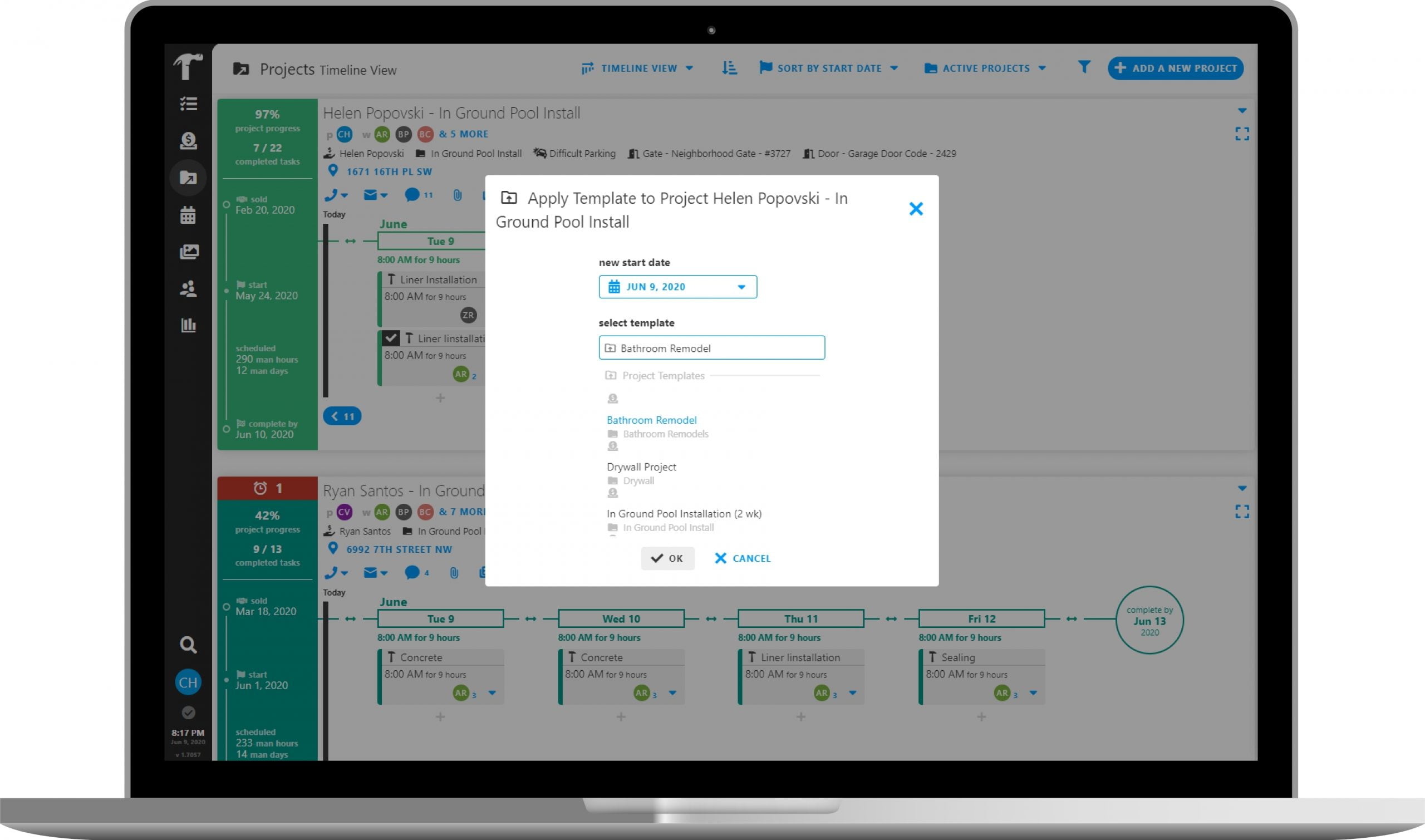 Save Massive Amounts of Time with Projul
We know what you're up against because we run a construction company and we've felt your pain. Let us help.
No pushy sales reps | Risk free | No credit card needed