Documents & Storage, Easily Accessible
Proposals, blueprints, takeoffs, estimates, photos, and anything else you need can be easily located with your project. Plenty of space in all pricing tiers. Unlimited space in Sledge Hammer tier.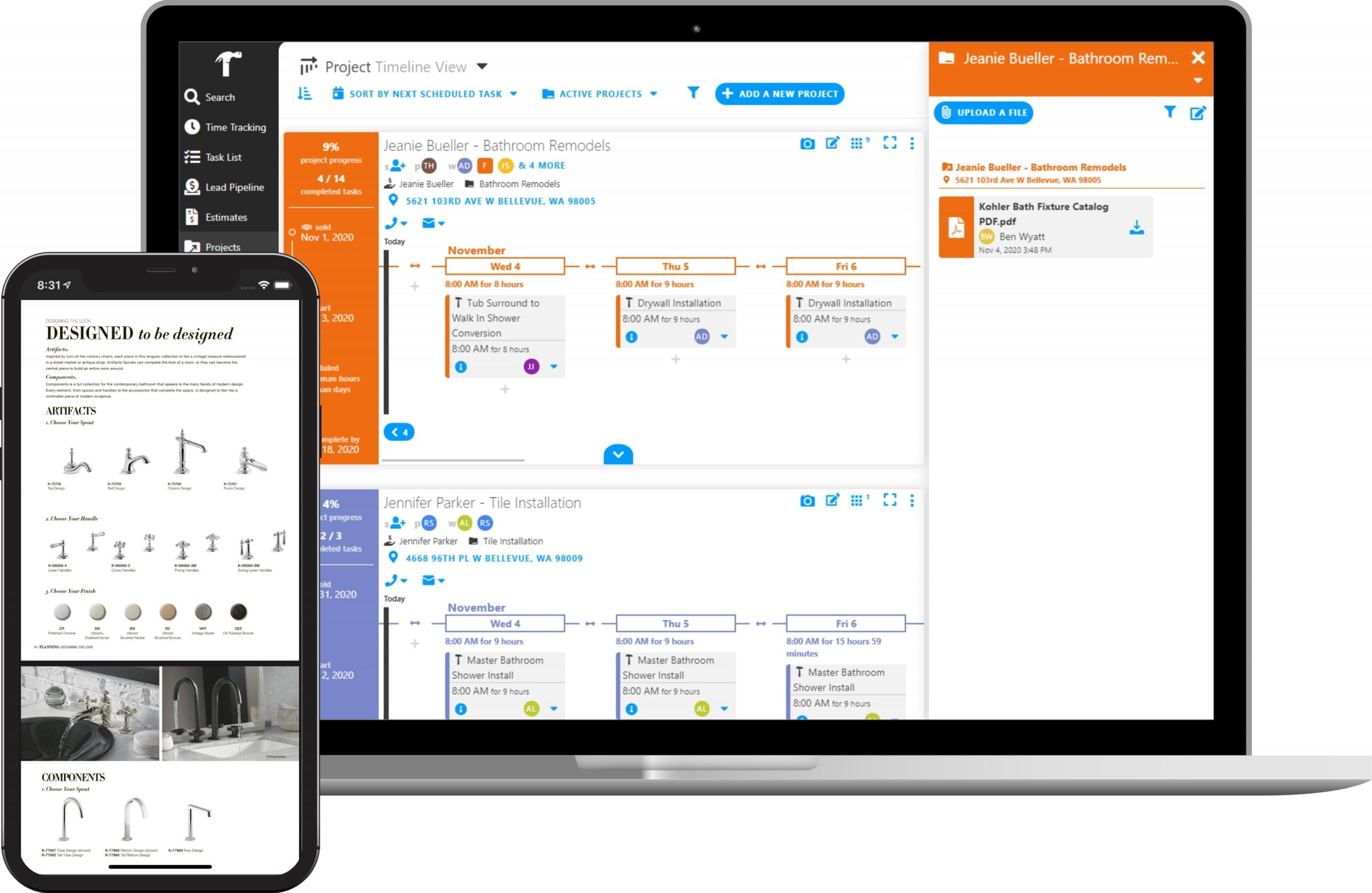 Become Organized, Painlessly
Your documents, available anywhere, & easily located.
Access your documents from anywhere. Proposals, blueprints, customer selections and anything else you could need.
With Projul, documents and photos are automatically tagged and organized by project, project type, customer, and much more to make it easy for you find what you want when you want it.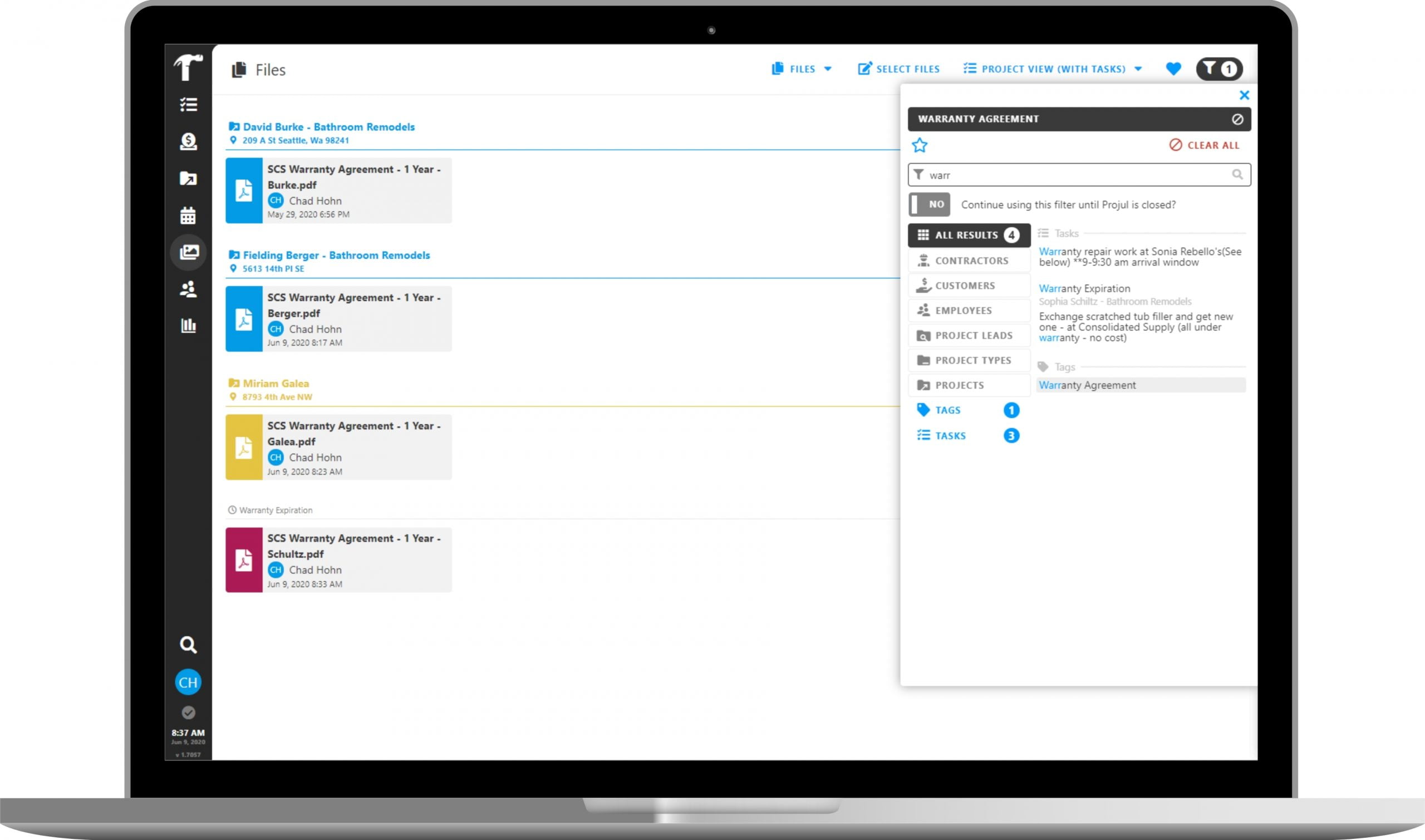 Include Photos & Documents with Tasks
Documents and files can be easily shared with workers to help facilitate communications and selections. You can even markup photos in Projul to provide immediate clarifications.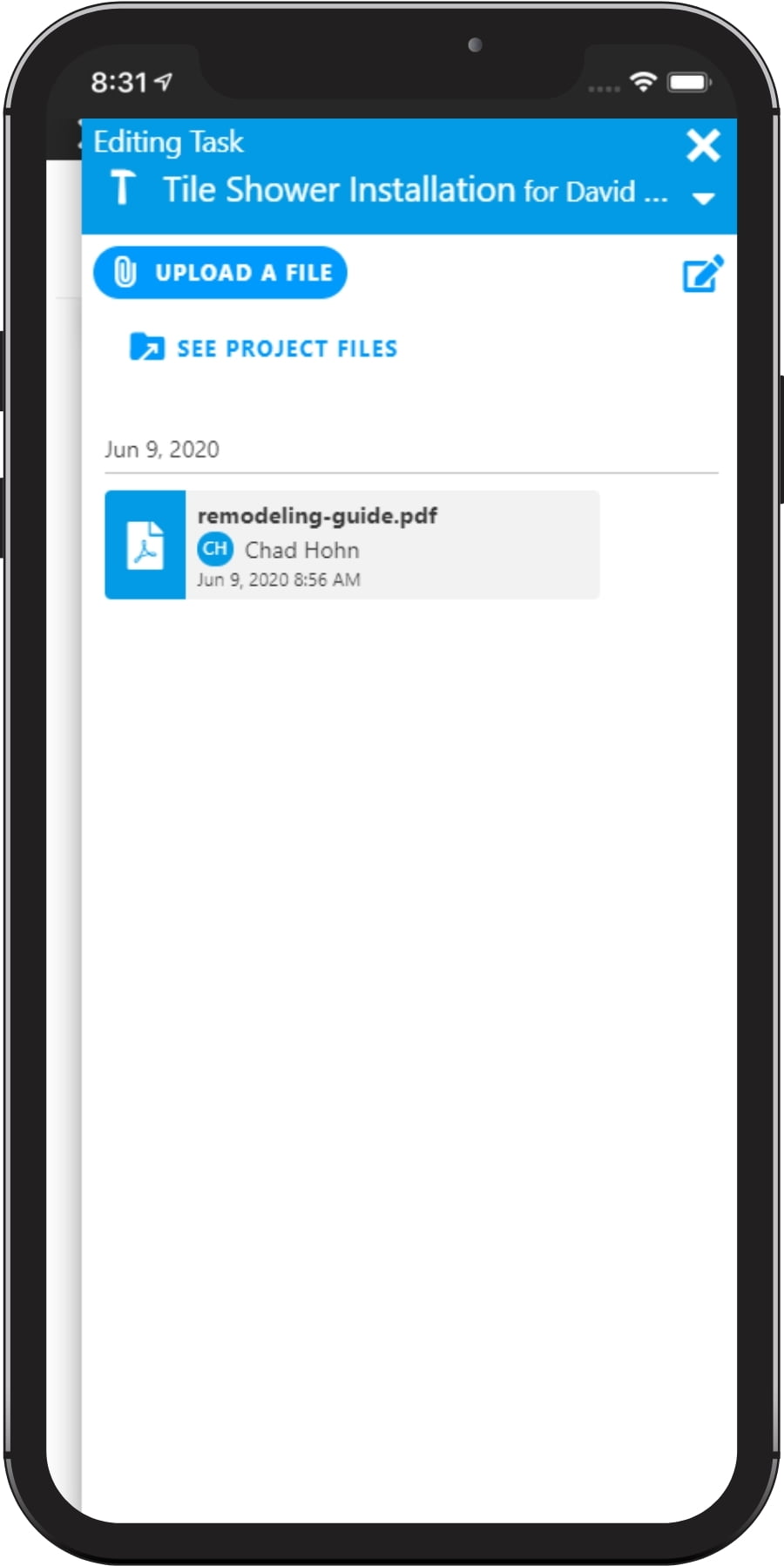 Tag documents and photos with your own custom tags for fast retrieval accross projects and customers.
Have you ever wanted a quick way to locate Before & After photos for your website? Simply use BEFORE and AFTER tags and filter by them in the gallery. Projul makes it easy.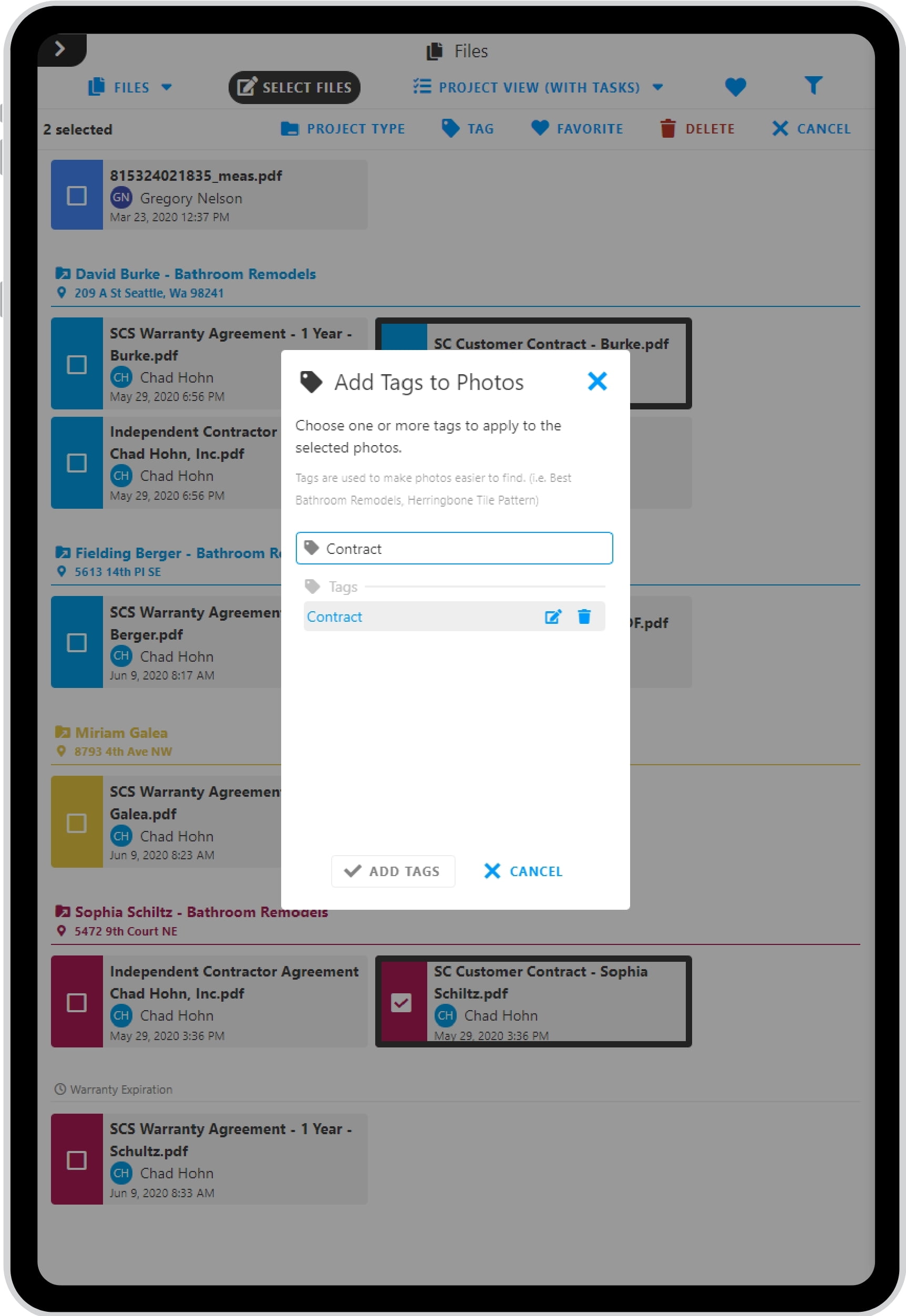 Automatic Photo & File Management…Handled
We know what you're up against because we run a construction company and we've felt your pain. Let us help.
No pushy sales reps | Risk free | No credit card needed