Communication organized by project. Never lose a message, note, document, or photo again.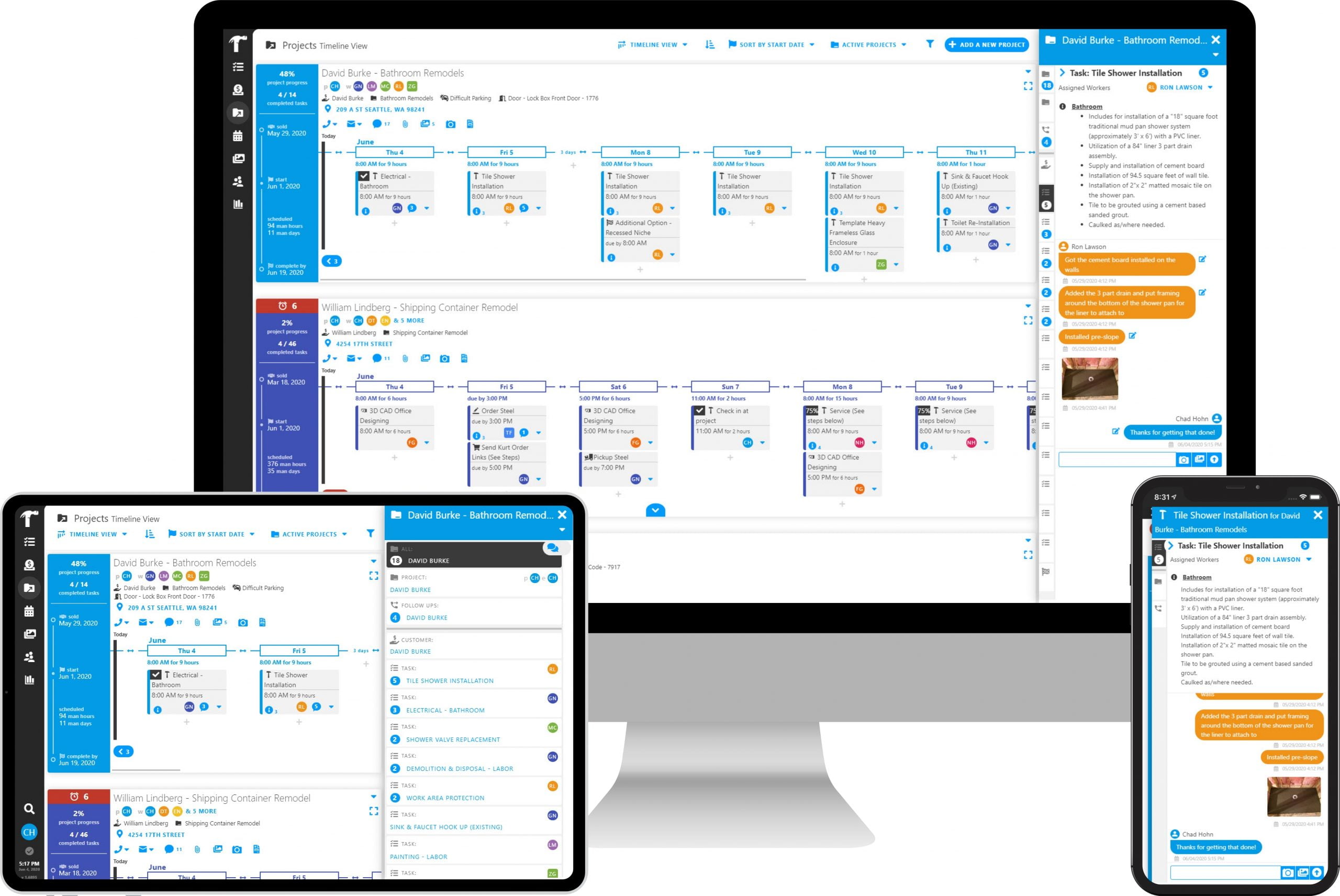 Projul Messaging for Organized Communications
Organize your business like you never thought possible with Projul.
Keep the office up to date with the field crew at all times. Communications are organized by project and tasks. Projul keeps your messages, texts, notes, files and photos all in one place and channeled where they can easily be retrieved.
Innovatively Channeled Communications
With Projul, messages, follow-ups, photos, and questions are automatically tagged and channeled with their corresponding task and project so your communications are never lost and easy to view.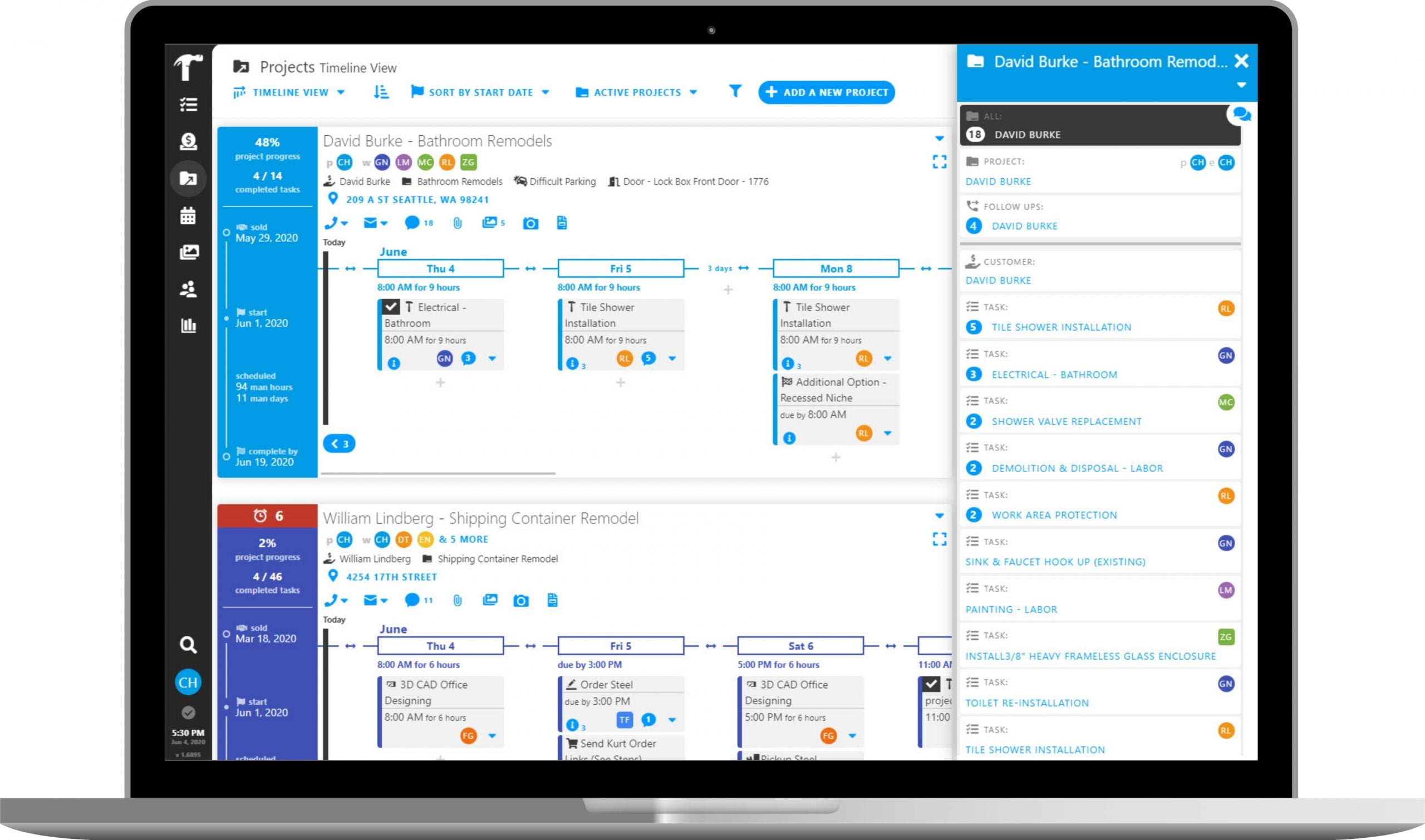 Communications are Texting Simple
Send updates to your field workers as easily as updating a task, sending a text, or talk-to-text.
Field workers, project managers, and leads can easily request information and receive up to date nofications that keep them on schedule and at the right location.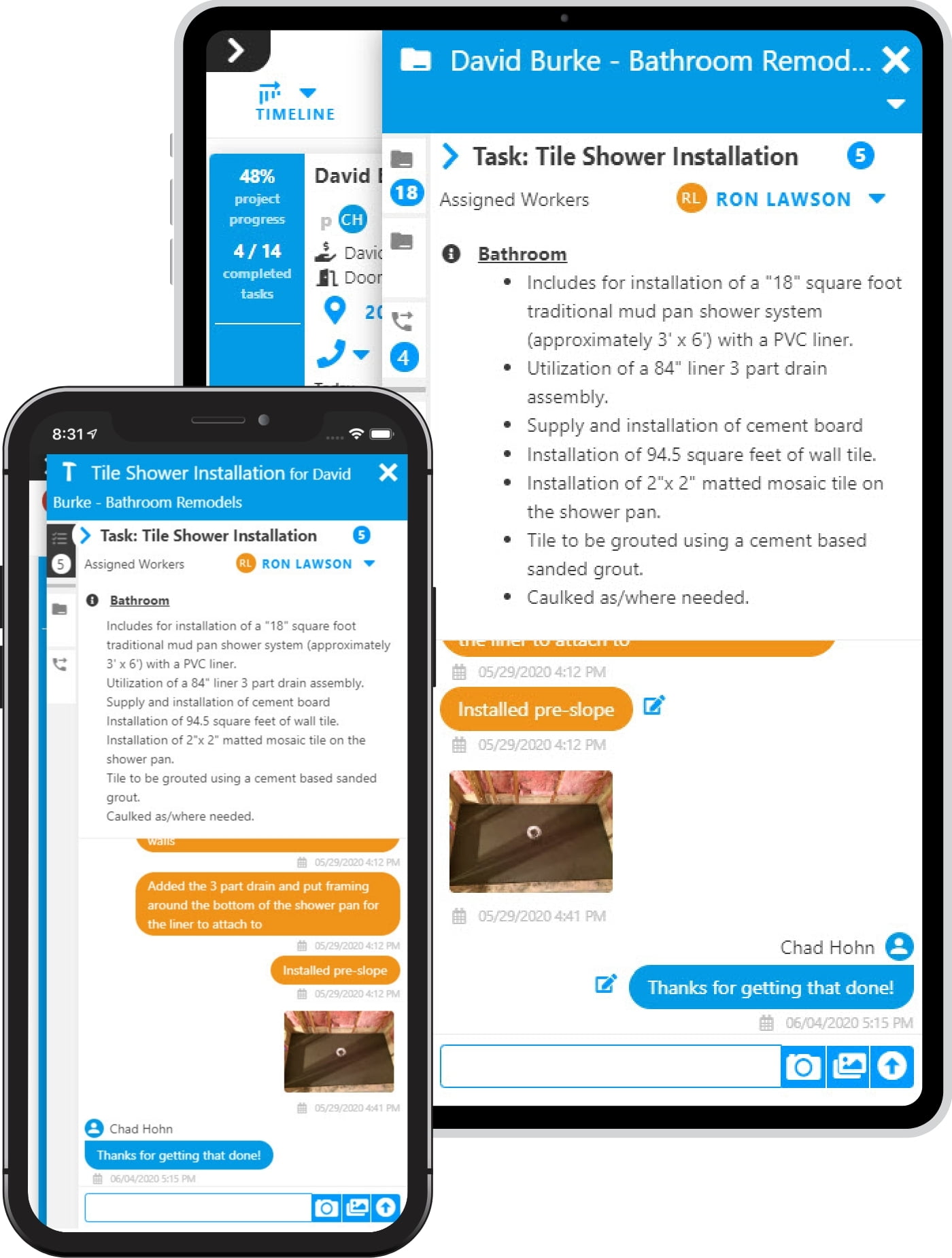 Get on the Same Page with Your Crew
Snap pictures right in messages to eliminate uncertainties. Workers can even mark up photos for additional clarity.
Add steps, notes, images, markup, or files to tasks so that details aren't missed and expectations are clear.
Both you, your crew, and your customers will be happier when everyone is on the same page.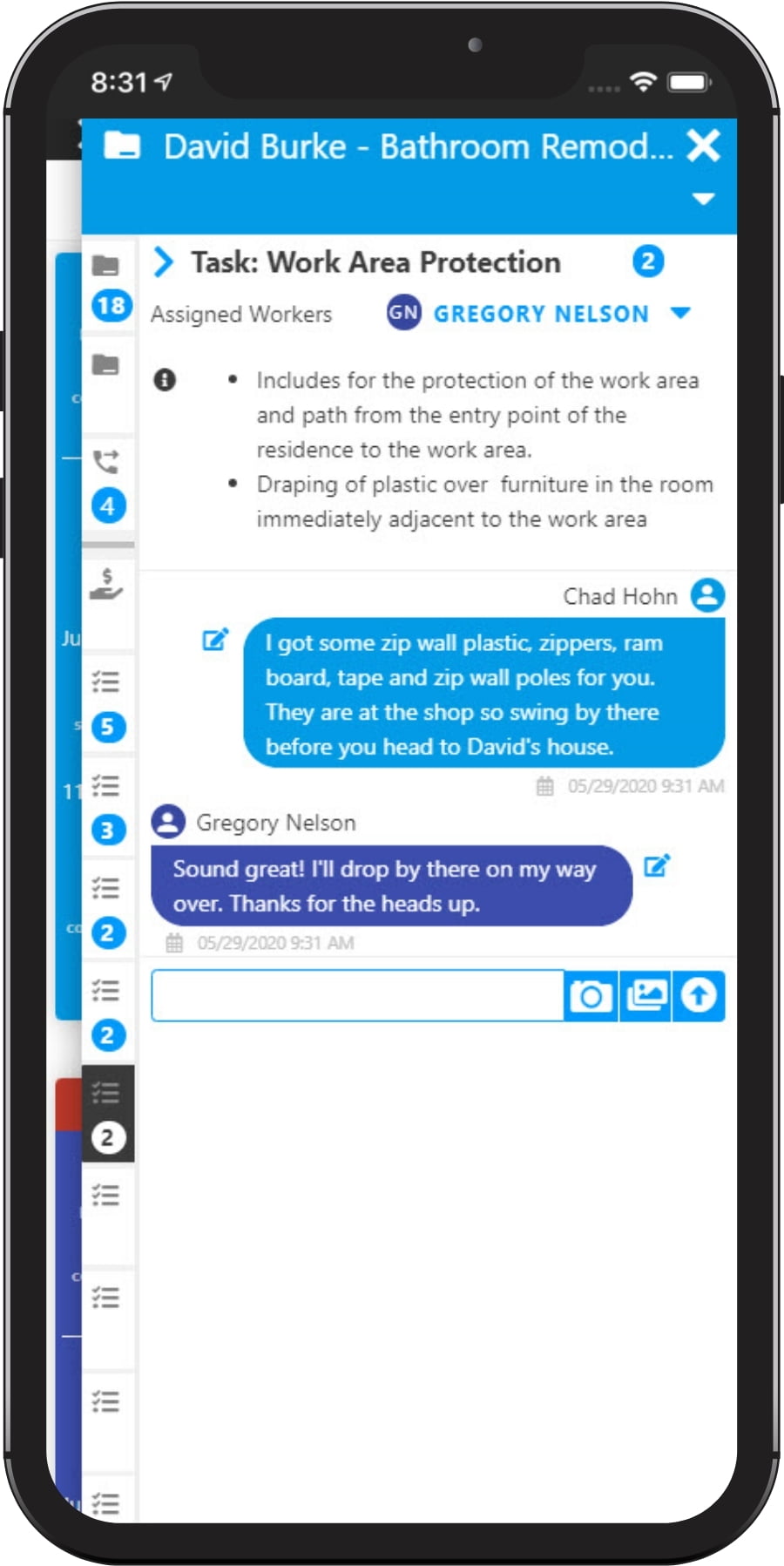 Always Be in the Know When it Comes to Your Business
We know what you're up against because we run a construction company and we've felt your pain. Let us help.
No pushy sales reps | Risk free | No credit card needed