Powerful Search Capabilities
We designed and implemented an innovative and powerful search in Projul to help you find, update, and locate everything and everyone.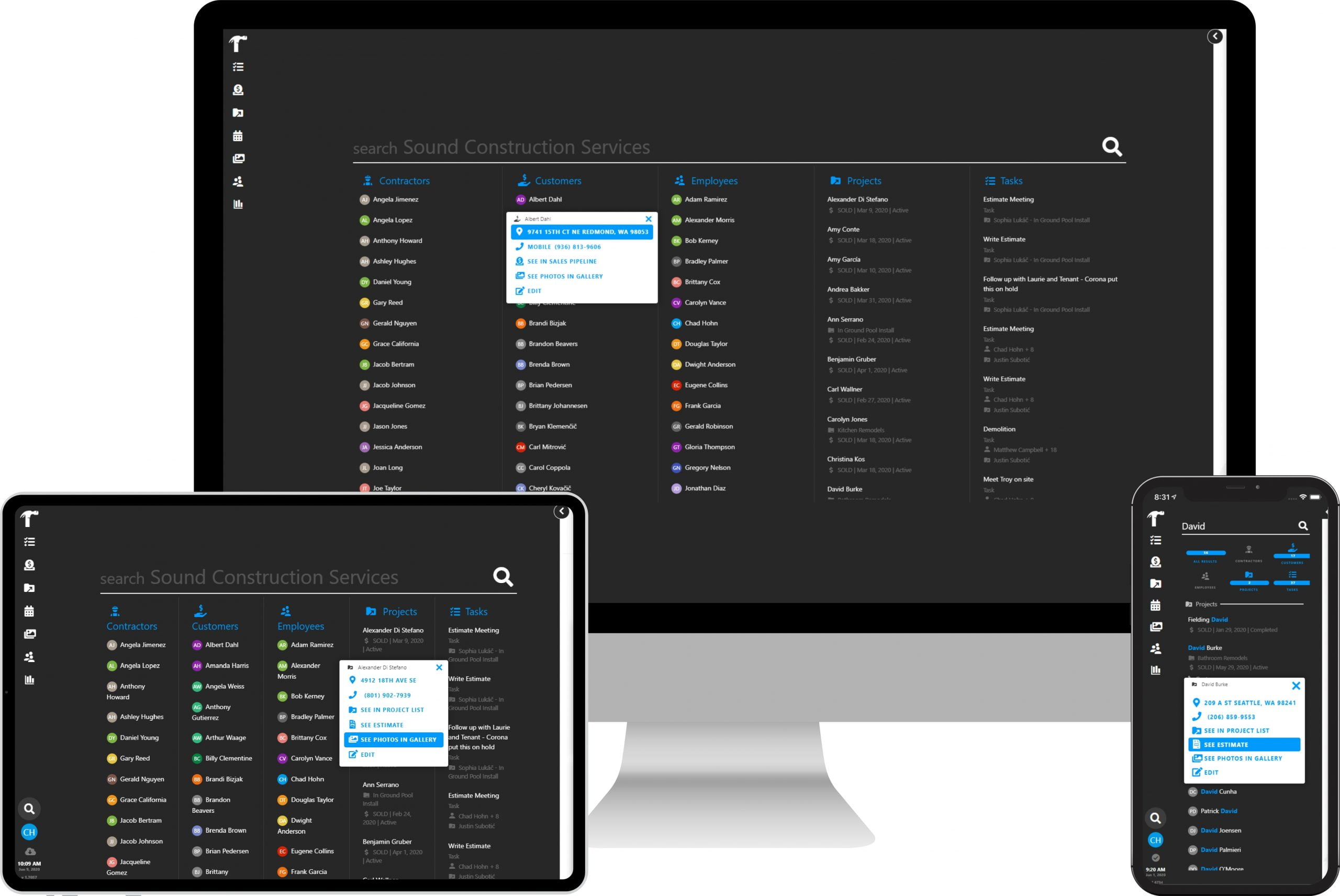 A Better Search Designed Just for Businesses Like Our 
We own a construction company just like you. Projul search was developed to help us find anything and find it fast.
Whether your in the office or on the move, we've got your back. Projul search is ready to help you contact a customer, update task, track down some job details, and much more. 
Contact Employees, Contractors & Clients
Need to call an employee, contractor, or customer while you're on the go? Projul can help. Everything and everyone associated with your business is right there in the palm of your hand.
Use the Projul app to quickly locate job details and then contact a customer and give them updated status on their project.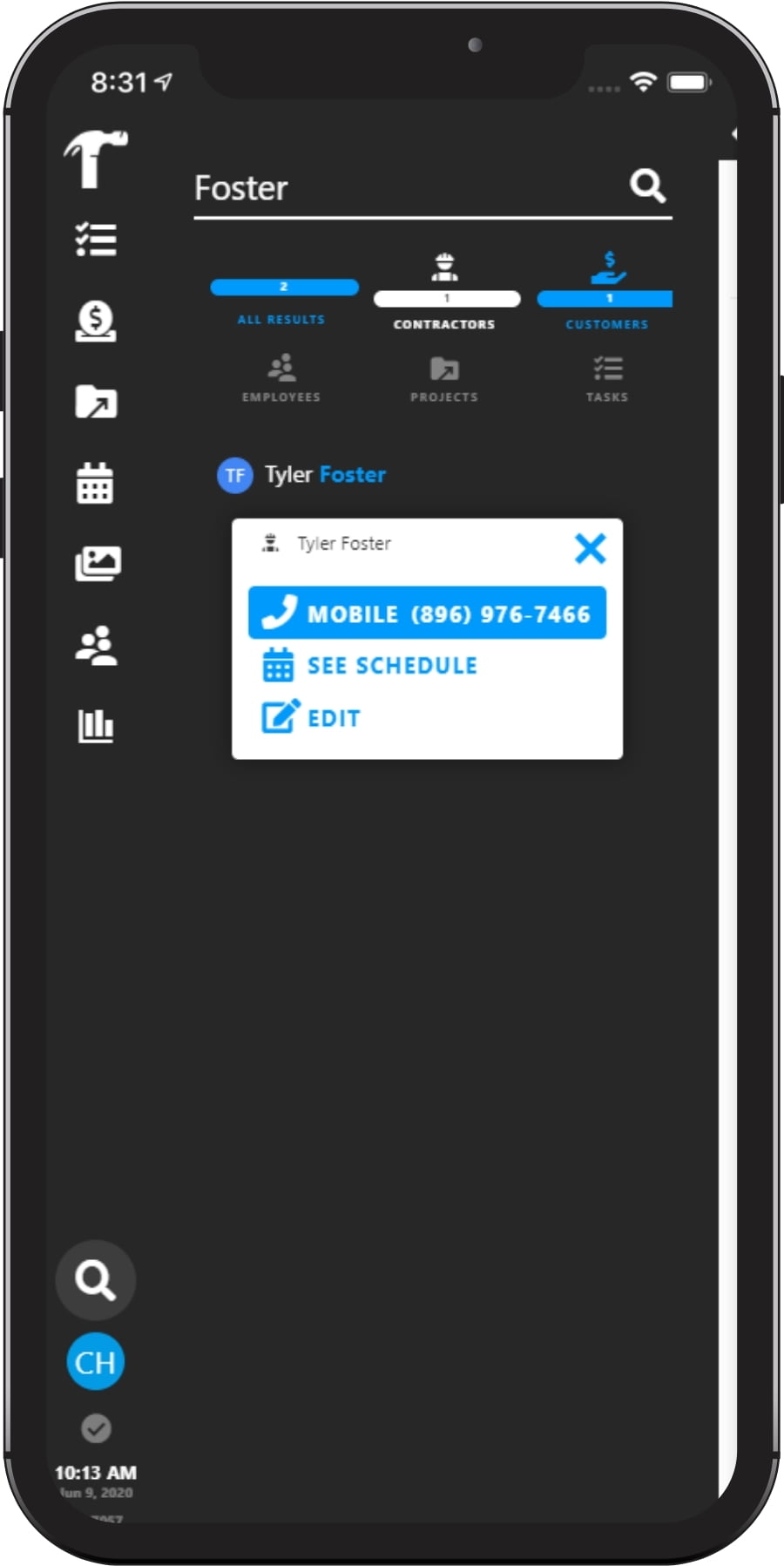 Find or Update Projects & Tasks
Access the information you need anytime, anywhere.
Locate specific project or task details instantly or find anything in Projul and make updates quickly.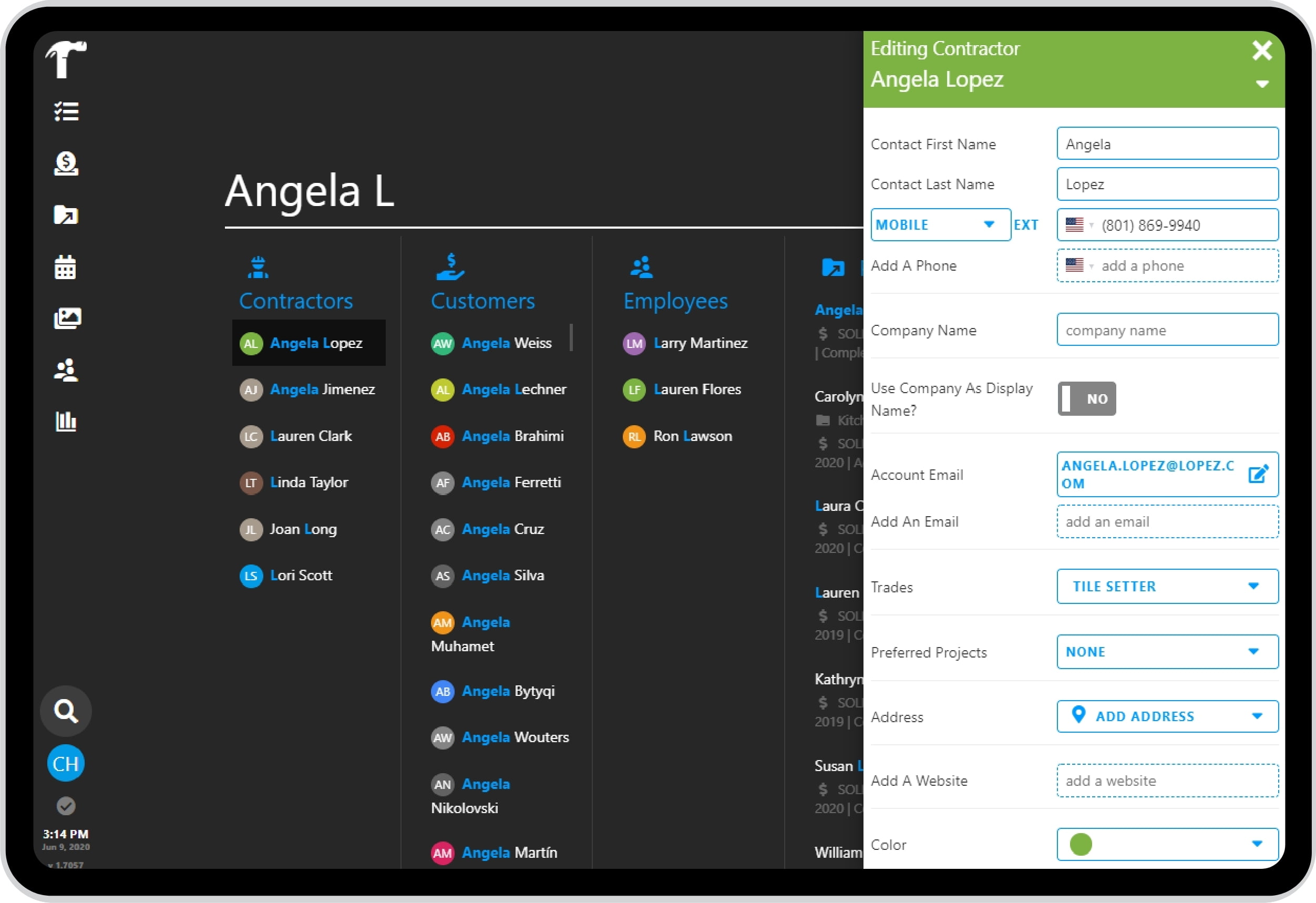 Jump to Photos & Documents
Locate project or task specific photos and documents and jump to them in the photo gallery with almost no effort.
Access everything about your business all from one place in Projul.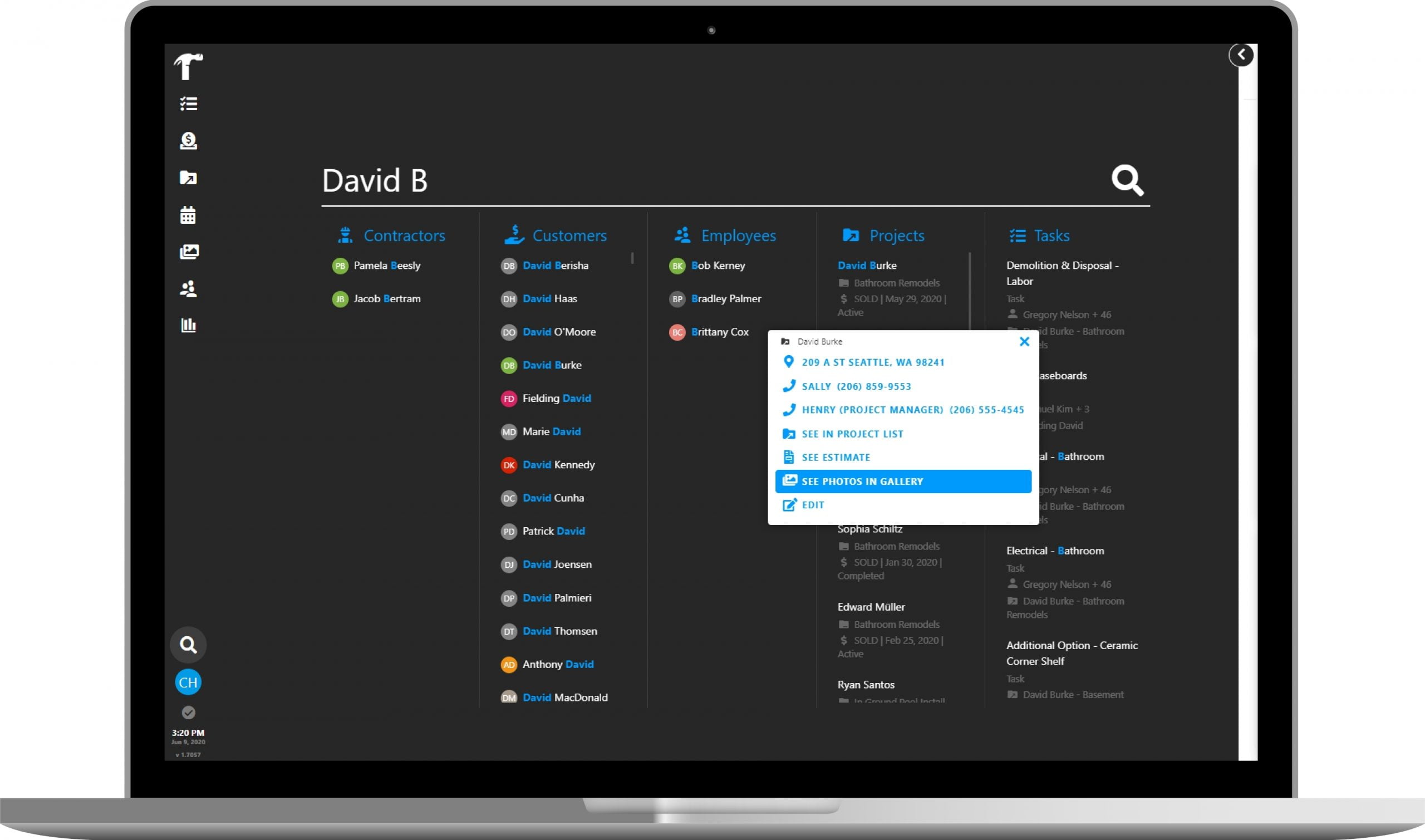 Find Contact Info, Addresses & Everything Else Quickly
We know what you're up against because we run a construction company and we've felt your pain. Let us help.
No pushy sales reps | Risk free | No credit card needed