Employee Time Tracking made Painless
Time Tracking with geo-fencing and notifications to ensure workers clock in/out while you maintain job profits.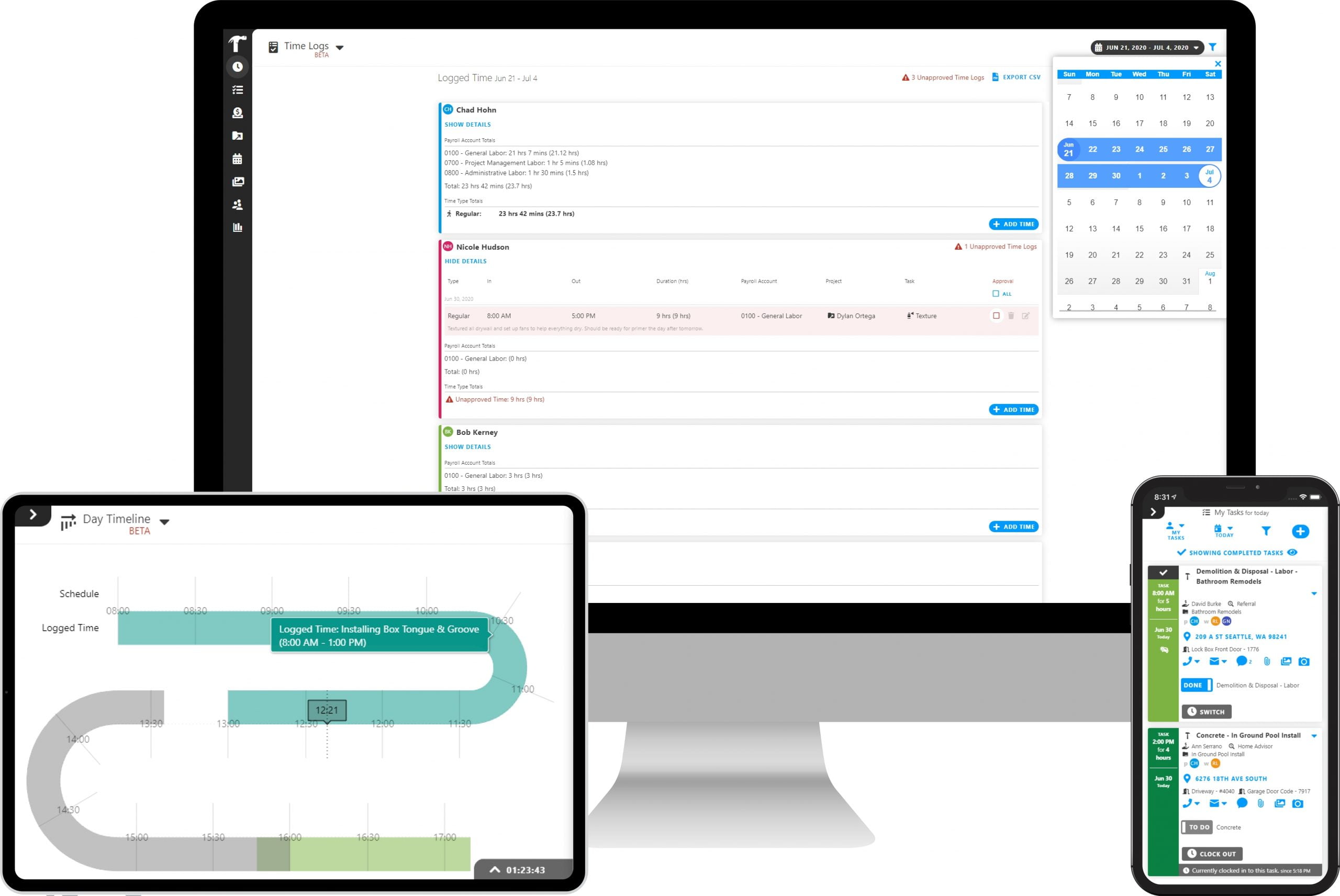 Timesheets Are Cumbersome. We Can Fix That!
Put an end to rushed timesheets and FUDGED numbers; Projul will way more than pay for itself on every single project and make you more money!
Projul timekeeping was designed for construction companies and specialty contractors. It's easy to use, eliminates spreadsheets, keeps people on task and honest, and absolutely protects your bottom line!
This feature alone pays for the entire product over and over again…and like all Projul features, timetracking is included in all pricing tiers.
If enabled, geo-fencing ensures that your employees are at the right location.
Projul mapping with employee geo-location data gives you the power you need to make realtime decisions fast. Know in an instant where all of your workers are and easily redirect the closest employees to help solve an issue when problems occur!
When an employee arrives or leaves a scheduled task job site, reminders are automatically deployed to ensure that the worker clocks in and out, if needed.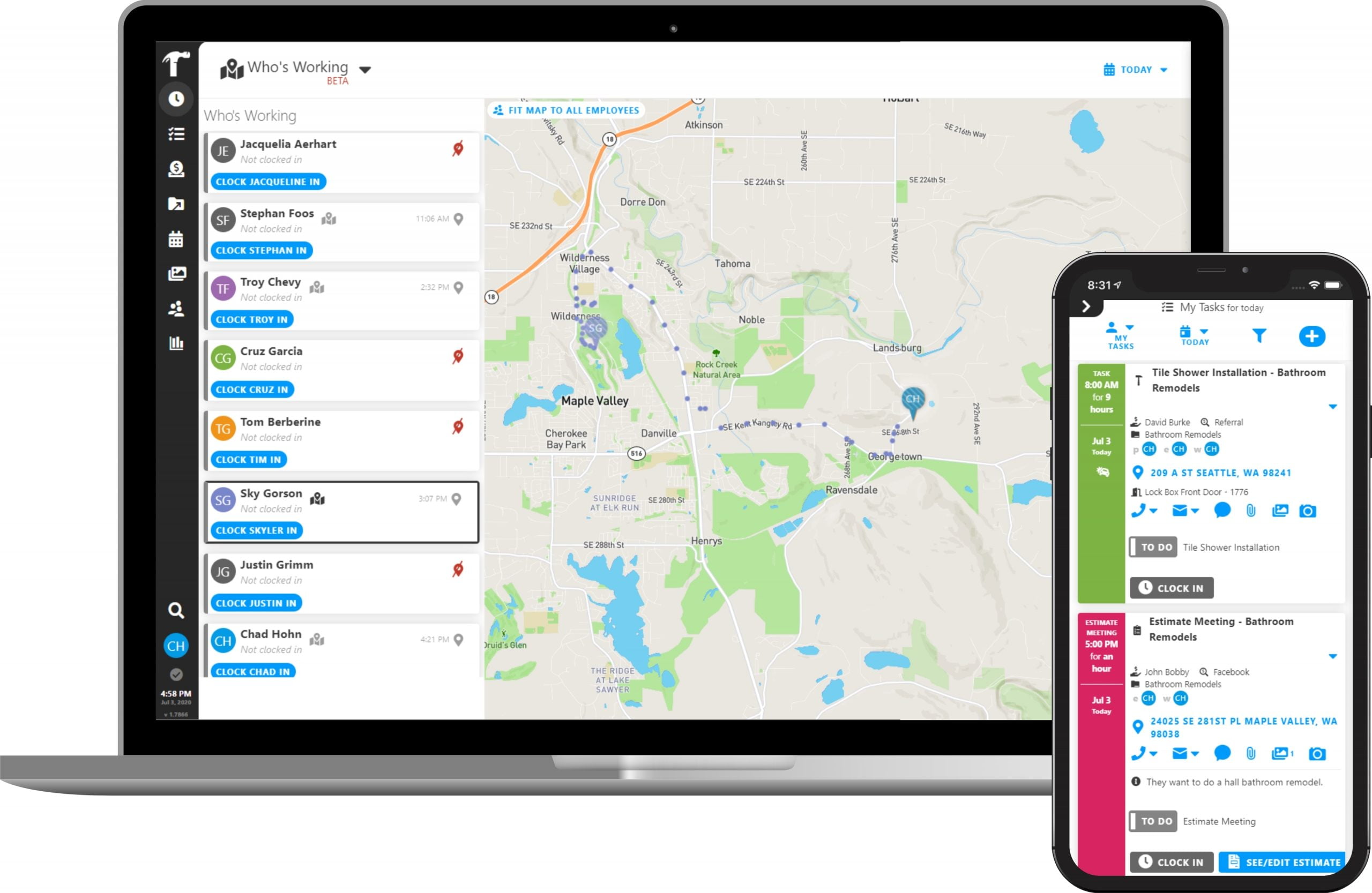 Easy to Use &
No More Time Guessing
No more guessing, timecards, timesheets, text messages, chicken scratch, or scraps of paper for your bookkeeper to deal with!
Your field team will love how easy it is to automatically submit their time!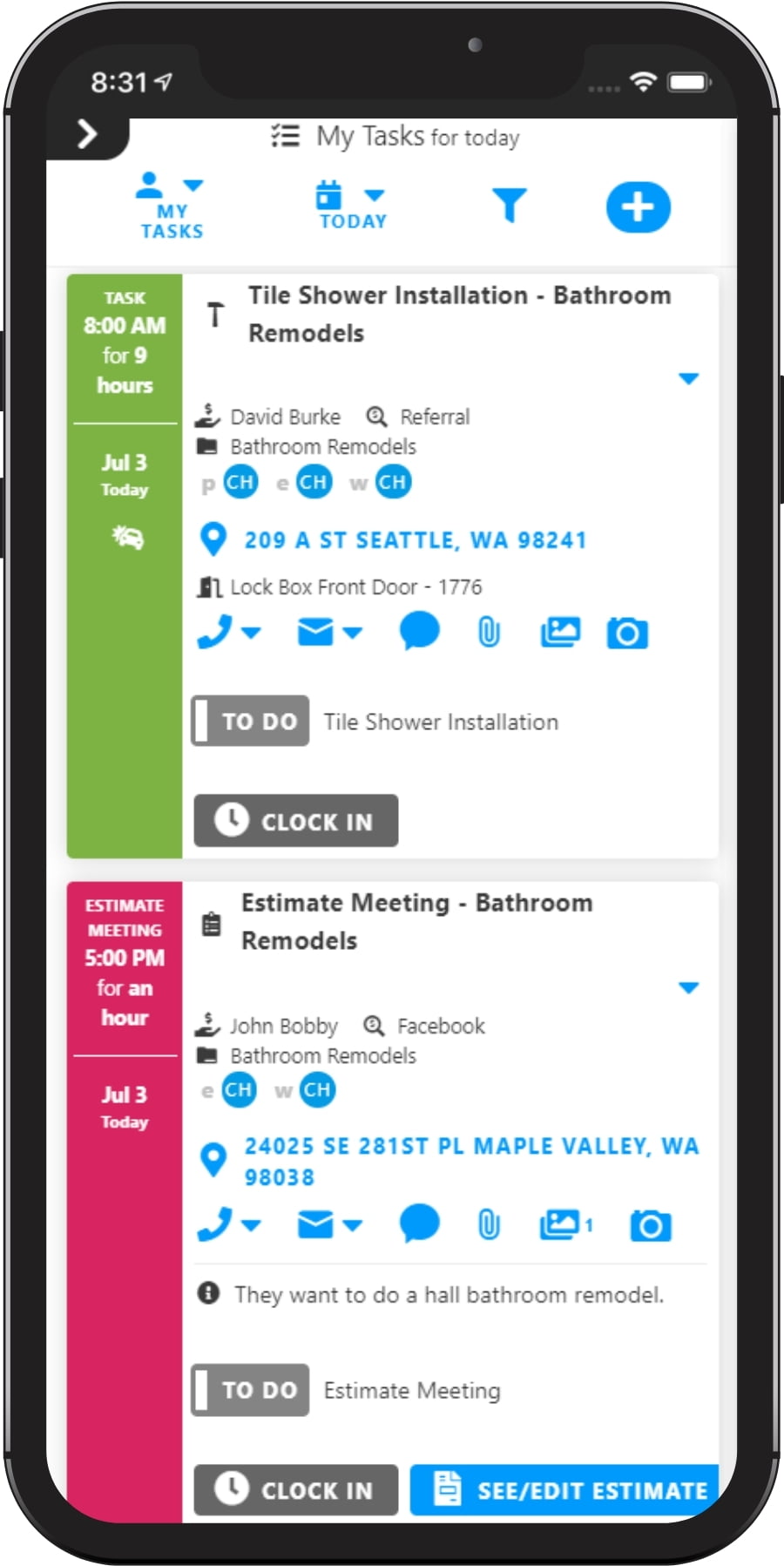 Save significantly on your payroll costs. You'll love how much money you save when you only pay for "actual" time worked instead of paying for "employees guess" time.
Seriously…our timetracking feature pays for Projul every month, several times over. You'll absolutely love it.
We give you the reports you need to easily process payroll. If you want to export to QuickBooks or CSV for automatic payroll processing, we can do that too.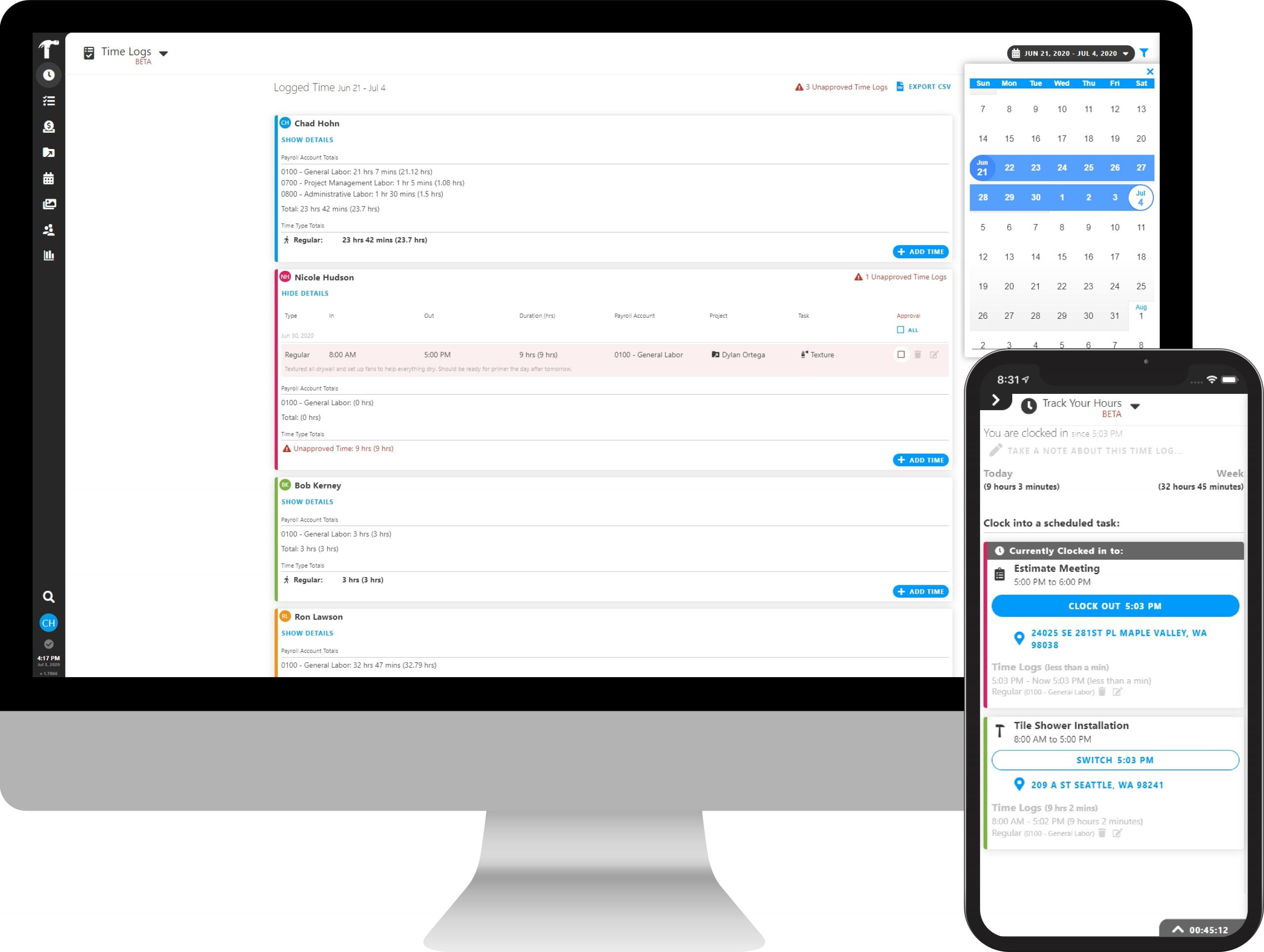 Projul more than pays for itself in payroll savings!
We know what you're up against because we run a construction company and we've felt your pain. Let us help.
No pushy sales reps | Risk free | No credit card needed