Projul

vs Buildertrend vs JobNimbus
Projul is the all-in-one construction management software, built by construction pros.
See how Projul Compares to Buildertrend and JobNimbus
Ease of use & User interface
Project Management Features
Channeled Collaboration & Communication
Scheduling & Resource Management
Budgeting and Financial Management
Customization and Scalability
Customer Support & Training
Mobile App Functionality & Accessibility
Pricing & Value for Money
Projul
Intuitive and user-friendly
Seamless Real-time updates
Excellent support & training
Buildertrend
Limited collaboration tools
Basic scheduling features
Expensive for some features
JobNimbus
Easy to learn, less intuitive
Limited construction-specific features
Efficient but not seamless 
Limited resource management
Limited budgeting options
Specific to the roofing industry
Good support, limited training
Basic mobile app, limited features
Affordable, less value for non-roofers
Top reasons why construction companies choose Projul over Buildertrend and JobNimbus
Modern and up-to-date
Constant improvements and new releases
Easy to use
Intuitive mobile app for field team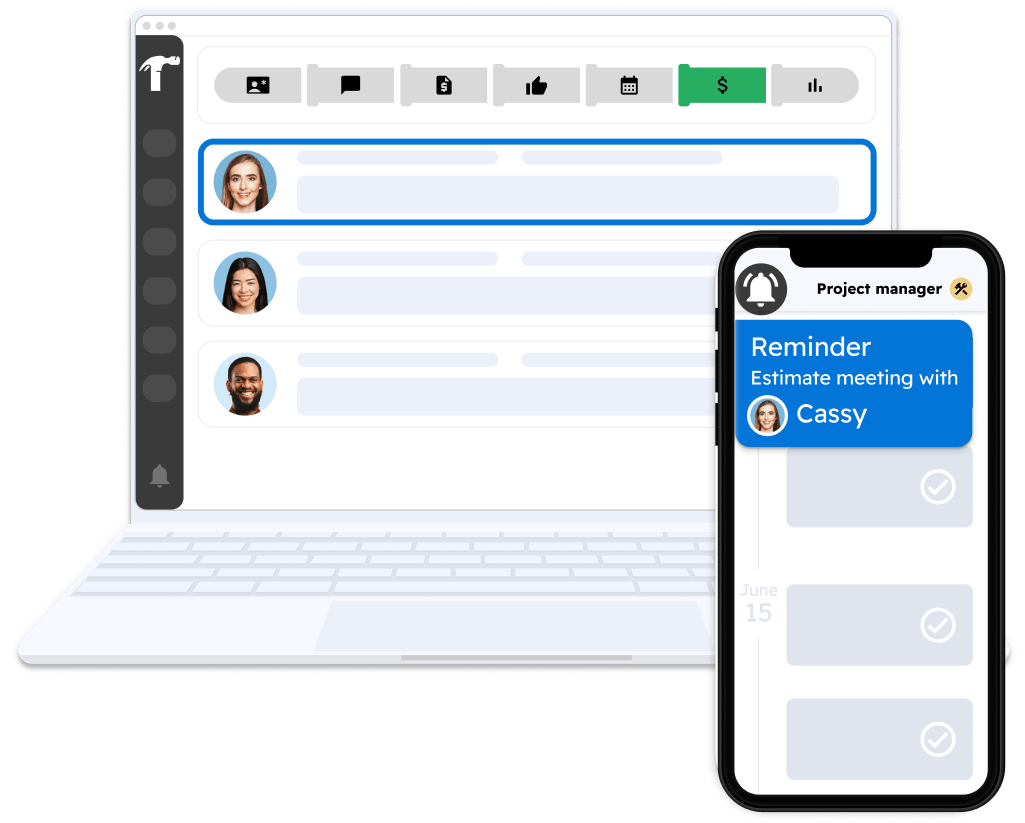 Project Management Features
Slide project schedules to account for delays
Manage jobs from anywhere with a full-featured mobile app
Project photo reports to keep customers in the loop
7 collaborative scheduling views (timelines, gantt charts, calendars, and more!)
Channeled Collaboration & Communication
Office-to-field and field-to-office updates
Automatic task reminders
Task and project communication channels
Documented Customer communications and customer portal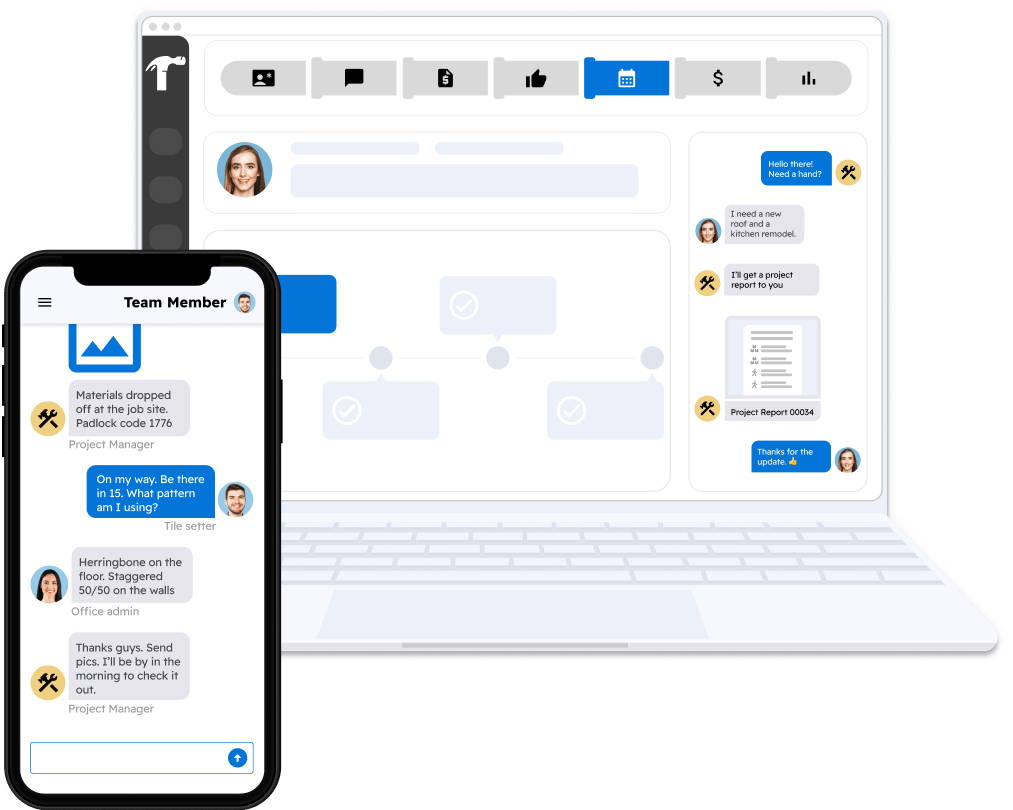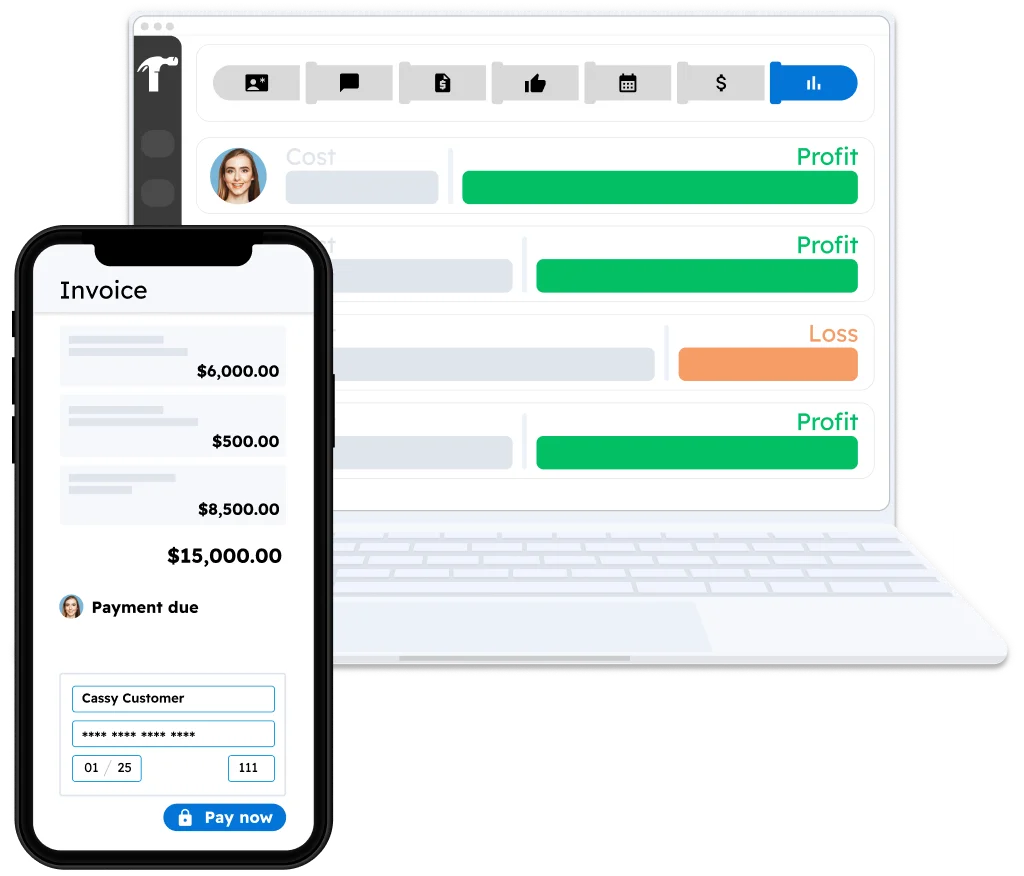 Budgeting and Financial Management
Automated budget creation
Real-time job costing
Deposit, progress and final invoices
Up-to-date WIP reports
Built to fit any type of construction company
Custom branding and white labeling
Customer-driven feature roadmap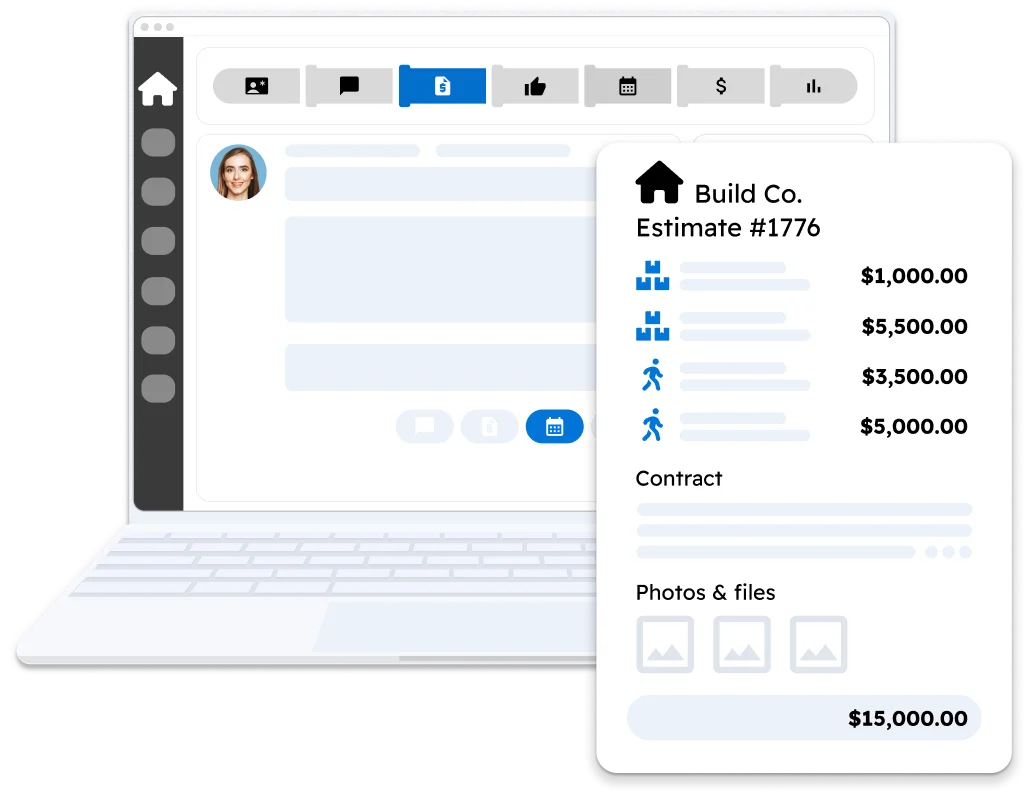 Customer Support and Training
In-house customer success team
Available via phone, text, email, and video call
Personalized training plan for your entire team
Data import for a smooth transition from Buildertrend or CoConstruct
Mobile App Functionality & Accessibility
Full-featured mobile app for on-the-go access
Simple and easy to use for your crew in the field
Automatic photo uploads from any device
Customizable mobile notifications and internal reminders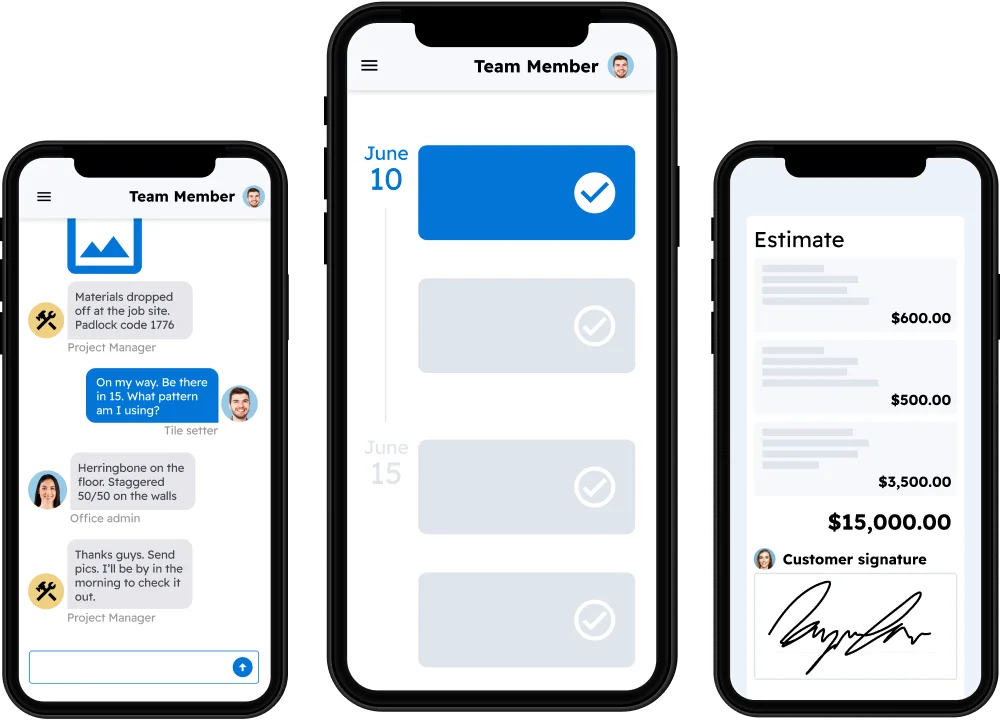 Pricing & Value for Money
Best ROI in the industry
All-in-one solution
Unlimited projects, contractors, and customers
Full access to our customer support team with any plan
Construction Companies That Chose Projul Over Others
"Just do it!"
"I've used almost all of the big-name providers and they all fail in so many different ways. They are especially too robust and clunky for most users/companies. They become one more thing to manage rather than being an intuitive system that manages your projects. Isn't that what we're all looking for,
intuitive software to make us more efficient and profitable
?"
"Projul Solves our Problems"
"We've been looking for software for a long time that will work for our company. Projul is designed for the construction industry and gives us the solutions we're looking for. It allows us to have multiple managers
work seamlessly
to keep the workflow organized and efficient. We love the quotes & invoices portion, the scheduling aspect, the lead pipeline, and photo markup abilities. BUT the absolute best part of the entire software is the support team behind it. If you have any questions or troubles at all, they can log in to your active viewing session and show you where to click and what to do. It's hands down
the best customer service
I've seen in the industry. We've had to request some custom features for our company, and they've been able to give us the solutions that we're looking for quickly. Highly recommend this product to anyone who is looking."
"Very Impressed! Time Saver!"
"I have been looking at software for our construction business for a few years, I have done over 18 demos, ran another system for a few years, and went back to excel for a while. Hands down, Projul has been a great solution for us.
The amount of time it saves
on bidding, customer communication, task management and invoicing is amazing. It is also
easy to use
for both tech savvy folks and those less so."
Common Projul Comparisons 
Projul vs Contractor Foreman